The Disappearance Of Sarah Benford
Intro
Fourteen-year-old Sarah Benford has not been seen since she disappeared from a care home in Northampton on April 6, 2000. Nor has her body ever been discovered.
Today, more than 20-years later, investigators are still trying to find out what happened to Sarah.
Sarah Benford was born in Kettering, North Northamptonshire, in 1986. She spent her early years in Havelock Street, in an unremarkable, red-bricked house with her mother Vicki, stepfather Gavin, brother Josh and sister Anya.
According to those close to her, Sarah was a troubled child who started skipping school early on and began absconding from home at the age of eight. Sarah attended Montagu School at the age of 11 and was described as a "confident, bubbly girl." Still, by the time she turned 14, Sarah had already been in three different children's homes, was a regular runaway, used heavy drugs, had begun having sex and causing self-harm.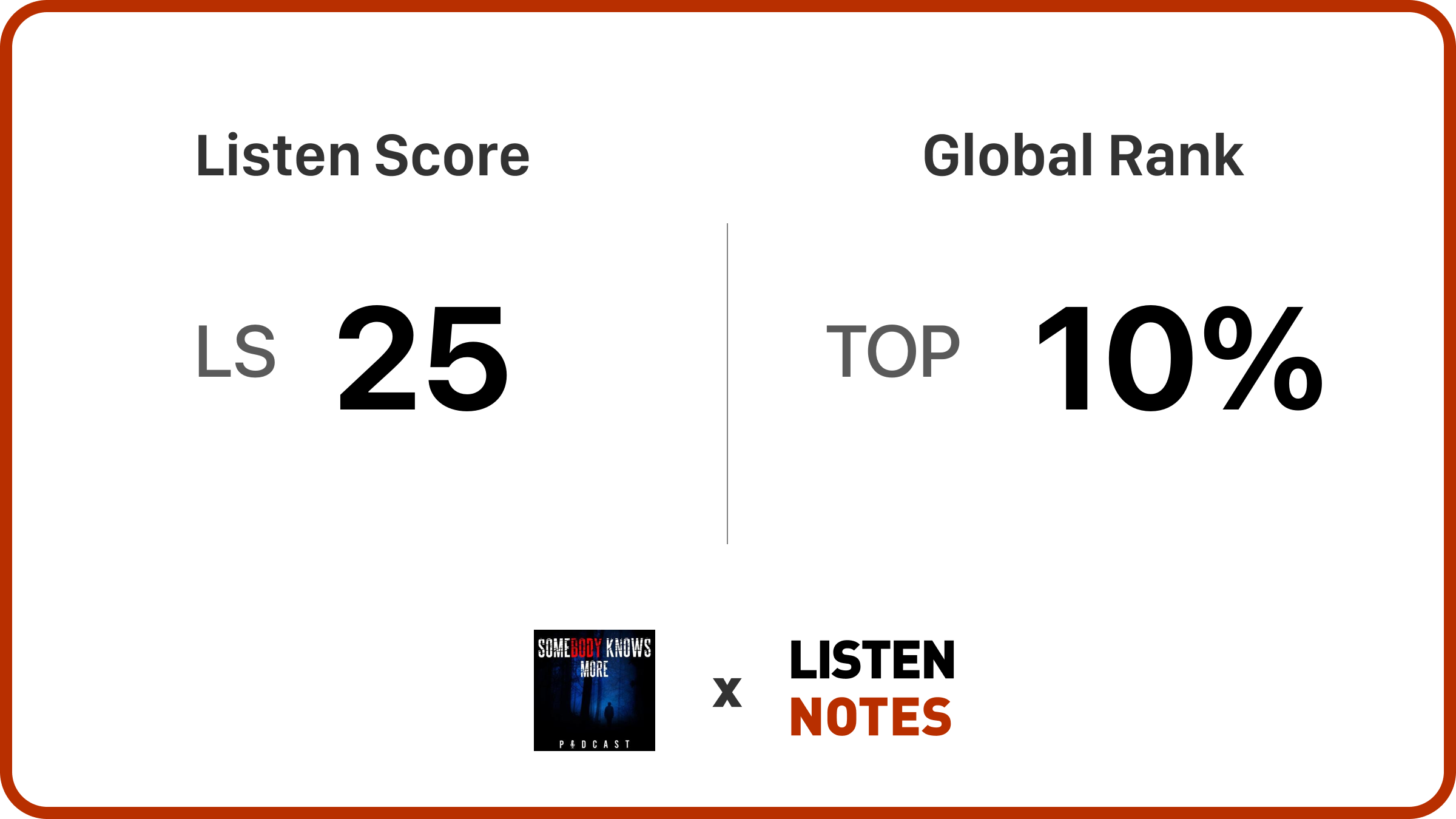 For more horrifying true crime stories, please click below:
Needless to say, Vicki agreed to her daughter moving into a care home in 1999—she wanted Sarah away from the thieves and drug users in Kettering. However, out of her 150 days in care, Sarah spent 41 missing. And nobody knows where she was sleeping those nights, she was away from her care home. Yet, it also seems like nobody was asking questions and wondering why Sarah's life was on such a destructive path—at least no one else than her family. Maybe things could have turned out differently if the system 20 years ago took cases of runaway children more seriously.
Nevertheless, on April 6, 2000, Sarah visited her mother Vicki in an amusement arcade in Kettering town center, where she worked. Reportedly, the two argued, and Sarah left—that was the last time Vicki ever saw her.
However, Sarah did call her mother later that day—high on drugs—begging to be picked up by police from an address in Hampden Crescent. But the authorities answered by just saying they "could not and would not babysit her." After that, nobody heard from Sarah Benford again.
The police's decision not to collect Sarah from wherever she was that day eventually led to one of the biggest and long-lasting missing person cases in the history of Northamptonshire.
Immediately after Sarah's disappearance, there were some sightings in Cherry Road and Highfield Road, but soon the trail went cold.
There were some suggestions that Sarah might have traveled to Finchley, London, with people that were grooming her, but the lead never produced results.
On May 12, Sarah's grandmother June Black of Ribblesdale Avenue in Corby phoned reporters at the Evening Telegraph expressing her frustration with how the police were handling the case. She pleaded for her granddaughter's safe return, and a £500 reward for information of her whereabouts was later offered. Meanwhile, devastated, Vicki searched the streets and parks of Kettering, looking for any signs of her daughter, but her efforts were in vain.
Then, in July 2000, the investigation moved to Wales when the police searched a house on Maesteg's Oakwood Estate. The suspect living on the property had moved there from Kettering 18 months after Sarah's disappearance—and his daughter was
the missing teenager's friend.
However, the police found no evidence of Sarah and the man was cleared as a suspect. He has since given a statement saying the investigation ruined his life.
In August 2000, four months after her disappearance, workers at Service Six in Wellingborough reported that Sarah was brought in twice with a known prostitute and a pimp—for a pregnancy test. But again, officers were unable to locate her.
Finally, over three years since her disappearance, in 2003, a murder inquiry was launched to investigate Sarah's case further. Officers admitted there was little evidence the teen had lived past two or three months after she went missing.
Two people were arrested—a man aged 29 and a woman aged 37—on suspicion of supplying drugs to Sarah. They were later released without being charged. In addition, three houses, including one in Windmill Avenue, were searched, and officers visited Hackney to conduct property searches there—but nothing significant was found.
A 54-year-old man from Kettering and a 43-year-old man and a 38-year-old woman from London were also arrested on suspicion of murder. However, they were later let go without charges.
By August 2004, the trail into Sarah's whereabouts had once again gone cold on the so-called "Operation Yacht" was scaled down.
During the years, there have been several inquiries looking at the shortfalls within Northamptonshire Police's investigation. One was concluded in July 2004 and found that NCC had been understaffed, that had failed to identify Sarah as a child at risk several times, and they did not follow the adequate process to ensure she did not come to harm. All of that resulted in the situation we are in today, more than 20 years later and still no explanation for what happened to Sarah.
In 2021, the police received a tip about the possible location of Sarah's body. In November, the force spent two weeks searching a 70sq/m area of green land in Kettering, but in the end, the operation failed. Still, Dept Supt Banfield stated that they are not going to stop before they get answers:
"Regardless of the time it takes, the cost, or the experts required, we owe it to Sarah's family, the community and her friends to follow up any new information."
The day Sarah went missing, she was wearing the uniform of 1990s teens: A black puffa jacket, blue patchwork jeans and cream trainers. She was 5ft 7in with blue/gray eyes and a self-made tattoo of a cross on the top of her arm. She would now be 34 today.
Anyone with new information should contact the police on 101 or in confidence via the Crimestoppers hotline on 0800 555111.
EPISODE DETAILS:
Narration – Rhiannon Doe
Introduction & Outro – Derek Bartle
Website layout & design – Franhoward
SOURCES
Will the 21 year search for Sarah Benford come to an end this week?
Everything we know about the missing Sarah Benford case so far as search continues
The decades-long search for a missing 14-year-old girl that stretched from Wales across the UK
Sarah Benford: Police fail to find missing girl's body
Sarah Benford murder: Kettering police search for teen's body draws a blank
Sarah Benford: The story of the Kettering teen who vanished
Kettering excavations to begin in search for teen missing since 2000
Sarah Benford: Police to begin dig in search for 14-year-old girl who disappeared 21 years ago