The Disappearance of Leah Croucher
Intro
Three years ago, on February 15, 2019, 19-year-old Leah Croucher began her walk to work in Milton Keynes, England, like so many mornings before. But this time, she never arrived.
Despite extensive searches, no trace of Leah has been found, and to this day, no one knows for sure what happened to her.
Leah Croucher was born on August 14, 1999, to Claire and John Croucher. Her parents describe Leah as a "beautiful and wonderful daughter" with a great sense of humour. In a statement later released by the Croucher family, they also said:
"Leah loves watching DVD box sets in her room. She doesn't really like pubs or clubbing much and generally comes home by 1 AM at the latest if she does go. She is a family-oriented person and is caring about her family and friends. She is kind and generous and always helps people any way she can. She loves taekwondo and attends classes with her dad."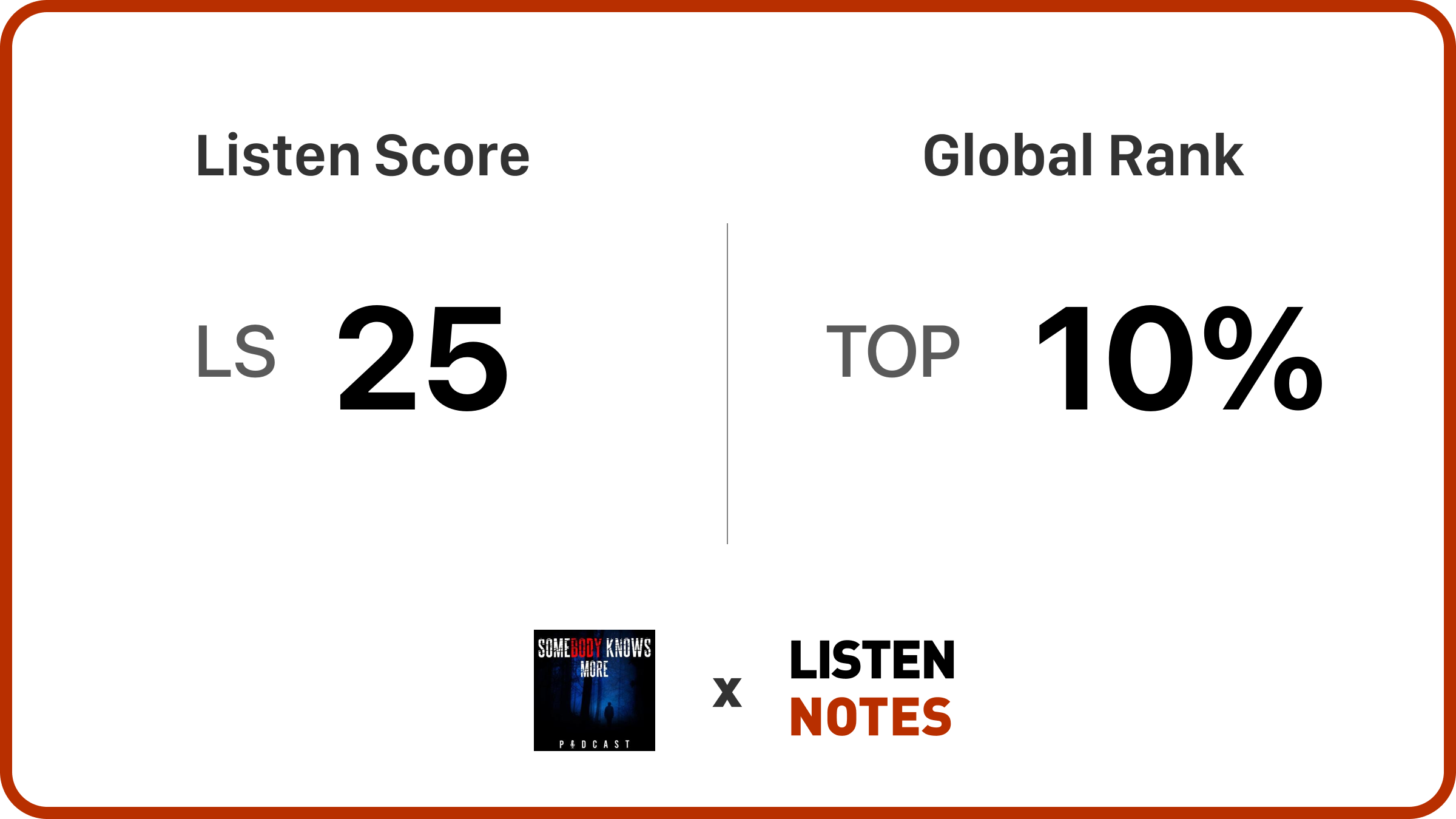 For more horrifying true crime stories, please click below:
So as far as we know, Leah had a close relationship with her family—including her brother Haydon.
In 2019, Leah was 19 years old and was living in Quantock Crescent, Emerson Valley, together with her family.
On February 15, Leah left for work at 8 AM and set off on her normal 2-mile route. She is seen on CCTV footage at 8:16 AM, walking along Buzzacott Lane in Furzton. Leah was wearing a black coat, skinny black jeans, and black converse high top shoes. Underneath her jacket, she had a distinctive grey hoodie with the logo of her dad's Taekwondo club, "Stewartby." Leah was also carrying a small black rucksack.
For an unknown reason, Leah's phone was then suddenly switched off at 8:34 AM, and she never showed up for work as she should have at 9 AM.
When Leah then failed to return home around 6 PM, and nobody was able to contact her, she was reported missing that evening.
Soon after the investigation had started to locate Leah, a weird detail was revealed from the day before she went missing. On Valentine's Day, February 14, Leah had returned home from work in the afternoon, changed into a tracksuit and left the house again, telling her parents she was going to a friend's house. Leah arrived back home again at 7:15 PM, and her mother asked her if her friend was OK, to which the 19-year-old replied, "Yes."
Nothing seemed out of the ordinary that day, but it was discovered during the investigation that Leah never actually visited her friend. She lied to her parents about where she was going, and nobody knows where or with whom she was for a little over an hour in the afternoon of February the 14th. The most curious thing is that before Leah went out, her phone's location settings were turned off from her Samsung phone. Again, nobody knows why, and Leah's mobile phone company confirmed that she had never touched those settings before. If Leah did turn off her location on purpose, what was she hiding?
Police received three different witness reports stating a girl matching Leah's description had been seen walking by Furzton lake between 9:30 and 11:15 AM. According to witnesses, she seemed "visibly upset" and was crying while talking on the phone. Authorities have not been able to confirm if this girl was really Leah or someone else, but nobody has also come forward saying it was them.
On February 17, the police issued a press release about Leah's disappearance, describing her having a slim build, shoulder-length brown hair and sometimes wearing glasses.
Chief Inspector Neil Kentish also said:
"It is totally out of character for Leah to go missing. She hasn't spoken to any family or friends; she hasn't used her bank cards and hasn't been on social media during this time."
In the following weeks, the police did everything they could to locate the missing 19-year-old. They made repeated appeals to the public, knocked on hundreds of doors and searched Furzton Lake with divers. But despite all the efforts, no new leads were found. It seemed that Leah had vanished from the face of the earth without a trace.
In June 2019, Leah's brother Haydon was accused of making threats to a man he described as his sister's ex-boyfriend. However, it was decided that it was not in the public interest to pursue the prosecution, and Haydon accepted a voluntary restraining order. Sadly, nine months after Leah's disappearance, in November 2019, 24-year-old Haydon took his own life after not being able to get admitted to the local hospital. He had a hard time coping with what had happened to Leah.
On October 9, police received a tip from a woman who said she had seen a grey hoodie with the words "Stewartby" on it hanging from a tree at the Blue Lagoon Lake in Bletchley in February. The area was searched for ten days, but nothing significant was found.
Then, on February 29, 2020, Leah's parents revealed she had been having an affair with an older and married man just before she disappeared. The relationship started in the summer of 2018 and Leah's parents said their daughter stayed with this man at a Travel Lodge 12 days before she disappeared. Still, we do not know if this person has anything to do with Leah's disappearance.
In 2021, a woman came forward saying she had seen a man in a black car on the day Leah went missing, pushing somebody next to him down in the front seat like trying to hide them:
"As I watched the car, the driver suddenly let go of the steering wheel with both hands, twisted himself round, and pushed whoever the feet belonged to down really forcefully. He was using both hands and it seemed a very aggressive thing to do…I remember being concerned enough that I tried to get the number plate, but I was at the wrong angle to see it."
In February 2022, three years after Leah vanished, the police released new CCTV footage showing a figure dressed in black from Furzton Lake, which they believe may be the then-19-year-old. The investigators hope someone will recognize themselves from the picture and contact the police. As Detective Chief Inspector Andy Howard said:
"If you have not already got in touch with the police, I would urge you to do so, as you may have a vital piece of information that would be key to this investigation."
As for now, Leah Croucher remains missing, and her family is desperately waiting for answers with very few theories of what happened to her. The local community has offered a £20,000 reward for information that leads to Leah.
Anyone who has information is asked to contact 101 quoting reference number 43190049929, or Operation Dawlish.
EPISODE DETAILS:
Narration – Rhiannon Doe
Introduction & Outro – Derek Bartle
Website layout & design – Franhoward
SOURCES
Leah Croucher: Detective issues further appeal over missing woman
Leah Croucher: Parents talk of trolling three years after disappearance
New sighting of Leah Croucher' with tears in her eyes' in Milton Keynes
Leah Croucher: Police release new pictures three years after teen disappeared
Missing Leah Croucher: Police release new photos in hunt for teen
Missing Leah Croucher, 19, was having affair with engaged man, family reveal Leah Croucher: New image of mystery figure released on third anniversary of teenager's disappearance
Police hunting for missing Leah Croucher, 19, release new image of mystery figure by lake
Haydon Croucher: Missing teen's brother's death was 'avoidable'
Brother of missing Leah Croucher dies nine months after her disappearance