The Disappearance of Kyle Vaughan
The Disappearance of Kyle Vaughan 1 of 4
December the 30th, 2012 was a cold, rainy night in South Wales. 24-year-old Kyle Vaughan left the home he shared with his parents in the late afternoon to attend a party that day. Little did his parents know, when he left their house that day, it would be the last time that they would ever see him again.
Kyle Vaughan was born on the 8th of March 1988, to his parents Alan and Mary. Kyle had one brother, a son from a previous relationship of Alan's, but Kyle was Mary's only child. At the time of his disappearance, Kyle lived with his parents in Newbridge, Caerphilly in South Wales.  Kyle was lovingly described by others as a family-oriented young man who was larger than life. Kyle's dad described him, saying, "Kyle was a party animal and he loved astonishing us. He did a lot of charity work for cancer charities because of his mum, and he was very brainy with computers." Kyle also had a love of rock music which prompted his parents to buy him a set of drums, which he, in turn, taught himself to play. At the time of Kyle's disappearance, he was working for Unilever in production technology, and he was highly thought of in the company.
Kyle had an extremely close relationship with his mother Mary. Alan worked away a lot to provide for the family which allowed for Kyle and Mary to develop a strong and close bond with each other. Mary and Kyle were both diabetic and Kyle would do his best to look after his mother and her health. Mary had also only recently recovered from cancer at the time of Kyle's disappearance, so Kyle had tended to her throughout her treatment for that too.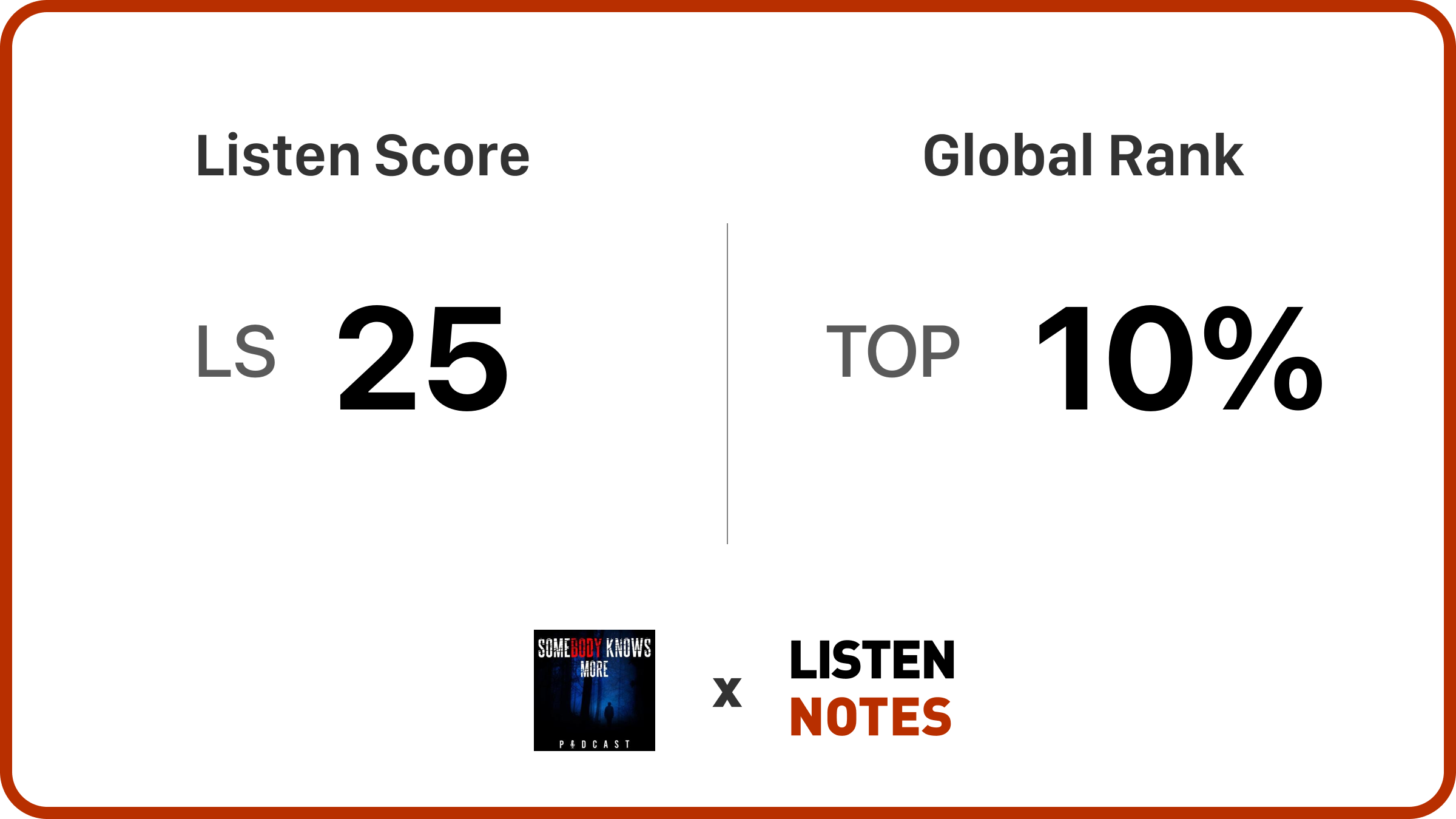 For more horrifying true crime stories, please click below:
Kyle left his home at around 5pm on the 30th of December 2012, to attend a party in the West End area of Abercarn. According to the police, Kyle ended up leaving the party to go visit some friends of his at a pub in Risca. Those who were at the party and those who saw him at the pub that night described his behavior as normal. After spending a brief time at the pub, he left to return to the party in Abercarn, however, Kyle never made it back to that party.
Kyle had been last seen on the A467 bypass between Risca and Crosskeys between 11 pm and 11:45 pm. At approximately 11:45 pm, police found Kyle's silver Peugeot 306 abandoned, and it was apparent that it had been involved in a crash, but Kyle was nowhere to be found. The police arrived at the family's home around 3am on December the 31st and told Alan that they were arresting him for driving under the influence of alcohol and leaving the scene of a collision. Alan was confused at first. He knew he hadn't left his home all day, and certainly hadn't been involved in an accident, but then quickly realised that the car that they were referring to was the car that he and Mary had bought Kyle for Christmas. He was even more confused after going to see Kyle's car, and he spoke of that moment saying, "I went down and saw the car and thought, 'How did he walk away from that?' I have seen accidents like that before where people have died."
Because Kyle was diabetic and received regular insulin injections, it was incredibly unlikely that Kyle would willingly disappear, and his parents knew this. They put out a statement about his disappearance stating, "For Kyle to go missing is totally out of character. He would always be in contact with his mother every day and now we are heartbroken." They also urged anyone who had any information about what could have happened to Kyle to come forward.
            Searches began to try to find Kyle. From police helicopters and canine search teams to large groups of friends and family. Within a month of his disappearance, officers had analyzed 200 hours of CCTV footage from 100 locations and taken more than 230 statements. Two undertakers came forward and spoke to police to allege that they had witnessed the accident and had seen Kyle get out of the car afterward and even briefly spoke to him before eventually leaving the scene. Mary and Alan stated that they believed that there were people out there who had information that was extremely vital to the case, but that they were holding back this information due to fear of their own safety.
            On January 11, 2013, the investigation into Kyle's disappearance was upgraded from a missing person inquiry to a murder investigation. Kyle's brother spoke at the time saying, "We feel numb and are sick with worry about what might have happened to him. We were in total shock when we were told that our son and brother was feared dead."
            Over 12 days, between January the 10th to January the 22nd, Gwent police arrested 8 people in connection with the murder investigation. Two of those individuals were arrested on suspicion of murder, two on suspicion of perverting the course of justice, and four on suspicion of assisting an offender. All the defendants were released on bail shortly after, pending further investigation.
            In June of 2013, Crimestoppers issued an appeal for information about Kyle's suspected murder and issued a reward for £5000. By November of 2013, police had analyzed more than 1800 pieces of personal property, including more than 180 mobile phone sim cards. Police also investigated approximately 4800 mobile phone contacts and over 10,000 lines of telecoms data, including text messages.
            Unfortunately, a blow came to the investigation in December of 2013 when it was decided by Gwent police that five of the eight people who had been arrested would have no further action taken against them in connection with Kyle's disappearance. The two men arrested on suspicion of murder had their bails extended until April 2014, and a teenager arrested on suspicion of assisting an offender was also still under investigation.
            Detective Chief Superintendent for the Gwent Police Department, Peter Jones, spoke on the first anniversary of Kyle's disappearance saying, "This is one of the most extensive investigations I have worked on, and being a year on without finding Kyle is obviously extremely difficult and upsetting for his family." He also let the public know that the Gwent Police Department remained committed to finding out what happened to Kyle.
            In February 2014, Kyle's mother, Mary, announced that she had been diagnosed with liver cancer and that it was terminal. Mary said that her last wish was to see Kyle be buried before she dies. Alan, Kyle's father, wrote in a letter to the public that "Mary has terminal cancer and does not know how long she has left. All she wants to do is bury her son before she dies." He also stated, "What hurts the most is that there are people out there, reading this right now, who could put us out of our misery, but they are choosing not to. We wouldn't wish this pain on anyone."
            Another year went by with no huge developments in the investigation and then in February 2015, the three individuals who had remained under investigation by the Gwent Police were released without charge. Gwent Police continued to insist that the case was very much still an active investigation and they urged yet again that anyone with information call 101 or call Crimestoppers.
            In October of 2016, Kyle was formally presumed dead by the High Court and Mary and Alan received a presumption of death certificate almost four years after their son went missing.
            Almost 5 years to the day after Kyle disappeared, Mary Lucas passed away on New Year's Day of 2018 at 56 years old, due to complications related to her liver cancer. Alan spoke about his wife's death, expressing that he believed that Kyle's disappearance had a huge impact on Mary's health. He stated, "I always said Mary didn't die from liver cancer – she died from a broken heart."
            Alan appeared on Crimewatch Roadshow in 2020, still pleading for anyone to come forward with any information they may have and gave a reconstruction of events from that night. He was told that they received a good number of tips after his appearance, but every tip led to yet another dead end.
            In September of 2021, Crimestoppers doubled their previous award of £5000 to £10,000 for information relating to Kyle's disappearance. A "Justice for Kyle Vaughan" Facebook page was set up in the hopes that it could raise awareness about Kyle's case and possibly put pressure on those with vital information to come forward.
            Speaking in 2021, Alan said, "When people die in car accidents or from natural causes, unfortunately, it happens, but their families get to bury them, and I didn't get that privilege. And Mary's in limbo because she doesn't know where her son's body is. Every day I feel so demoralized because there's got to be at least 50 people who know what happened and won't say. I just want whoever did this to be put away for the rest of their lives."
            Detective Chief Superintendent Nicky Brain, head of crime for the Gwent Police Department, spoke in 2021 as well stating, "Our investigation into what happened to Kyle that night in December remains very much active. Nine years on, we remain in regular contact with Kyle's family."
            Kyle was 5'8 with dark hair and brown eyes. Kyle was last seen wearing a dark-colored beanie, a dark-colored T-shirt, three-quarter-length denim shorts, white trainers, and a gold chain with a cross pendant. Anyone that has any information related to Kyle's disappearance is advised to contact Gwent Police at 101 and quote the log number 397 of 30/12/12. You can also contact Crimestoppers anonymously at 0800-555-111.
EPISODE DETAILS:
Narration – Rhiannon Doe
Introduction & Outro – Derek Bartle
Website layout & design – Franhoward
SOURCES
https://www.walesonline.co.uk/news/wales-news/kyle-vaughan-newbridge-disappearance-murder-22104377
https://www.southwalesargus.co.uk/news/19802393.kyle-vaughan-nine-years-since-newbridge-mans-disappearance/
https://caerphilly.observer/news/997838/kyle-vaughans-murder-investigation-still-active-eight-years-after-disappearance/
https://twnews.co.uk/gb-news/arrests-rewards-and-enduring-mystery-the-timeline-of-kyle-vaughan-s-disappearance