The Disappearance Of Bernadette Walker
When 17-year-old Bernadette Walker disappeared in the summer of 2020, it was initially thought the teenager had simply run away and was hiding from her parents. However, soon disturbing details began to emerge, and the eyes turned to the man that Bernadette called her dad. Scott Walker was the last person to see Bernadette before she vanished, and it seemed that he knew more of what had happened than he was willing to tell.
Today, almost two years later, two people sit behind bars, convicted of Bernadette's murder and perverting the course of justice—and yet, the teenager has never been found.
In 2020, Bernadette Walker was a bubbly and fun 17-year-old studying photography at a local college in Peterborough and making plans for the future. Her brother, 20-year-old Anthony, said:
"She was really good at art. I think she did want to pursue a career in art at some point, but she was also talking a lot about going to America."
Anthony even had plans to go to the States himself, and he wanted to save money and surprise her sister by taking her with him.
Bernadette was a bit shy with new people, but if she got to know you, she would open up and show her true self. The teenager lived in the same house at Century Square, Peterborough, with her mother, 38-year-old Sarah Walker and a man who she called dad, 51-year-old Scott Walker. Scott was not Bernadette's biological father, and her mother was not actually married to him, but he had been in the teenager's life for a long, long time. Bernadette had ten siblings, who Sarah had had with seven men. The youngest was born on June 10, 2020—just before a horrible change of events were about to begin.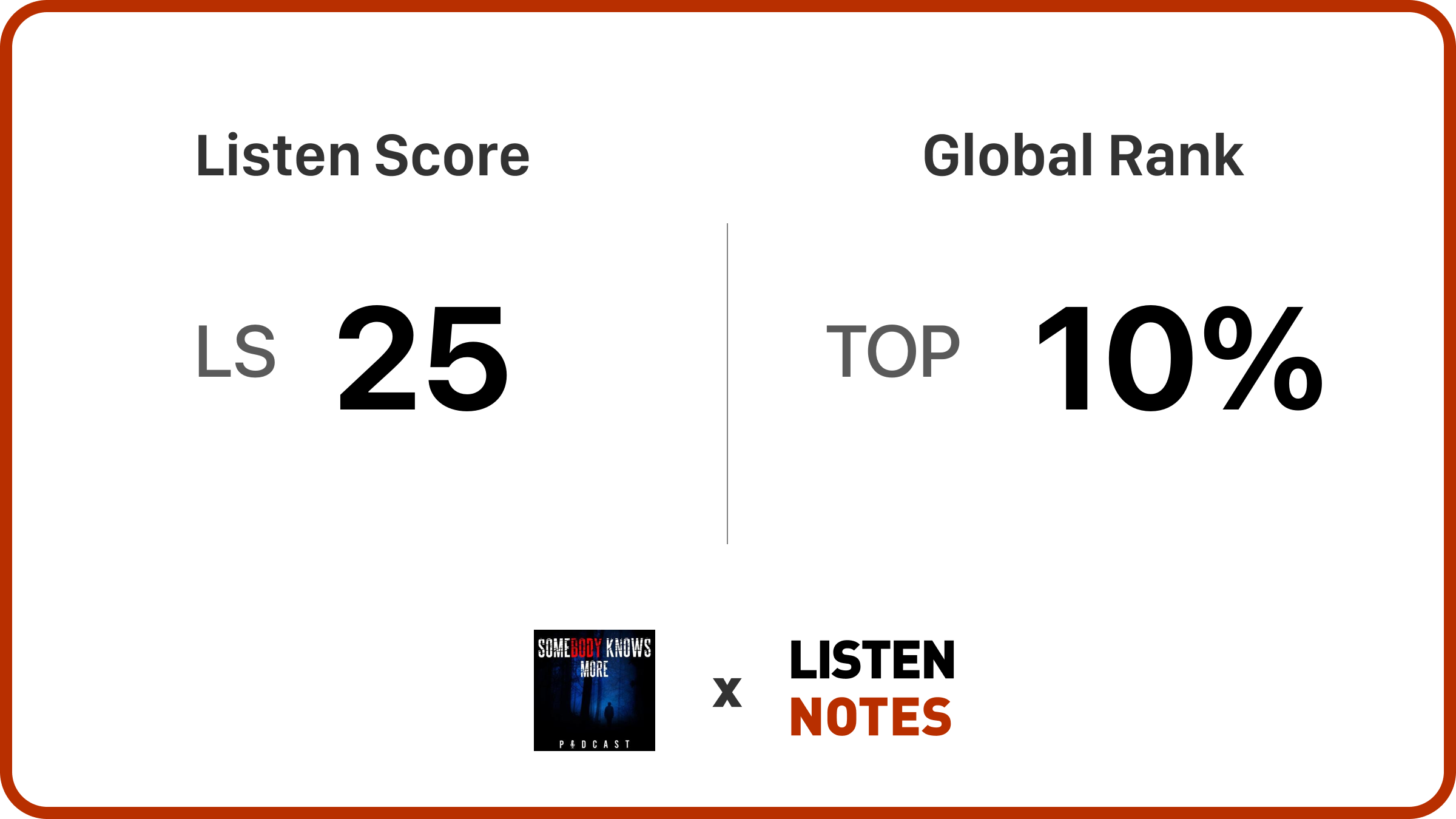 For more horrifying true crime stories, please click below:
A little over a month after her sister's birth, on July 16, Bernadette revealed to her mother Scott had been sexually abusing her for about seven years. Sarah and Bernadette talked the whole night until morning—but in the end, Sarah said to her daughter she did not believe the allegations. Afterward, the situation at home got so heated that Scott took Bernadette to stay with his parents in Dukesmead, Werrington. Weirdly, the teenager did not have her phone, which remained at her home at Century Square. Bernadette did have a rucksack containing overnight items and a notebook—in that diary, the teenager had written about the conversation between her and her mother. Scott left Bernadette crying on the door of his parents house and drove away.
The following day, July 17, at 10:49, Scott arrived at his parent's home to collect Bernadette—what happened after is still a mystery. On Tuesday, July 21, 2020, at 1:31 AM, Sarah contacted Cambridgeshire police via web chat service, writing:
"Hi, I just wanted some advice because our 17-year-old daughter ran off after a row."
According to Sarah, Bernadette had sent her messages saying she was OK, but nobody had heard from her for a while. Sarah was then advised to call 101 to report Bernadette missing. The call was placed at 3:18 AM and lasted for 50 minutes:
"Hiya, it's Mrs. Walker. Umm… I'm just ringing to report my 17-year-old daughter er…missing. She ran away on Saturday lunchtime, but I knew where she was until she stopped messaging at er… 1 AM er…yesterday morning." "Yeah, and I sort of… I gave her the day to sort of… sort it out a bit because it's not the first time she's done it." "And then, of course, as umm… it's become… I've become aware of the fact that she's not where she told us she was so obviously I… that's what I'm phoning now."
The call handler asked  Sarah where exactly Bernadette had last been seen, to which she replied:
"Where was it she got…she jumped out the car and run off, I'm just asking her dad now."
A male voice then said: "Er…Salters Way."
The call handler then wanted to know if Bernadette mentioned where she was going. According to Sarah, her daughter had just left without telling them about her plans. Apparently, Scott had been talking to Bernadette about their row and how they could sort things out back home. But the 17-year-old said she did not want to go home, got out of the car and ran away. Sarah told the officer that Bernadette had said at some point that she was staying at her ex-boyfriend's house—but curiously, Sarah had not gone to check on her daughter and had not contacted the boyfriend's parents:
"Er…I didn't no because his parents are umm… Polish and I, she doesn't speak a word of English."
At the end of the call, Sarah was asked to give Bernadette's description, and the officer wanted to know if she had ever run off before, to which Sarah replied yes.
The following day, July 22, Sarah called non-emergency number 101 again and asked if it would be wise to put an appeal over BW's disappearance on Facebook. During the phone call, Sarah mentioned the sexual abuse claims against Scott—more than once—and said Bernadette had admitted lying about the allegations. Later that day, a police officer arrived at the Walker household to search Bernadette's bedroom as part of the missing person's investigation. Scott was present at the house and told the officer with tears in his eyes that he and Sarah were not a couple anymore, but she was in a relationship with another man called Chris. Scott also mentioned the sexual abuse allegations that Bernadette had made against him and said she had probably done so to get him out of the house so Chris could move in.
At 7:40 PM, Sarah posted on Facebook asking her daughter to return home, saying her grandfather was sick. Sarah also made several Google searches after Bernadette allegedly ran away, including:
"My daughter is missing; can we search for where her phone was last used."
On July 23, an article about Bernadette's disappearance was published in Peterborough Matters, which read:
"Bernadette Walker, 17, jumped out of her parent's car in Skater's Avenue, Walton, on Saturday and was reported missing on Monday, her mum explained. The distraught mum said she was wearing black leggings, with a black crop top and a denim jacket at the time of her disappearance. She may have changed into a black dress and some fishnets as these were found to be missing from her home."
That same day, Scott changed his profile picture on Facebook to an old photo of him and Bernadette with a heart emoji. The following day, he changed the photo again—this time to one where Bernadette cuddles her new baby sister. It appeared like Scott was very distraught about the situation, but at the same time, there were some strange things suggesting he actually knew more about Bernadette's disappearance than he initially let on.
On Friday, July 24, at 6:00 PM, Sarah sent a message to her friend saying she did not understand why Bernadette had ran away:
"I really think he said something to her in the car. Why would she even get in the car if she had no intention of coming home."
Nine minutes later, Scott once again changed his Facebook profile picture, this time to a photo of Bernadette with his mother. Meanwhile, Sarah spoke about Scott's behaviour with a friend who had visited the family before. Apparently, Scott had shown emotion when the friend in question arrived but had not shown any emotion during the rest of the week. Sarah told her
friend:
"I still think there is something dodgy about the way he is behaving." "I ain't falling for a few fake tears."
Later that day, Sarah messaged her boyfriend Chris, saying that she was not 100% sure of Scott's version of the events leading to Bernadette's disappearance. Afterward, Sarah did multiple Google searches, including "how to track a mobile phone," "how to track a mobile phone's location," "I think my partner knows where my missing child is," 'can police trace a text message', 'can police trace a text to a location', 'finding where a text is sent from', and 'why haven't the police found my
child.'
On August 5, over a week since Bernadette vanished, a third article of her case was published, which included Sarah's statement:
"I can't eat or sleep properly. I miss and love my eldest princess so much, she's missing out on her baby sister, who has learned to smile and coo already. I have to think that she is hiding at one of her friend's homes, worried about coming home now that the police will want to speak to her, I can't think of any alternative scenarios, I just can't. "I know my baby girl wouldn't be out in the open. She's scared of being out in the dark alone, that's what makes me think she's at a friend's house. I just wish someone would just say she's here and she's safe. I want to cuddle her, but right now, I'd accept that she's safe and well."
Sarah Walker seemed truly worried about her daughter—but what if she knew all this time that Bernadette was never coming home again?
The police learned that on the day of Bernadette's disappearance, Scott's mobile phone was switched off between 11:23 and 12:54 PM that day—around the time he was supposed to collect the teenager from his parents' house. And when it was turned back on, the first-person Scott called was Sarah. The police also found it suspicious that Scott went to great pains not to give us an exact location where Bernadette got out of the car. Something just did not add up.
In her police interviews, Sarah revealed that Scott had told her to use Bernadette's phone to send messages so that it would seem like she was using the device herself. Sarah also told Scott had been abusive before but still did not want to believe he could have done something to  Bernadette. Then, by September 14, 2020, investigators had poked so many holes in both Scott and Sarah's stories they were both arrested and charged with perverting the course of justice and Bernadette's murder. The police did not have the teenager's body, but more evidence was about to be found to suggest that something bad had happened to her.
The following day, on September 15, police started searching three garages in Churchfield Rd, Walton. During searches, they discovered Bernadette's rucksack—that she had with her when she disappeared—in a lock-up used by Scott Walker. In the rucksack was Bernadette's diary, one of the notes read:
"Told my mum about dad and the abuse. She called me a liar and threatened to kill me if I told police. What kind of parent wouldn't believe their daughter. Its fine, I'm going to pretend it is all OK until I leave home, then I will block them out of my life. If I was brave enough I probably would have already left or killed myself."
Bernadette had tried to stop the abuse that had lasted for years and get away from a man she had called dad for most of her life. Instead, it started to look like that man had gotten rid of her to save his own skin.
Sarah Walker's murder charge was later dropped, but she pleaded guilty to perverting the course of justice. The evidence was also enough to convict Scott Walker of murdering Bernadette Walker. The two were sentenced at Cambridge Crown Court on September 10, 2021—Sarah received a 6-year sentence, and Scott will remain behind bars for the rest of his life.
It is believed that Scott killed Bernadette during the time his phone was off on July 17, 2020, to silence her allegations of abuse. Afterward, he called Sarah, letting her know what he had done. But the rest is a mystery. To this day, Bernadette's body has still not been found, and the truth of what happened to her is yet to be revealed.
EPISODE DETAILS:
Narration – Rhiannon Doe
Introduction & Outro – Derek Bartle
Website layout & design – Franhoward
NEWS ARTICLES & RESOURCES
UK – Bernadette Walker, 17
Bernadette Walker murder: The brother desperate for answers
Bernadette Walker: Scott Walker guilty of murder
Bernadette Walker: Dad killed girl to silence sex abuse claims, court told
Bernadette Walker: Father showed no emotion over missing teen, court told
Bernadette Walker murder: Family 'kept going to police'
Bernadette Walker: man jailed for life for murdering 17-year-old
Bernadette Walker: Man jailed for life for murdering girl who called him her father
Bernadette Walker murder case; Scott Walker refuses to 'return dignity to
Bernadette' and tell police where he hid teen's body
Bernadette Walker trial: Scott Walker jailed for life after murdering girl who called him her father
Bernadette Walker murder trial: 'There are still unanswered questions'