Episode 34 - The Chillenden Murders
On the 9th of July 1996, a man walking his dog alongside a country lane in Chillenden, East Kent discovered three bodies which were partially concealed in leaves to the side of the road.   
The bodies were of a woman and two young children and it was immediately clear they had been brutally murdered. Their heads were bloodied and misshapen and the horror of their final moments were etched on their faces.  
The man immediately called the police who arrived within minutes. In a place like Chillenden, a violent attack is unheard of and the police were unprepared for the horrors they would discover on this otherwise typical Tuesday afternoon. 
Background: 
The Hamlet of Chillenden lies midway between the cathedral city of Canterbury and the gateway port of Dover. It is made up of mostly typical English countryside with rolling meadows and low stone fences dividing the paddocks. There are merely 45 houses in the hamlet with little more than one hundred and twenty residents. The town centre consists of a church, a farm, a village hall, a pond, a pub and a windmill. It's one of those places where everyone knows everyone with some residents having known each other's families for generations.  
So it was no small horror for officers arriving at the scene to instantly recognise three of their own lying viciously beaten and discarded on the side of the road.  
The woman was identified as Doctor Lin Russell and the children were her beloved daughters – six-year-old Megan and nine-year-old Josie. Next to the three bodies lay their cherished family dog, Lucy.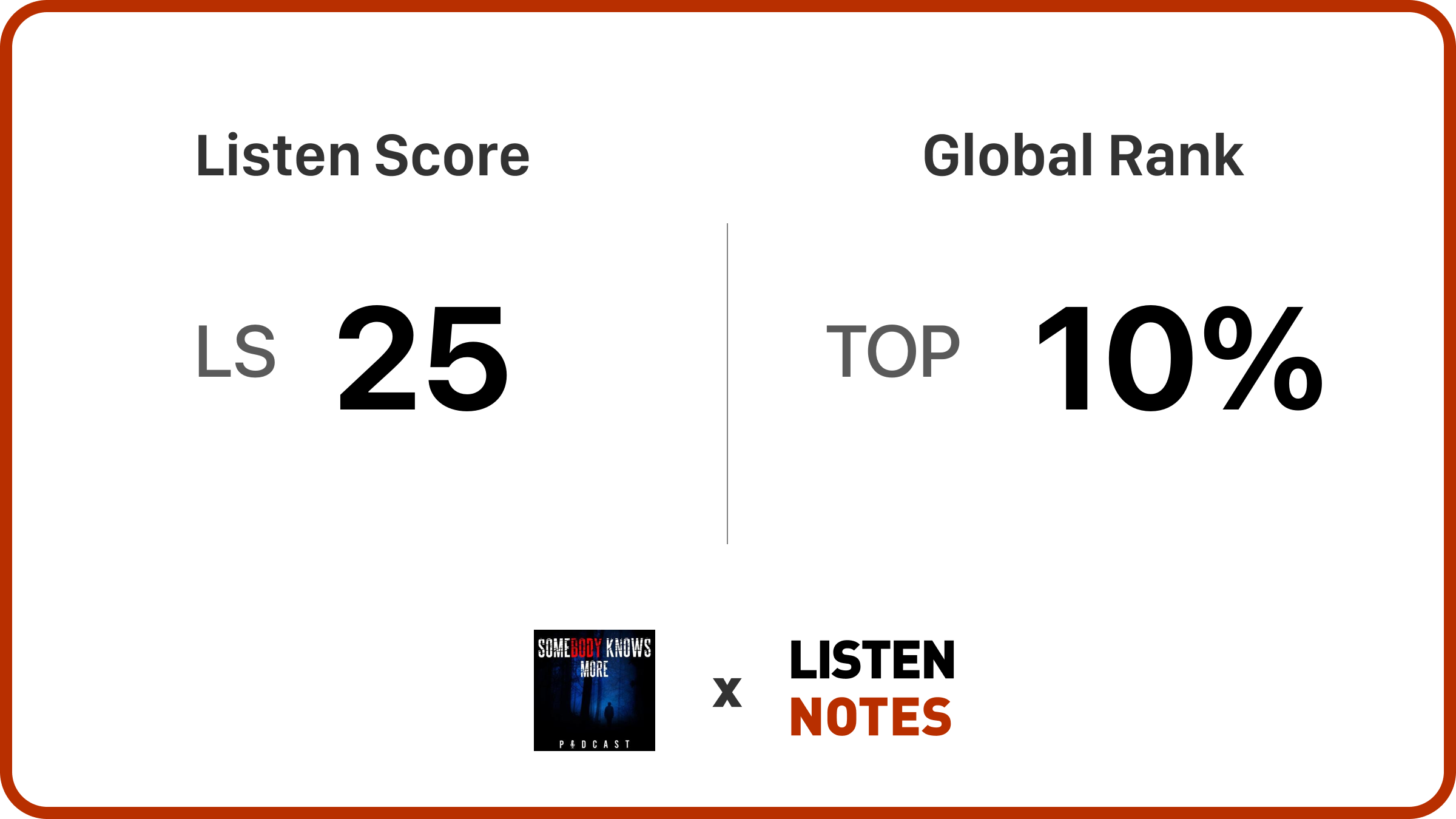 For more horrifying true crime stories, please click below:
Through the shock of what lay before them, an officer rang Lin's husband to advise him of the horrific events they had just discovered. There is no doubt that in a small-town word spreads like wildfire and this news needed to come from the police, not through the town's grapevine.  
There can be no comprehension of the way Dr Shaun Russell's life changed when he answered that devastating phone call. He was waiting at home for his wife and daughters to arrive and was growing anxious when the house was empty after returning from work. He had expected they would already be home but he reassured himself that Lucy, the family dog, often got out through the fence and the girls had likely gone to look for her. But as the minutes ticked into hours Shaun began to call friends to ask if anyone had heard from Lin. It was around this time that his phone rang.  
Shaun quickly answered the phone and received the world-shattering news that his wife and two children had been violently murdered.  
Police had no answers for the distraught father and husband. The who, the why and the how remained unknown.  All Shaun knew was that his life had been perfectly normal when he left for work that morning and just hours later he would realise it could never be the same again.  
The Russell's:  
Lin and Shaun Russell met in 1973 through their work as university lecturers. Lin worked in geology and Shaun in horticulture. They married in 1975 and through the first 15 years of their marriage they travelled extensively taking up posts at various international universities. In 1991 after giving birth to two daughters while travelling they decided the time was right to settle down and they moved to the United Kingdom where they bought a house in North Wales.  
In 1994 Shaun was offered a position at the University of Kent. Lin and Shaun decided it would be best to move closer to his workplace and so in late summer 1995, they moved to Granary Cottage in Nonington, Kent.  Less than one year after arriving in the quaint English countryside the Russell family would be the victims of a heartless and horrific attack just metres from their home.  
The 9th of July 1996  
On the morning of the 9th of July 1996, Lin and the girls woke up as usual and had breakfast together in their quaint country home. The girls were excited to be attending the local swimming gala in Canterbury during school that day and Lin had decided to collect them afterward on foot rather than take the car. It was a good opportunity to get Lucy out for a walk as well. The weather was set to be pleasant and Lin was looking forward to hearing about how they got on at swimming.   
That afternoon, Lin met Megan and Josie outside Goodnestone Primary School and they began the walk home along Charry Garden Lane, a road which was familiar to them all, as were all the roads around their small village. As they walked a number of cars drove past with Josie waving to each one enthusiastically. It was all very normal. Until it wasn't anymore.  
As they rounded a corner of the lane they saw a car which had just driven past them, parked across the track blocking the road. Worried that something had gone wrong with the driver they drew closer to the vehicle. As they approached the driver's door opened and a man emerged. It was immediately clear this man meant no good. In his had he held a hammer and he began yelling towards Lin demanding money from her.  
Lin pulled the girls behind her so her body separated them from the man who was yelling and waving the hammer around. Lin gently told him she hadn't brought her purse but she would be happy to get it from her house and give him anything he wanted. But the man could not be calmed. He ran towards Lin and the girls. Lin nudged Josie in the direction they had come and told her to run to the closest house for help.  
As she tried to run for help the man grabbed Josie and hit her over the head with the hammer. She was dazed but still conscious as the man demanded they walk off the track into the dense bush alongside the road. By now Lin was well aware the man meant them harm and she was determined to do anything she could to protect her babies. She went along with what he said hoping if they didn't put up a fight maybe they could get out of this unharmed. As she walked she begged for their lives and promised the man the world, money her car, anything if he would let them go. But it wouldn't work on this crazed killer 
The man took them into the trees out of sight of the road where he blindfolded the trio.  He tied them up using bootlaces, a pair of tights, and strips of fabric he had shredded from the girls swimming towels. Once they were all immobile he began his vicious attack.  
He started with Lin. Using the hammer he still held in his hand, he smashed her on the head more than 15 times. She died from severe head trauma as she tried to protect her girls. Her final moments were filled with her screaming and begging for their lives.  
Next was Josie. The man smashed into her skull with the hammer. At just nine years old she stood no chance against the man. When he was done with her she had brain tissue protruding from a wound behind her left ear.  
And then the youngest and smallest of the trio, Megan. She was hit at least seven times suffering from huge skull fractures which left her brain tissue exposed as well.  
Lucy their beautiful family dog was also killed in the attack.  
After slaughtering the three girls and the dog the man returned to his car and drove away, leaving Chillenden using the same route he had arrived through. 
Josie survives: 
Officers arriving at the scene of the attack approached the remains of the family and began to clear the way for a scene investigation to begin. Everywhere they looked all they could see was blood spatter and in some places, brain and bone fragments. Their personal items lay scattered amongst the trees with swimsuits and towels shredded into pieces.  
Tied around a tree behind the bodies was a pair of blue tights. There were three knots in the tights, presumably to hold the wrists or ankles of one of the victims while they were murdered.  
Amongst the gruesome scene and despite the horrendous injuries, an officer attempted to look for signs of life on the three silent victims. Lin had no pulse and neither did Megan. But by some miracle, Josie had a faint pulse and was breathing tiny shallow breaths into her small lungs.   
Hope erupted amongst the first responders and Josie was taken in a waiting ambulance to the nearest hospital. Her father had already been informed she was deceased and so a further call was made to advise him Josie had in fact survived. Medical personnel thought it was unlikely she would survive given the extent of her head trauma but they wanted her father to be with her even if only in her last moments. An opportunity that he had been robbed of with Lin and Megan. 
Investigation: 
While the scene was processed and Lin and Megan's remains were removed for autopsy, there was little understanding of who could have carried out the attacks. In a small village like Chillenden, there isn't widespread CCTV and with so few residents the likelihood of someone seeing what had happened was very slim.  
Investigators started with the victims. Was this a random attack or had Lin and her girls been targeted? Were there any known enemies of the family or violent residents with an axe to grind against the doctor?   
Background searches and family interviews turned up no leads and specialist support was brought in to investigate the crime. Residents of Chillenden and the surrounding areas all the way through Kent demanded justice. Their underlying fear was  – Were other families at risk? Would this perpetrator attack someone else? Were their children safe?  
Frustratingly for Police and the public, none of their interviews turned up any leads.  
Over the following year, investigators interviewed nine thousand people and took more than one thousand statements. But any suspect they identified was quickly eliminated either by alibi or evidential analysis. And on that front, they had very little physical evidence to tie anyone to the scene. The scene should have provided plenty of clues but with the girls all having been tied up during the attack they had had little chance to fight back against their attacker. There were no tyre prints to point to a car, no fingerprints to identify to a killer and no eyewitnesses to reveal a suspect.  
The shoelaces and fabric strips which had been used to tie the family up were found discarded in some hedging along the way from the scene. Upon examination, they found hair and blood embedded in the fabric but these all matched the victims.   There were vague reports of a man in a beige car in an agitated state spotted about a mile from the murder scene on the day of the attacks. But other than that they had almost nothing to go on. No eyewitnesses and only Josie who had barely survived.   
In December 1996, 5 months after the attack Josie and her father Shaun moved to North Wales to start a new life, far from the reminders of the heartless attack which had stolen their mother, wife, sister, daughter and dog. Josie's head injuries left her with lasting speech problems and she had little memory of the attack. 10 months after her ordeal began Josie felt capable of giving an interview to Police but she only had fleeting memories of the day like waving at a person in a car and trying to run for help at her mother's insistence.  
With the investigation stalling and little progress in even identifying a suspect let alone bringing anyone to justice for the murders, a decision was made to turn to an altogether less conventional form of information gathering. Investigators approached the producers of BBC show Crimewatch and asked for the case to be featured in a 1997 episode on the one-year anniversary of the murders. This turned out to be a fortuitous decision as within days of airing a number of tip-offs were received by the Police. Strangely enough, many of these tips contained references to the same man. Michael Stone.  
Michael Stone:  
 Michael Stone was born Michael John Goodban in 1960 in Kent. He was one of five children and was raised in an unstable and violent home environment. He was a witness to many disturbing incidents and a victim of many more. He watched as his mother's partner beat a man with a meat cleaver and he was beaten with a hammer on more than one occasion. By the age of 10, he was removed from his mother's home and placed in foster care where he was further physically and sexually abused. Given his traumatic upbringing, it will come as no surprise that Michael was known for his aggressive mood swings and frenzied outbursts. By the age of nine, he was regularly using drugs and committing petty crimes. He received his first conviction at age 12.  
When he aged out of the care system he moved on to ever more violent crimes in order to support a growing drug dependence. By his late teens, his heroin addiction was costing him fifteen hundred pounds a week and his convictions had expanded to include robbery, burglary, grievous bodily harm and assault. Many of his crimes involved the use of knives and guns along with this unique signature which was spraying his victims with ammonia acid.  
He spent time in prison for attacking a man with a hammer which had become his weapon of choice, a strange mirror of the attacks he had experienced as a child. In 1983 he stabbed a friend while he was sleeping which earned him his longest sentence so far of four and half years. He had been free from jail for just a few months when he was sentenced to 10 years in jail for armed robbery. 
Michael also directed his violence towards women who entered into a relationship with him. One girlfriend was beaten so badly that she went to the police who took photos of her black eyes, swollen shut mouth and heavy bruising. The charges against Michael were later dropped when the woman refused to testify against him. But she did report that he would tie her up and hold her down while he beat her, information which would later bear a striking resemblance to the attack on Lin and Megan Russell. The woman also added to her statement that after Michael attacked her he would have no recollection at all of what he had done.  
In 1993 Michael was released on parole after serving 10 years. During his time inside, he received regular support for his drug addiction and worsening mental health problems.  This was set to continue while he was on parole. But his mental health continued to decline and in 1994 he was sectioned under mental health legislation and was required to undergo inpatient psychiatric care at a mental hospital. It was here that he was diagnosed with a personality disorder and paranoid psychosis. Despite receiving regular medication to alleviate his symptoms, Michael continued to display violent and aggressive traits in care. His abuse of heroin had dulled the effects of the medication and after a particularly violent outburst, he was deemed too dangerous to stay at the facility any longer.   
His care was handed over to the West Kent health authority and Michael was given leave to return to the community. Predictably, he returned to his criminal behaviour and his drug use accelerated. He came into frequent contact with the law for theft and violence attacks.  
Tipoffs:  
In July 1997 after watching the Crimewatch episode which featured the story of the Chillenden Murders as they had come to be known, a psychiatrist called the police to report that he thought one of his prior patients, Michael Stone matched the profile of the killer. Two nurses who had also been involved in Michael's treatment reported similar stories.  
They told officers that Michael had become increasingly aggressive leading up to July 1996. He had made threats against his probation officer and medical staff, telling them he was going to kill them and their families. He told them about his dreams of attacking people with hammers and torturing them. He explained he had urges to hurt children every time he drove past them and he wanted to kill children in the woods. He warned the staff that he was going to do something bad and he approached the hospital where he had previously been held and begged to be admitted. 
Despite insisting on being admitted he was turned away from the hospital. Staff were concerned his previous violent outbursts presented a threat to staff and fellow patients. 
A friend also rang the police after watching Crimewatch and told them he had seen Michael wearing blood-soaked clothing on the day of the murders though Michael said it was because he had been in a fight.  
The tipoffs led police to look closer at Michael Stone's background. He clearly had a violent past, but did that make him capable of such vile murders?  
Looking through Michael's record, investigators found a number of strange occurrences in which he had directly or indirectly been involved in the death of a person. In 1976 a 65-year-old former special constable was found stabbed and kicked to death in Maidstone. He was found nearby Michael's family home which was also close to the probation hostel he was staying in. The man was known to carry lots of cash but was found with just three pounds on him when he died. By then Michael was already well known for violent attacks and so he was questioned at the time. But he denied any involvement and with no evidence tying him to the crime, Michael was released.  
Later there was Michael's same-sex lover who overdosed on heroin when the couple were using it together. It was determined the death was accidental and Michael was never charged in relation to the incident.  
And then there was a friend of Michaels who had inexplicably fallen into the path of an oncoming London Tube train while he stood next to Michael at the station. Michael was questioned but never charged with involvement in this death though he later bragged about pushing the man in front of the train to a friend.  
And of course, there was the supposed friend whom Michael had stabbed while he slept all because the man had kicked his door. When the police had arrived to arrest Michael for this attack he tried to wound a police officer in the eye.  
It was clear that Michael was capable of extreme violence and with his mental health and drug issues, it was alarmingly clear that this man needed to be removed from the streets, lest he be able to harm anyone else.   
In July 1997 Michael Stone was arrested and questioned about the murders of Lin and Megan Russell.  
Interview: 
Michael denied any involvement in the murders though he couldn't provide an alibi. In fact, he said he couldn't remember where he was that day due to his drug use and the amount of time which had passed since the date in question. Strangely he could remember exactly what he did in the week before the murders and even the day after but not on that day itself. This lined up with the previous girlfriend's report that Michael would have no recollection of the extreme violence he had been involved in.  
At the time of the murders, he was living just 30 miles away from Chillenden so he certainly had access to the area, but Michael claimed he had never even heard of the hamlet. He also provided a receipt for a Cash Converters store 40 miles from the murder scene though the time stamp was for 1.21 pm which would have given him enough time to travel to Chillenden and carry out the attacks.  
Jailhouse confession:  
In a further strange twist to this case, while Michael was being held in custody an inmate in the cell next door came forward to Police to report that Michael had admitted to the murders. Damien Daley was a career criminal himself and he told police that Michael had described in brutal detail how the heads of Lin and Megan had smashed open like eggs. He recalled that Michael wasn't shy about his involvement and had told others about it as well. Sure enough, two other inmates subsequently came forward to say Michael had suggested his involvement in the murders.   
It was these jailhouse confessions which cemented the case against Michael. Despite very little forensic evidence and only the circumstantial statements of the psychiatrist and the member of the public who saw an angry man in Chillenden after the attacks, Michael was charged with two counts of murder and one of attempted murder for little Josie who had bravely survived the attack.  
Trial #1:  
Michael plead not guilty at his trial which began in 1998, two years after Lin and Megan were murdered. The case hinged primarily on the testimony of the three inmates who claimed Michael had confessed to them in jail that he had carried out the attacks on the family. The case against him was purely circumstantial as there was no forensic evidence tying him to the murders.  
The ripped fabric and shoelaces found at the scene contained no DNA which could be detected with the technology available at the time and no clothing or blood from the victims or from Michael tied him to the scene.  
In the absence of forensics, prosecutors drew attention to the gaps in Michael's story.  
Such as claims that he had never heard of Chillenden when in fact he had spent time in foster care just 2 miles from the murder scene. And friends claimed he knew the area "like the back of his hand".  
They also connected Michael to the use of shoelaces in the attacks which he was known to use as tourniquets when injecting heroin. Then there was his propensity for carrying a hammer in his car at all times and the connection between hammer attacks as a child and a young criminal.  
Prosecutors were unable to share any evidence of Michael's violent history or previous convictions and the statements from the psychiatrist and nurses involved in his care were also unable to be heard by the jury. A few months after the attack, Josie had reported to Police that she recognised the face of Michael after seeing his photo in the newspaper. Josie was not allowed to give evidence in the trial due to evidence admissibility laws and her identification of Michael was never shared with the jury.  
Despite lacking forensic evidence tying Michael to the crime, after two days of deliberations the jury found him guilty by a 10 to 2 majority verdict.  He was sentenced to a whole of life sentence.  
In 2011 the Court of Appeal ordered a retrial due to the fact that two of the three inmates who had given evidence against Michael in his initial trial had since had their evidence discredited.  Just 24 hours after the verdict in Michael's trial, one of the prisoners admitted he had lied about Michael's confession and he retracted his statement. A second prisoner admitted he had been paid five thousand pounds by the Sun newspaper in return for his evidence against Michael. He was also promised another ten thousand pounds after the trial was concluded. These two statements had provided weight to the initial jailhouse confession provided by Damien Daley, and now that they had been deemed unreliable it jeopardised the jury's finding in the case.  
Trial #2: 
In 2001 a second trial got underway. Damien Daley's statement that Michael had confessed to him in jail was presented again as the backbone of the prosecution. The jury was taken to the jail where the confession was said to have happened and they were shown the two cells that Michael and Damien had occupied. Between the two cells was a piece of hollow pipe through which Damien claimed Michael had shared details of the crime.  
Even without two of the three jailhouse confessions, Michael was again found guilty of two counts of murder and this time the jury took less time to convict than in the first finding.  
Michael appealed the conviction again in 2004 by claiming that Damien Daley's evidence was unreliable and shouldn't be allowed. In 2005 a judge denied the appeal stating he was unpersuaded by Michael's claims.   
In 2006 Michael was sentenced to a minimum of 25 years in prison before he could be considered for parole. This means he would be eligible for parole in 2023 at the age of 63.  
But Michael's conviction does not spell the end of this tragic story.  
Appeal and new evidence?  
As a result of the conviction, an inquiry was held into the care Michael received for his mental health and addiction issues in the lead-up to the murders. Medical and criminal justice personnel had reported feeling at risk of harm by Michael, even going so far as to take protective measures for their family members when he had threatened them.  
The review identified some failings in his care but overall it found that medical professionals had acted within the correct boundaries of the law and it was the law that needed to change. Legislation up until that time meant that anyone with a mental health condition which was deemed to not be able to be treated could not be detained in a mental facility. Michael's diagnoses of personality disorder and paranoid psychosis are considered untreatable and therefore he couldn't have legally been detained any longer. In 2007 the Mental Health Act was passed which addressed some of these shortcomings and provided accommodations for violent individuals regardless of the treatability of their condition.  
Michael continued to claim his innocence and that his conviction was a miscarriage of justice. He lodged further appeals against Damien Daley's evidence and even requested a judicial review. In 2010 the Criminal Cases Review Commission or CCRC as they are known announced that they would not refer the case to the Court of Appeal as no new evidence had been presented which justified making such a decision.  
In 2011 Michael's defence team asked for items collected at the crime scene to be re-examined for DNA. Given the advances in DNA testing, they believed a retest was justified as some unidentified mitochondria had been found at the scene during the initial investigation. They specifically requested that the shoelace which was used to tie the victims be retested. But in a further strange twist, the police announced they could no longer locate the shoelace in their evidence storage.  
A new suspect emerges: 
All hope Michael had for an overturn of his conviction appeared to be lost until February 2022 when notorious serial killer Levi Bellfield made a shock confession from behind bars.  
Michael's solicitor announced Levi had confessed to the killings in a four-page document in which he claimed Levi shared details only the killer would have known. But another lawyer from the same firm stated that the details in the confession were similar to those which had been made public and therefore he was not convinced the confession was legitimate.  This wasn't the first time Levi had been tied to the murders. In fact, in 2010 Michael's defence team had offered his name as an alternative suspect during their appeals, given the man's publicised propensity for violence.  
Levi Bellfield:  
Levi Bellfield was born Levi Rabbetts in May 1968. He was raised in a southwest London council estate. Like Michael, Levi's relationship with law enforcement began at a very early age. His first conviction was when he was just 13 years old and by the time he was 31  he had nine convictions ranging from theft, to assault and driving offences and had spent a number of years in prison.  
He was known by his partners as someone who could turn from charming to evil in the blink of an eye. But unlike Michael who was driven by anger, Levi was driven by control. He preferred for his victims to know what he was doing to them, to see the fear in his eyes as he raped them and then murdered them. And he had a particular propensity for girls and young women.  
The first person that Levi is known to have murdered was Amanda Jane Milly Dowler who was 13 years old at the time of her disappearance in March 2002. She was last seen at a train station in the Thames before her body was found six months later, discarded in the Yateley Heath Woods. She had been raped and beaten.  
Just a week after her murder Levi attempted to abduct 12-year-old Rachel Cowles.  
In February 2003 Marsha Louise McDonnell was beaten over the head as she got off the bus on her way home. After being rushed to the hospital she died from her injuries two days later. She was 19 years old.  
In May 2004, Kate Sheedy was deliberately run over as she crossed the road near her home. She was just 18 years old and was left fighting for her life. After spending several weeks in the hospital she was able to make a full recovery and return home.  
In August 2004, Amelie Delagrange was found with serious head injuries at Twickenham Green. She was 22 years old and was visiting the UK from France as a student. She too was rushed to hospital but sadly she died from her injuries. It took less than 24 hours for Police to connect her murder with that of Marsha McDonnell who had died in similar circumstances 18 months earlier.  
In between these brutal murders and attacks Levi had kept himself busy carrying out a number of rapes of young women in the Surrey and West London areas.  
In November 2004 Levi was arrested on suspicion of the murder of Amelie and charged with three counts of rape. As new evidence came to light he was then charged with the murder of Marsha and the attempted murder of Kate as well as the abduction and false imprisonment of two further victims.  
He was found guilty of Marsha and Amelie's murders as well as the attempted murder of Kate and was sentenced to a whole life order meaning he cannot ever be released from prison. Despite Milly Dowler's death predating all of Levi's other convictions, her murder was only added to his list of killings in 2010 after new evidence came to light in the case. In 2016 Surrey Police announced that Levi had finally admitted to her abduction, rape and killing. Levi Bellfield later issued a statement denying he had ever confessed to any involvement in her death. 
Levi remains a suspect in a number of other rapes, murders and abductions dating back as far as 1980 –  one of which occurred before his first conviction when he was 13 years old.  
So Levi certainly had the history to match a crime as horrific as the attack on Lin, Josie and Megan. But when the prospect of his involvement was first raised in 2010 an ex-partner of Levi came forward to claim he had a solid alibi for the day and therefore he couldn't have been involved.  
Johanna Collings told a BBC documentary:  
"My daughter was born in '96 and that was the day of my birthday. He [Bellfield] never left my side, all day and all night, so there's absolutely no way he could have got from Twickenham, where I lived, or Windsor, where I kept my horses, to Kent, done what they say he did, and got back without me not knowing he was there. I can hand on my heart, I hate to say it, but I can say hand on my heart he didn't do it." 
In 2013 the claim of Levi Bellfield's involvement was further explored by criminologist David Wilson who covered the case in an episode of the Killers Behind Bars: Untold Story Series.  
Ultimately he determined that it was unlikely Levi was involved due to the differences between the ways in which the murders of Lin and Megan were carried out and the hallmarks of Levi's other known killings. Most of Levi's murders were carried out in urban London while the Russell's were murdered in rural Kent. And Levi's killings usually involved a sexual aspect whereas no evidence of such was found in the Russell's murders.  
David Wilson also explored the statements from Damien Daley who asserted that Michael Stone had confessed to the murders. He highlighted the innate unreliability of cell confessions given that the person who comes forward usually has something to gain from sharing the information. In many cases where a cell confession is used to secure a conviction, the tipster is given a reduction in sentence or improvement in conditions or some other such benefit. While it's not known if this was the case for Damien Daley it does bring into question how reliable the information is given two other inmates made similar claims and both were proven to be false.  
Ironically in 2017, a cellmate of Levi came forward to say Levi had confessed to the murders of Lin and Megan giving details that would only be known by the killers. Levi denied the claim and denied any involvement in their murders. The detective responsible for investigating Bellfield's known crimes also stated to the press: "Knowing Bellfield as I do, this could be him playing mind games". Remember Levi apparently made and retracted a confession for an earlier crime as well so it would be well within reason to believe he could do it again in the case of Lin and Megan.  
A subsequent review by investigators in 2022 is expected to determine that Levi Bellfield was not responsible for the murders of Lin and Megan Russell and the attempted murder of Josie.  
Shoelace Found:  
In 2021 Kent Police announced they had found the bootlace which was found at the scene of Lin and Megan's murders. Stone's defence team requested it is tested for DNA in the hopes that it would exonerate their client. The results of this analysis have not been released.  
Survivor: 
Josie required several surgeries after the attack which killed her mum and little sister. She had a titanium plate installed in her head to repair the gaping wound to her skull and she had to learn how to speak and eat again.  
As a teenager, Josie decided to pursue a career in the arts and in 2009 she began her degree in graphic design. She now works as a textile artist and is engaged to be married.  
"If I say I am thinking about the future all the time and think positive it doesn't mean I haven't forgotten about the past. 
"I do think about it and I think of the happy memories and things but I don't like thinking about it too much. 
"I know how life used to be, but I have to think positive and don't dwell about it." 
In the period after Lin's murder, Shaun began a relationship with a close friend, Primmy who was constant support as he came to terms with his grief and supported Josie through her recovery. At the time he stated  
"Primmy isn't as much a wearing-the-pants tough girl as Lin was, but I admire her in the same way that I admired Lin for her principles and her trueness to herself.  
"She looks gorgeous and she's warm and wise. And she's done everything to help us."  
Episode Credits: 
Host – Rhiannon Doe 
Voiceover – Kwesi 
Website layout & design – Fran Howard 
Research & writing – Sophie Wild 
References:  
https://en.wikipedia.org/wiki/Michael_Stone_(criminal) 
Levi Bellfield 
https://en.wikipedia.org/wiki/Levi_Bellfield 
http://www.michaelstone.co.uk/stone/autopsy.pdf 
https://www.walesonline.co.uk/news/wales-news/levi-bellfields-former-partner-believes-23006106 
Michael Stone  
https://www.ncbi.nlm.nih.gov/pmc/articles/PMC1440639/ 
https://www.crimeandinvestigation.co.uk/crime-files/lin-and-megan-russell-murder 
 https://www.thefreelibrary.com/SHAUN+RUSSELL%3A+I+LOVE+MY+WIFE%27S+BEST+FRIEND%3B+ON+HIS+LOVE+I%27ve+found…-a079100286