Episode 27 – Adam – The Torso In The Thames
At about 4 PM on September 21, 2001, 32-year-old Aidan Minter was walking his usual route back home over Tower Bridge in central London. It was Friday afternoon, and usually, the area would have been filled with people. But since the 9/11 attacks had taken place a little over a week prior, not everyone felt comfortable being around major landmarks, and Aidan was crossing the bridge alone.
While he was walking, Aidan looked at the River Thames and saw driftwood floating around—and then, something else. About 20 feet away, there was something that looked like a beer barrel but not quite. As Aidan got closer, he realised he was not looking at a piece of wood but the torso of a little boy.
The Metropolitan Police arrived at the scene soon after, and the torso was pulled from the river near London's Globe Theatre. The only piece of clothing the boy had on was a pair of bright orange shorts from Kids & Company. The subsequent autopsy concluded that the torso belonged to a black child between 5 and 7 years old. The boy's throat had been slit, and his head, arms and legs carefully removed with a sharp-bladed instrument most likely post-mortem. The pathologist Mark Heath concluded that the torso had been in the water for up to ten days and had been placed there within 24 hours after the boy's death. The Metropolitan Police, together with the help of oceanographers, determined that the likely location where the torso had entered the River Thames was somewhere between Chiswick in West London and the Thames Barrier in East London—giving an approximately 12-mile radius. The investigators gathered as much CCTV footage from this area as they could, but they were unable to find anything significant.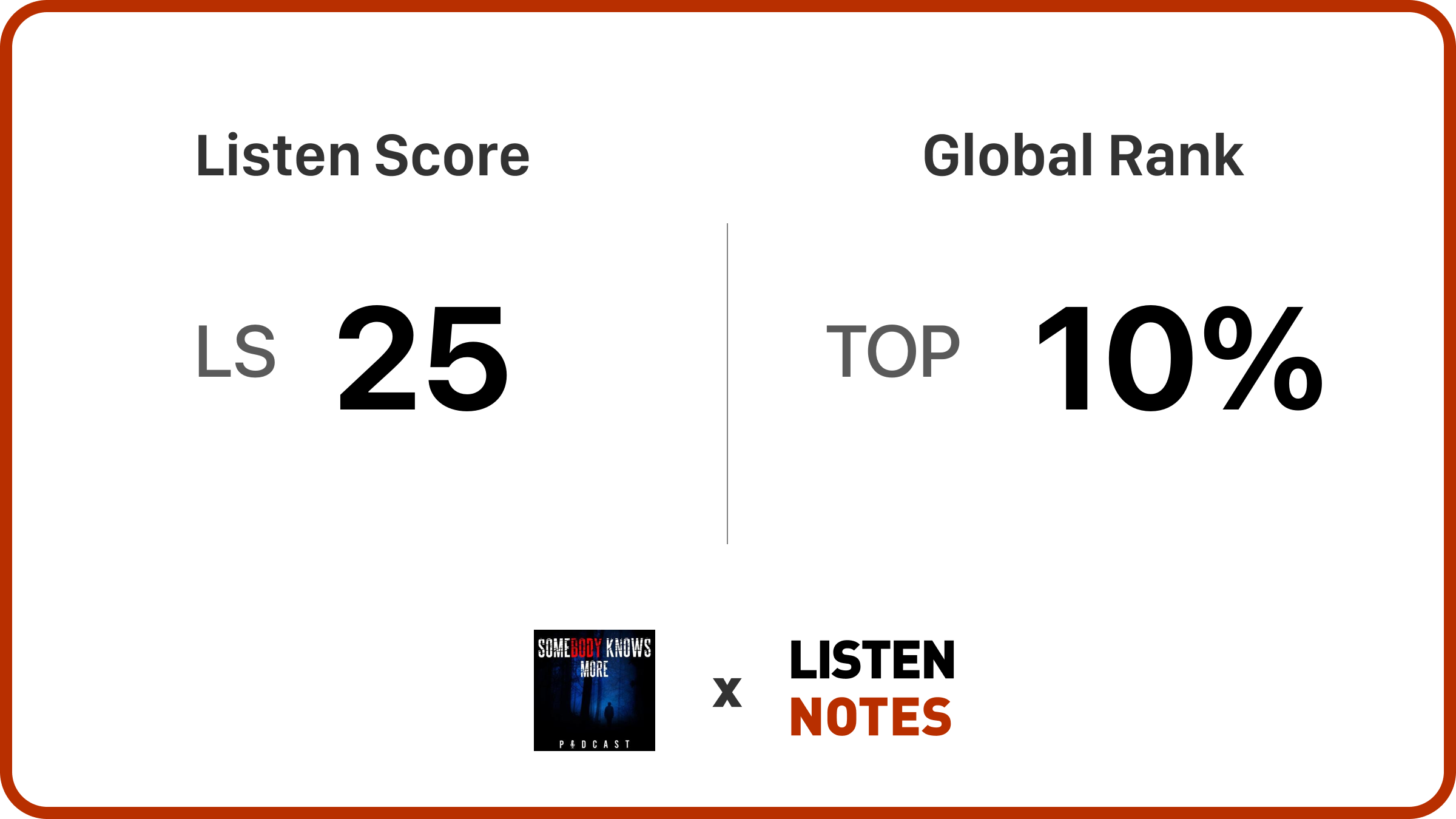 For more horrifying true crime stories, please click below:
The investigation into the death of the little boy was given the codename Operation Swalcliffe. As it was clear it would take time to find out the identity of the child, Commander Andy Baker informed the public that they had started calling the boy Adam. He added that the police and the whole community of London acted as the child's family now until his real family could be found. Unfortunately, when the police went through all the missing persons reports, they found no matches and even if there were some potential ones, DNA tests eventually ruled them out.
Meanwhile, more autopsy results came in. Mark Heath said that Adam's body had been completely drained of blood, but he had been healthy and well taken care of when he was still alive. However, Mark also found cough medicine in Adam's stomach and small intestine. Did that mean the boy had been having a sore throat or a cold just before his death and if somebody had cared enough to treat him, how had he ended up in River Thames without his head and limbs? Mark also found traces of some other substance, but it had to be sent off for further analysis. It was also determined that Adam's head and limbs had been cut off so precisely it had to be done by someone with knowledge of human anatomy—perhaps even a surgeon. 
Other than that, the only evidence the police had was the orange shorts.
Those shorts were traced back to a batch of 820 pairs that were made in China but had been sold at 320 Woolworth stores around Germany. Furthermore, this specific model of shorts had come to the shops only a few weeks before Adam's death. Following the lead outside the UK, the Metropolitan police eventually contacted their counterparts in the Netherlands, who shockingly informed the investigators there had been a similar case. The dismembered body of a young girl had been found on a beach in Nulde on August 27, 2001. Due to the mutilation and level of decomposition, it took months to identify the girl while the possible link to Adam's case was investigated. Eventually, thanks to a reconstruction of the girl's head based on the skull published in the media, several people recognized her as 4-year-old Rowena Rikkers. It was soon found out that Rowena's mother and stepfather had fled to Spain—they were then tracked down and later confessed to abuse and Rowena's murder. The stepfather was convicted of manslaughter and the mother for not intervening and reporting her daughter missing—but as you can guess, they did not have anything to do with Adam's death.
After the dead end, the investigators had to develop new theories. When the River Thames was then searched again, the investigators made a curious discovery. The item they found looked like some kind of shrine with seven half-burned candles wrapped in a white sheet. Written on that sheet and carved on the candles was the name Adekoya Jo Fola Adeoye. If the strange find was connected to the torso, could that be Adam's real name? Detective Inspector Will O'Reilly commented on the discovery by saying:
"We know with some certainty that the candles and the sheet form part of a ritualistic ceremony. We can't say if they are connected, but at the moment, we are linking them."
Adam's case was definitely unique, and a ritualistic perspective did not feel far-fetched at all. For sure, it was something that modern London had never seen, and the public was shocked to hear about the possibility of a young child being killed for ritualistic purposes, but still, it could have happened. However, as the Metropolitan Police continued to investigate the lead, they found out that the sheets and candles belonged to a Nigerian family living in London who had celebrated one of their members who survived 9/11 in New York—the name of that person was Adekoya Jo Fola Adeoye.
Still, even though it was proved that the candles had nothing to do with Adam, the police were not ready to give up the ritualistic murder-theory. Consulting the Investigative Psychology Unit of the South African Police Service, the UK investigators learned about 'Muti.' 
Muti is a South African term derived from the Zulu word for tree, umu thi, which means traditional medicine. The people, the Traditional healers who practice muti, are called Sangoma. Using different kinds of potions, these healers treat people and their issues with body, mind and spirit. Usually, the potions are made of plants and herbs, but in some more complex cases, animal parts are required. But even that does not always fix the problem or bring the desired effect. When that happens, those who have money and a strong enough need for muti to work, go to Sangomas who are willing to use the most powerful ingredient there is for their potions—human body parts.
According to the belief system, each person is born with a certain amount of luck, and as they get older, that luck is used—some run out of it faster than others. For that reason, it is believed that young children are the "luckiest ones," and their bodies hold the most power. This is where the muti murders of children come in. Unfortunately, those Sangomas who believe in human muti, may take the body parts from the victims while they are still alive because their screams make the muti more powerful. This kind of practice can sound like it has to be something only a small group of people does, and it is true that many of those living in South Africa condemn human muti completely and do not want to have anything to do with it—but statistics show that as many as 1 in 5 people in the rural areas of South Africa has first-hand experience with muti which includes human body parts. It is unfortunately common, but not necessarily what happened to Adam.
The Investigative Psychology Unit told the Metropolitan Police that they did not believe Adam's death was a result of a muti murder. Their opinion was based on the fact that Adam's internal organs and his genitals had not been removed—genitals especially are considered very powerful and a source of good luck, so Sangoma would have definitely harvested them. Still, feeling that Adam had died in some sort of ritualistic sacrifice, the police contacted a local Sangoma named Credo Mutwa to ask his personal opinion. According to Credo, Adam was indeed not a victim of muti murder, but his death had been a result of a type of human sacrifice common in West Africa among Yoruba people—one of the three largest ethnic groups of Nigeria. Credo also told the officers that the bright colour of Adam's shorts was significant and linked with resurrection in that culture. However, Credo's credibility was later questioned as he was widely considered a conman and a fraud in South Africa.
Nevertheless, after the Met police returned to London, they invited Dr Hendrik Scholtz from South Africa to perform a second autopsy on Adam. In his conclusion, Dr Scholtz said:
"It is my opinion that the nature of the discovery of the body, features of the external examination including the nature of the wounds, clothing and mechanism of death are consistent with those of a ritual homicide as practised in Africa." 
In addition, Dr Scholtz believed Adam had been beheaded whilst still alive so that his screams strengthened the power of muti. But as the pattern had already shown, other experts then concluded that Adam had been sacrificed, but not for muti. As the opinions went back and forth, the Met police again travelled to South Africa and requested help from former South African President Nelson Mandela. But, despite a widespread appeal, no new information emerged.
New Developments
Then, around July 2002, a forensic geologist at the Royal Holloway in London, Kenneth Pye, performed isotope analysis on Adam's bones—according to the results, the boy was not born in the UK. Instead, it was confirmed that Adam was likely from West Africa, more specifically from somewhere between Kano and Jos, the highlands of Cameroon or Yoruba. Further carbon level analysis concluded that Adam had been in the UK for less than six months.
While the experts continued their tests, the police received a major lead. Social services in Glasgow in 2002 alerted the authorities of a Nigerian woman named Joyce Osagiede. Apparently, the social workers had found suspicious items from Joyce's home, including a jar filled with chicken feathers—and when her two young children were taken from her, Joyce said she needed them back soon for ritualistic purposes.
Interestingly, during the police interviews, Joyce revealed she had lived in Germany with her estranged husband until mid-2001. That is where Adam's shorts were from. Joyce also told the officers that her husband was actually the head of a cult named "The Black Coat Eyes of the Devil Guru Maharaj"—further claiming this man was responsible for the deaths of at least 10 children. However, Joyce denied she knew Adam and DNA tests eventually proved the two were not related. So, despite the promising lead, the investigation again hit a dead end.
Another startling conclusion came in October 2003, when samples of material found in Adam's gut were tested. Experts found small amounts of the Calabar bean—known as the Doomsday plant. This plant is traditionally used in witchcraft ceremonies in West Africa and causes paralysis while the victim still feels pain. Another discovery was round-up seeds from the Datura plant that acts as a sedative and can cause hallucinations. The mixture that was given to Adam shortly before his death would have left him helpless but aware of what was happening—further strengthening the theory of ritualistic sacrifice.
Years later, in 2011, after her deportation to Nigeria, Joyce Osagiede spoke with a British journalist and claimed Adam's real name was Ikpomwosa and that she had brought him from Germany to the UK and handed him over to a man called Bawa. But considering Joyce was suffering from mental health issues, and her story again changed a couple of years later, her statements were not the most reliable. Furthermore, the police did not find any concrete evidence to support Joyce's claims. Still, Joyce went on to identify 'Bawa' from a photograph—this man happened to be Kinglsey Ojo, a police informant who had conducted rituals for fellow inmates during his time in prison. Kinglsey had been part of a criminal network whose operations included things such as sex trades, people smuggling, benefit fraud and domestic slaves. In 2005, he had been released from prison after he offered to help with the investigation—Kinglsey ended up accusing Joyce of Adam's murder and even claimed he had a recording of her confession. In the end, Kinglsey proved useless to the police, and he was deported back to Nigeria in 2008.
And that brings us to today. Adam was eventually laid to rest in an unmarked grave in a London cemetery, and we still do not know his real name. Adam's limbs and his head have never been found, and since 2013, there has not been significant progress in the case. On September 21, 2021, exactly twenty years after the discovery of his body, the Met Police launched a fresh appeal to find Adam's killer and give him his identity back. But unless someone comes forward and reveals who this boy was, we might never know the real story of Adam.
Episode Credits: 
Host – Rhiannon Doe 
Voiceover – Kwesi 
Website layout & design – Fran Howard 
NEWS ARTICLES & RESOURCES
Torso murder inquiry moves to Nigeria
Jail for torso case people smuggler
Voodoo and human sacrifice: The haunting story of how Adam, the Torso in the Thames boy, was finally identified
Torso of African boy detectives believe was killed in a ritual sacrifice before being tossed into the Thames is 'identified' by key witness
The torso in the Thames: A 20-year mystery
Fresh appeal to find torso in the Thames killer
ADAM: THE BOY WHOSE TORSO WAS FOUND IN THE THAMES
Dark mystery of boy's torso pulled from Thames after being cut up in 'ritual murder'