Episode 23 – The Murder of Lawrence Haggart
Lawrence Haggart was a popular and talented young man who lived in a two-story semi-detached house on Glenbervie Drive with his mother and two brothers. The boys' parents, Janet and Larry, had separated a few years earlier, but Lawrence and his brothers remained close with their father, who lived just about 10 minutes away in Dunipace.
It was from his father that Lawrence got his passion and skills for football. Larry was not just an avid Celtic supporter, but back in the day, he had played for the semi-professional football club called Alloa Athletics. So, Larry knew first-hand what it was like to pursue your dreams in the field and always supported his son's ambitions. From the very beginning, friends and family were sure Lawrence, with his set of talents, was destined for great things and had a future as a professional football player. 
In 1995, Lawrence took a huge step closer to that dream come true when he signed schoolboy forms for Celtic Football Club, which plays in the top division of the Scottish Professional Football League. The signing was an incredible moment for the teenager, who had been a Celtic fan his entire life, and his great uncle Neilly Mochan had played in the team for seven years between 1953 and 1960. In fact, Lawrence showed such talent it was expected he would sign professional forms with Celtic in December 1996 and was selected for Scotland's International under 15 squad in March. Still, Lawrence had a backup plan just in case his football career did not work out. If that were to happen, Lawrence wanted to become a physical education teacher and share his passion for sports that way. At the age of 15, Lawrence Haggart already had his life figured out—just for all his hopes and aspirations to be brutally ended in a senseless crime.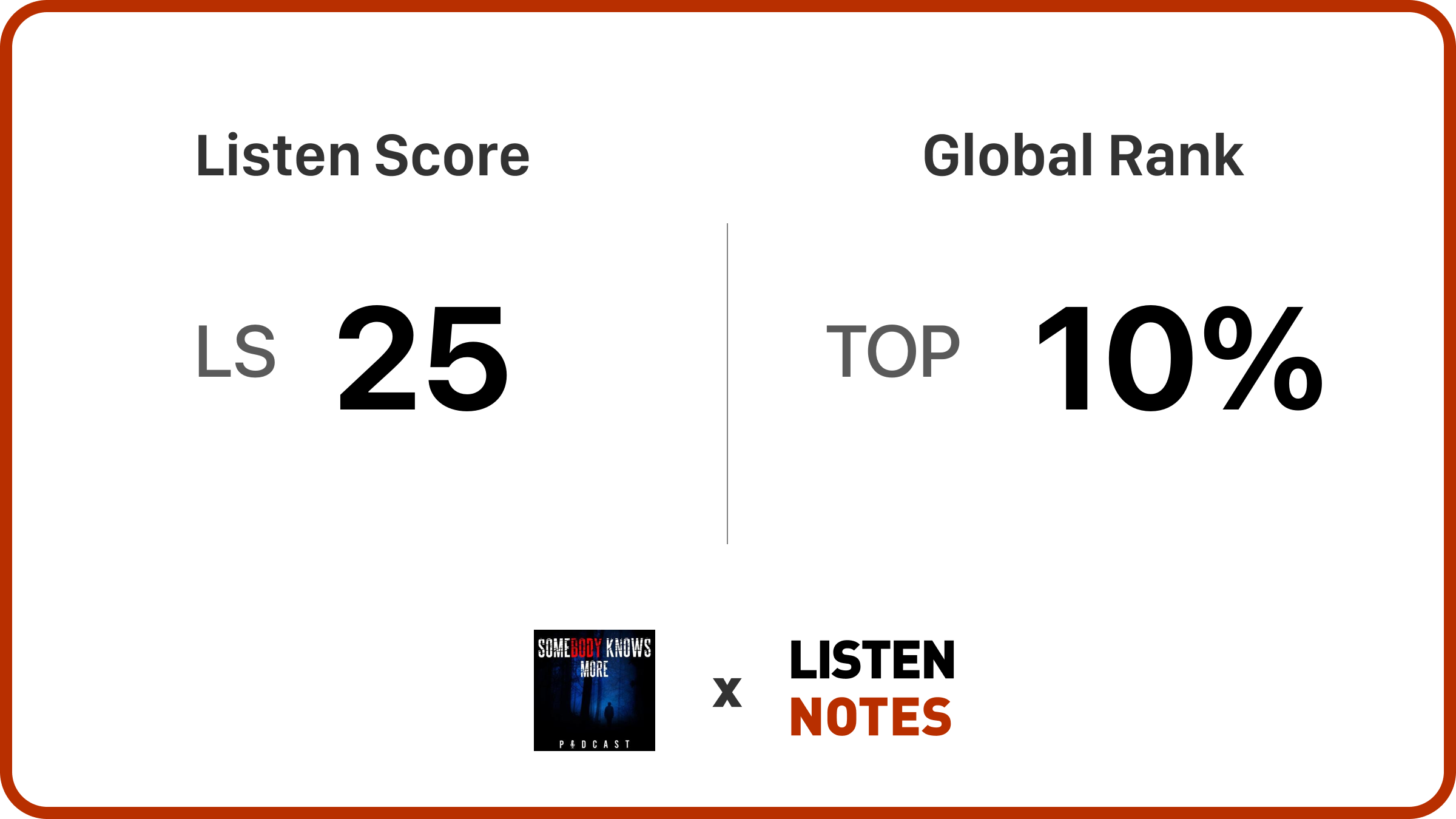 For more horrifying true crime stories, please click below:
The Attack
On the evening of March 16, 1996, Lawrence's brother, 17-year-old John, was getting ready for bed at their mother's house in Larbert while Janet was out at a birthday party. It was a rare occasion as a single mother, Janet had almost forgotten how to socialize. But considering her oldest was already 17, she felt comfortable leaving the boys under John's supervision.
Lawrence returned to the family home at about 10:30 PM after his night out at Ziggy's and his younger brother, 12-year-old Dennis, a bit later. The 15-year-old sat down in the living room to read a newspaper and spoke with both Dennis and John before they went to sleep. John later said he heard Dennis going downstairs again at some point, doing something in the kitchen and Lawrence talking to him before the house got quiet again.
Eventually, John fell asleep but only for a couple of hours. At about 1:20 AM, he woke up to a worrying smell, as if something was burning. When John opened his eyes, he saw smoke slowly filling his room. Immediately, John rushed downstairs to see where the smoke was coming from—nothing could have prepared him for the scene he was about to encounter in the living room.
There, in the middle of the floor, lay Lawrence, unconscious and his head bruised and bleeding. The 15-year-old was not moving, but John was able to hear his brother's laboured breaths over the sound of the fire cracking at Lawrence's feet. It was clear something had been purposely piled there and set alight. John did his best to pull Lawrence as far as he could from the fire before dousing the flames on his brother's legs. Afterwards, John noticed the front door of the house was wide open, but the street was empty—whoever had attacked Lawrence was already gone. John then ran upstairs to check on Dennis, who shared a room with Lawrence. The 12-year-old's room was also full of smoke, but the boy was unharmed.
Just when Dennis followed his big brother downstairs, Janet returned home to find one of her boys severely injured. While the distressed mother desperately cried for her son, John entered the bathroom to call 999.
It only took the police and paramedics a few minutes to arrive at the scene, and Lawrence was rushed to the hospital, where emergency surgery was performed in an effort to save his life. Meanwhile, the Haggart home was investigated as the authorities tried to make sense of what had happened to the teenager. It was determined that the fire at Lawrence's feet had been ignited in a pile of clothes, and another fire had spread from the couch nearby where the teenager's duvet was found. The investigators did not find traces of any accelerant but believed both fires were deliberately ignited using a lighter—likely with the purpose of destroying the crime scene and the evidence. Curiously, the signs of forced entry were found, meaning Lawrence had opened the door for his assailant, or they had gained access to the home in another way without leaving evidence behind. The police also failed to locate the weapon that was used in the attack. 
Whatever the perpetrator had used, it had caused devastating injuries to Lawrence's head, including serious skull fractures. After the surgery, the teenager was put on life support while everybody hoped that the promising football star would pull through. Both Larry and Janet remained by Lawrence's side that night and the following day, waiting for a miracle. But unfortunately, later that Sunday, March 17, the teenager's parents were informed their son was not going to survive his injuries. And so, after the priest's visit, Lawrence Haggart was taken off life support, and he passed away peacefully.
Investigation
Lawrence's death shocked the whole community and his fellow team members. Celtic manager Tommy Burns, who had signed Lawrence, expressed his condolences on behalf of the whole club to the teenager's parents. It was difficult to comprehend how a promising young man's life had been cut short in such a sudden and brutal way. As if this week of 1996 had not been horrifying enough for the people of Scotland—just a few days earlier, on March 13, Thomas Hamilton walked into Dunblane Primary School and killed 16 pupils and one teacher before turning the gun on himself. Lawrence's death's close proximity to the Dunblane massacre meant that a much smaller force was going to handle the investigation. Still, the police did everything they could to locate the person responsible for the senseless crime.
The post-mortem could not determine the exact number of times Lawrence had been hit during the attack due to the surgery he underwent. But basically, the teenager's injuries were consistent with victims who had gone through a windshield in a car crash. In addition, Lawrence had suffered severe burns on his feet and legs, and oddly, the killer had cut the number 110 on the teenager's shoulder. The same number was found on Lawrence's palms but written with ink.
Based on the fact that the teenager's body lacked any signs of defensive injuries, the investigators believed he had been taken by surprise and never saw the attack coming.
Next, the investigators tracked down Lawrence's final steps leading up to the murder. It was confirmed that the teenager had gone out with friends to Ziggy's, which was an underage nightclub in Denny. A neighbour had seen Lawrence leaving home, wearing a white t-shirt, a dark blue and white striped top, a cream bomber jacket, cream-coloured jeans, and brown boots. After spending time with his friends, Lawrence headed back home just before 10—even knowing his mother was not going to be home, the 15-year-old never broke his curfew. Lawrence shared a taxi with a friend until Bonnie Bridge, when the friend got out, and Lawrence continued the journey alone. Apparently, the taxi left the teenager in the village of Camelon, which meant Lawrence still had to walk for another two miles. He entered the family home at about 10:30, spoke with his brothers and picked up his duvet from his room before getting comfortable in the living room. A few hours later, Lawrence Haggart was dead.
The police struggled to come up with a motive for the brutal murder. Some suggested Lawrence's death had something to do with his signing with Celtic and anti-Catholic prejudice, but the theory was quickly dismissed. Another possibility was that the murder had been sexually motivated—after all, Lawrence had been found wearing only his underwear while his other clothes were burning at his feet. In fact, a known 33-year-old paedophile was questioned by the police within 24 hours of the attack but was let go after he provided an uncorroborated alibi. 
At this point, Central Scotland Police began to wonder, what if Lawrence had indeed been killed because of his success on the football field? There had not been signs of forced entry at the crime scene, so it could be that the murderer was inside the house all the time. And so, Lawrence's 12-year-old brother Dennis was brought in for questioning.
Dennis obviously denied having anything to do with his brother's death, saying he was proud of Lawrence's achievements. Still, there was a reason why the police were suspicious. John told the detectives that on the night of the murder, Dennis had woken up surprisingly easy compared to normal, and he had had a disagreement with Lawrence just hours before the attacks. Dennis had returned home later than he should have that night, and after arguing with John, the 12-year-old continued to row with Lawrence. That is why the 15-year-old likely went and retrieved his duvet from their shared bedroom and stayed in the living room.
The police kept hounding both Dennis and John for months—even going as far as telling the boys' father they had enough evidence to prove the 12-year-old was linked to his brother's murder. The detectives wanted Larry to speak with Dennis and dig a confession out of his son, but he refused. Eventually, Larry grew so frustrated with the police and their ineptitude in solving the case that he planned to hire a private investigator to finally uncover the truth about what happened to Lawrence. But the thing is, the police had already had Lawrence's killer in their hands—but they had let him go.
Brian
Finally, as the lead investigator of the case was changed, the police understood that Lawrence's murder had been way too brutal to be committed by his own brothers. But there had been another suspect, a known paedophile named Brian Beattie, that the officers had interviewed within 24 hours of the attack. Brian had a long list of convictions for assaulting young males—including one incident in 1984, during which he had broken into a house and set it on fire. Sounded awfully familiar.
So, after Detective Superintendent Joe Holden took over the case 18 months after the murder, he moved the focus back to Brian. As unbelievable as it sounds, for some reason, Brian's initial alibi was never confirmed, and he was not pursued further after he was questioned for the first time. Now, Brian was tracked down and brought in for a number of interviews—both on and off tape. And this time, he confessed.
The investigators had found pornographic videotapes from Brian's home that included fantasy scenarios in which young men were kidnapped and used as sexual slaves. When questioned about the findings and if he had anything to do with Lawrence's death, Brian first began to cry and denied any involvement. However, during another interview, after the detectives promised his words were not recorded, Brian's story changed.
Brian told the police that on March 16, he had been in the neighbourhood where Lawrence Haggart lived and, at one point, simply entered the boy's home through the open door that he claimed was unlocked. Brian had then found Lawrence in the living room—he said the teenager got up after seeing him and said something, but he could not recall what. Without answering, Brian then hit Lawrence again and again until the teenager did not move anymore. Brian claimed that he did not remember what he used to hit Lawrence but was quite sure he did not bring a weapon with him and did not use his hands, and they had no marks on them the following day. Oddly, Brian did not mention at all the number 110 cut on Lawrence's skin and written on his palms.
After the senseless attack, Brian ran back to his caravan that was located nearby the Haggart family home and quickly fell asleep.
Brian was unable to give any clear motive for the killing but said he had been distraught because of the Dunblane Massacre. Brian continued by saying he felt guilty reading about Dennis and John being suspects in the case and wanted to let the family know he was sorry. Still, despite his confession and claims of remorse, Brian refused to sign the written confession.
Nevertheless, on November 7, 1997, Brian was charged with the murder of Lawrence Haggart. He pleaded not guilty, but the jury did not agree with his defence's version of the events, again blaming Dennis for his brother's death. In May 1998, Brian Beattie was found guilty after a trial at the High Court in Edinburgh and sentenced to a minimum of 15 years in prison.
However, Lawrence Haggart's case did not exactly end here. In 2005, police records revealed there had been another potential suspect—Celtic youth football coach and paedophile Jim McCafferty. After the child abuse allegations and accusations of his involvement in Lawrence's death became public, Jim resigned from his position and fled to Ireland. It was then revealed he was a regular visitor to the Haggart home and had phoned the house on the day of the murder. What are the chances of Lawrence being in contact with two paedophiles on the same day? And furthermore, how did Brian choose the boy's house in the first place?
Unfortunately, as the case is considered closed and Jim McCafferty has never been officially charged for the abuse accusations, we might never get the answers.
Episode Credits: 
Host – Rhiannon Doe 
Voiceover – Kwesi 
Website layout & design – Fran Howard 
NEWS ARTICLES & RESOURCES
BRIAN BEATTIE v. HER MAJESTY'S ADVOCATE
When the body of Lawrence Haggart was found brutally assaulted and set alight in his own home, it was his brother who wrongly became chief suspect for the horrific murder
Events kick off to remember footballer Lawrence Haggart
Celtic starlet's killer could be free within months
The Murder of Lawrence Haggart, 1996
Sunday Mail News Special: COPS FRAME SHAME; Secret police report slams murder squad officers who tried to fit up 12-year-old for the death of his brother.
Judge missed chance to jail killer Beattie 14 years ago.
We got it wrong, police tell family
Paedo uncle killed Celtic kid and stole my childhood
Timeline of kitman Jim McCafferty's decades of terror
Former Irish youth footballer reveals how sickening sex abuse by Jim McCafferty ruined his life
Kitman Jim McCafferty's sordid sex abuse allegations go back 20 years