Episode 21 – The Killing of Ben Kinsella
Some of you may know Brooke Kinsella from her role as Kelly Taylor in the series EastEnders. The show has run since 1985 and is, with more than 6,500 episodes, one of the most watched soap operas in the UK. However, since 2008, Brooke has become known for a totally different kind of work, which began after a family tragedy.
When Brooke was just four years old, his biological father left the family, and she was raised by her mother, Debbie, and stepfather George, who Brooke has called her "real dad." George and Debbie eventually had Brooke's half-brother, Ben, on October 27, 1991.
Ben grew up to be a young man full of life. He was described by his friends as a caring and funny person who was "the life and soul of his class" at Holloway school, a specialist sports college in Islington. Ben was a gifted, straight A student and showed talent in art with his creative mind. Just like his older sister, Ben also got involved in acting and appeared in ITV's police drama The Bill. But on his MySpace page, Ben wrote that Creative/Art was his real passion, and he described himself as a "graphic designer to be." Apparently, the teenager had dreamed about playing football more seriously but had given up when he started to break bones. In addition, in on video clip, Ben characterized himself by saying:
"Down to earth, easy going, get on with just about everyone. I'm a nice guy, not flash/backstabber."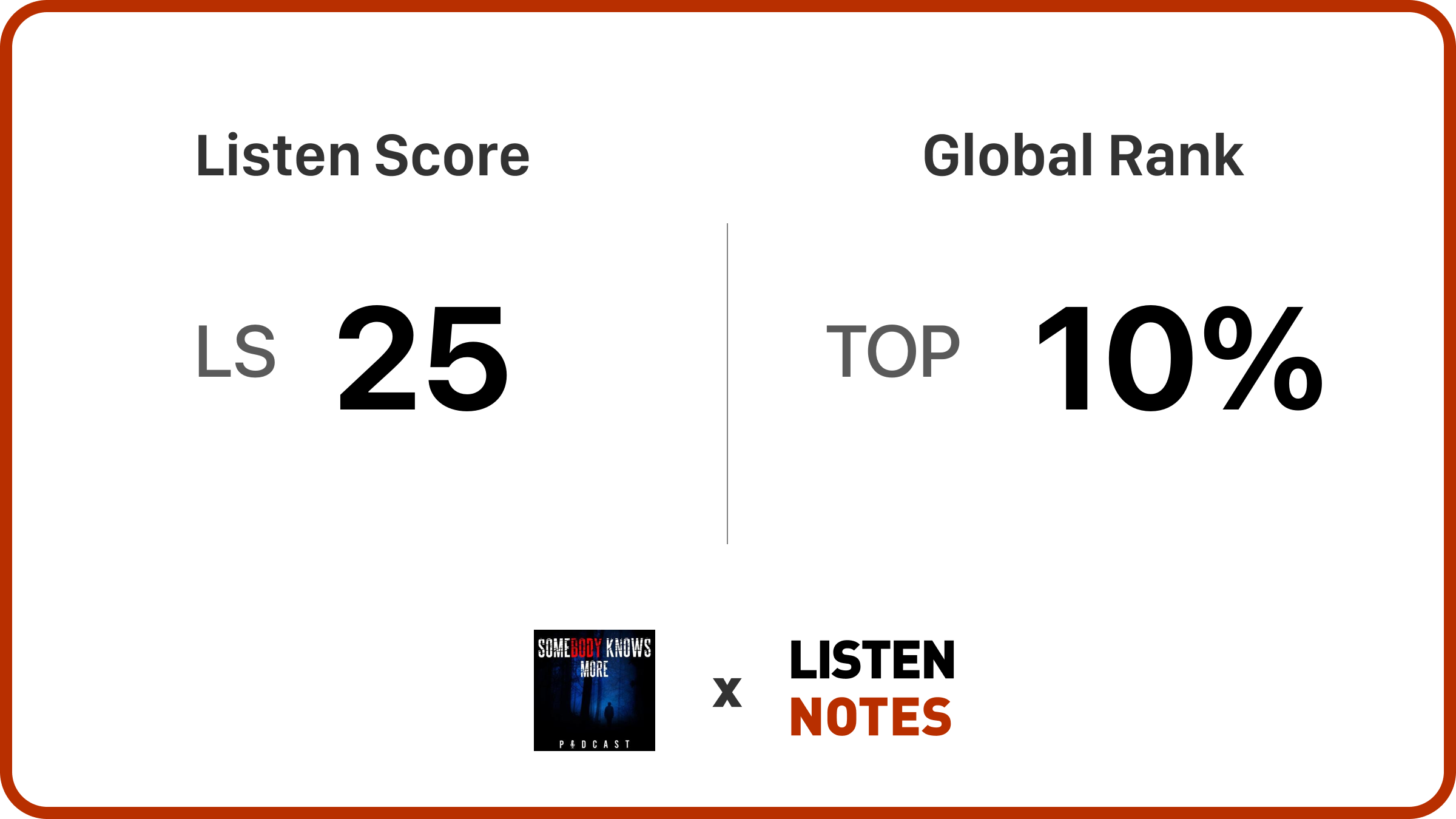 For more horrifying true crime stories, please click below:
Overall, at the age of 16, Ben Kinsella was a decent young man with high expectations in life. He had the potential to be and do whatever he wanted—and yet, Ben never got to live that life. Between 2006 and 2008, 539 people were murdered with knives across England and Wales, youth violence hitting its peak in 2008. In London alone, 28 young people were stabbed to death—six of them within a 24h period in July. 
Earlier that year, Ben Kinsella was threatened with a knife whilst working at Zebedee's Cafe in Islington. The incident and the worrying numbers in statistics made the teenager increasingly worried about the trend of violence on the streets. And so, as a part of his English GCSE coursework, Ben wrote a letter to Prime Minister Gordon Brown, urging him to stamp out knife crime. In the lengthy letter, which started:
"Youth violence hits deadly peak. When will it stop?"
Ben detailed possible solutions for the problem, suggesting curfews, youth clubs and parenting classes. Ben did not mince his words while accusing the Prime Minister of doing nothing while violence was becoming "part of our culture." He wrote:
"Problems like this will continue to grow unless change starts to happen," Society needs to see a difference before it's too late."
Ben especially highlighted the issue caused by the lack of respect and trust between the parents and children. The teenager felt because of the nonexistent parent-child relationship skills, the parents were unable to keep their children out of the streets. Ben added that it would be better to come up with other things for the youth to spend their time with so they would not be "sitting around looking for fights with innocent bystanders." The teenager believed that with the right tools, the community would see a staggering change in a short space of time. Ben ended the letter by writing:
"Let's not think about what it will lead to in the future. Let's think about how we can change this now."
Sadly, the change Ben was hoping to achieve did not come soon enough to save him.
On June 29, 2008, Ben and his friends were out celebrating the end of the GCSE exams at Shillibeers Brasserie Bar on North Road, London. While the teenagers were actually too young to be in a pub, their parents had given them permission to have fun for the occasion as long as they did not drink and kept in contact throughout the night. And that's what the boys did. Ben and his friends were having a great time, relaxing and laughing and making plans for the summer. It was a perfect evening—until a fight broke out.
It all started from a simple yet risky question:
"What are you looking at?"
Apparently, a man named Osman Ozdemir, who was sitting at a table in the courtyard, had looked in the direction of a 17-year-old boy called Alfie. In a blink of an eye, the two were almost at each other's throats, and bouncers had to separate the two groups where Osman and Alfie belonged. As the teenager and his friend were escorted into the main bar, Osman's friend, 18-year-old Jade Braithwaite, was seen pointing at his waistband, indicating he had a knife. One witness later recalled Jade shouting:
"Tell your boy if he wants trouble, I've got my tool on me and it will open you up." 
The situation calmed down for a moment after the two groups were separated, but as the closing time at 2 AM approached, the argument resumed. While the fight escalated, Ben and his friends exited the pub and headed towards the main road. Behind them, Osman and Jade were glassed and chased down the street by a crowd of teenagers.
Shortly after, when Jade was alone, he called his friend, 20-year-old Michael Alleyne and asked for his help to deal with "a bit of beef." Michael, who lived less than a minute away, and another friend, 19-year-old Juress Kika, met Jade and began to follow the first group of teenagers they saw. That group happened to be Ben Kinsella and his friends, who had had nothing to do with the confrontation. The boys soon noticed they were followed, and even though they tried to remain calm and not to run, Ben's friends eventually fled, fearing what the three men were planning to do to them. Ben, however, did not. He knew he had done nothing wrong, and so he chose to only cross the road to distance himself instead of running away. Unfortunately, Jade, Michael and Juress were out to make someone pay for the earlier disrespect—no matter who it was. The road cornered Ben between two white vans while the 16-year-old pleaded:
"What are you coming over to me for? I haven't done anything."
What happened next only took 5 seconds. During that time, Ben Kinsella was stabbed 11 times in his chest, back, shoulder and heart. The knife was pushed into the teenager's body with such force that one of his ribs was cracked. Ben's lung collapsed, his pulmonary artery was punctured, and one of the wounds pierced the top of his heart—and still, the teenager got up and emerged behind the van, calling for his friends before collapsing. 
Ben Kinsella continued to fight for his life in the hospital but eventually died due to blood loss at 7:24 AM on June 29, 2008. He was the 17th teenager to be killed in London that year.
Thanks to the many witnesses, the police immediately had the name of the suspects and a possible location of Michael and Juress. The two men had been seen entering Michael's father's apartment, but by the time the authorities raided the place, Michael and Juress had fled elsewhere. They were eventually apprehended in Chadwell Health while trying to escape through the rooftops of Michael's cousin's flat.
Meanwhile, the ringleader Jade handed himself in to the police almost immediately—although he initially claimed he did not know either Michael or Juress. Later, Jade's story changed, and he claimed he had witnessed Michael stabbing Ben Kinsella but had not used a knife himself. It is true that Ben's blood was found only on Michael's jeans and Juress' belt, and there was no forensic evidence linking Jade to the crime. But on the other hand, the investigators had also discovered some of Jade's clothes which had been washed in bleach. The murder weapon or weapons were never found, but the police did not need those to prove the trio's guilt.
During the investigation, the police recorded a conversation between the three while they were sitting in the back of a police van. On the tape, Jade can be heard trying to tribe the others to say he was not present at the time of the murder. Furthermore, Jade mentioned that a member of the underworld gang that once ruled north London, the Adams family, had pledged to hunt down Ben's killers—so the three were now "marked men." Juress also said that he wanted to get a teardrop tattoo, straight up suggesting he had just committed a murder. In addition, Michael can be heard on tape assuring his friends that evidence linking them to the crime had been disposed of.
As if that was not enough, Michael also sent a letter to his cousin Kellie, who had told the police the men had confessed to killing Ben to her. In the letter that began with the words "To Slag aka snitch," Michael threatened Kellie, basically saying if they went to jail, she would get hurt.
Michael, Jade and Juress all pleaded not guilty on October 13, 2008. The 7-week trial began six months later at the Old Bailey, during which Jade claimed Ben had thrown a punch at him. In reality, the 16-year-old had died in a completely unprovoked attack while trying to exit the situation calmly—absolutely nothing justified the 11 stab wounds in Ben's body.
On June 11, 2009, the jury returned with a unanimous verdict of guilty and the following day, Judge Brian Barker QC sentenced Jade Braithwaite, Michael Alleyne and Juress Kika each to life imprisonment with a minimum term of 19 years. 
Needless to say, after the shocking loss of the brilliant teenager, Ben's family began campaigning against knife crime and fighting for stronger sentences. In 2008 just after Ben's murder, Brooke Kinsella, and her family, in addition to hundreds of others, marched to protest against London's knife and gun crime.
A year later, on June 16, 2009, a 50-minute documentary entitled My Brother Ben: Brooke Kinsella's Story was aired on BBC One. The documentary followed Brooke's journey of learning about the root causes of knife crime and introduced different methods used to rehabilitate young offenders. In addition, Brooke wrote a book about her experience, and the family launched a website and fund in Ben's memory. The Ben Kinsella Trust educates young people on the dangers of knife crime through workshops meant to change people's attitudes and debunk the myth that carrying a knife will protect you.
In 2010, Ben's family's efforts were awarded when Justice Secretary Jack Straw announced the so-called "Ben's Law", which affected the sentences for the murders committed with a knife. The minimum term rose from 15 to 25 years—Ben's father said he hopes the change makes people think before they decide to carry a knife.
In February 2011, the Kinsella trust funded an anti-knife campaign in Birmingham's New Street Station. Throughout the two-day campaign, a play was performed to the public to raise awareness of the effects of knife crime. Brooke Kinsella was awarded an MBE by Prince Charles for her campaign efforts in December 2011. Since then, Brooke has continued her work, the same work Ben himself started just weeks before his death. 
While Brooke and her family were met with unimaginable tragedy, they were also given a miracle very recently. On June 29, 2022, exactly 14 years since Ben was murdered, Brooke and her husband, Simon Boardley, welcomed a baby boy to the world. Brooke later shared a picture of their baby on Instagram with a heartwarming message:
'Ben Ross Boardley 29/06/22.
A perfect miracle given to us on a day when so much was taken away.
'Named after the very best of men. He will do them so proud, I know it already.'
Episode Credits: 
Host – Rhiannon Doe 
Voiceover – Kwesi 
Website layout & design – Fran Howard 
NEWS ARTICLES & RESOURCES
'EastEnders' star Brooke Kinsella welcomes baby boy on anniversary of brother's murder
Ex-EastEnder Brooke Kinsella blasts MPs with 6 knifed to death in a week in London
Brooke Kinsella: Why I helped EastEnders on knife crime story
Brooke Kinsella: '10 years on from Ben's murder, knife crime in Islington is even worse'
Former EastEnders actress Brooke Kinsella opens new anti-knife crime centre
London crime: Former EastEnders actress Brooke Kinsella reveals her heartbreak at knife epidemic 10 years on from her brother's death
Tackling knife crime together – a review of local anti-knife crime projects
Kinsella killers jailed for life
Ex-EastEnder Brooke Kinsella backs Tories on crime
How Ben Kinsella's murder brought crime elders up against the young killers
Ben Kinsella murder trial told of youth's knife threat
Ben Kinsella stabbing: TV star Linda Robson tells how her son 'cradled' dying schoolboy
Ben Kinsella murder: killer Michael Alleyne under supervision at time of attack
Staggering but still upright, this is Ben Kinsella seconds after he had been stabbed 11 times, including in the heart.
Ben Kinsella, brother of EastEnders actress Brooke Kinsella, is murdered
Ben Kinsella letter urged Gordon Brown to stamp out knife crime
Tributes pour in for murdered teen Ben Kinsella
Ben Kinsella killers sentenced to life
Logan Mwangi's mother sent 'nasty' text to his father before murdering son