Episode 20 – The Murder of Logan Mwangi
Logan Mwangi was a happy little schoolboy with a cheeky grin, brown curly hair, and kind eyes. Those who knew Logan during the first years of his life described him as a cheerful, chatty, polite, kind and caring—that kind child that could have grown up to be an amazing young man. But as the time passed, the boy's joyful smile began to disappear before it was lost forever in a senseless and unimaginable brutal crime.
Born on March 15, 2016, in Bridgend, Wales, Logan was a son of a bookmaker of Kenyan heritage, Benjamin Mwangi and phone shop manager Angharad Williamson. The two had tried to build a life together in their hometown of Essex but eventually split up shortly after their son's birth. Angharad and Logan returned to Bridgend, where the boy's grandmother, Clare Williamson, also lived while Benjamin remained in Essex. As far as we know, Logan's father would have wanted to be more in his son's life, who he described as the "cutest little boy", but Angharad prevented Benjamin from seeing him. According to Clare, her daughter had a tendency to be melodramatic, overemotional and easily angered. In addition, Logan's primary school teacher Jane Prelogauskas described Angharad as "generally volatile" and overprotective towards her son "to the point she wouldn't expose him to anything." Angharad herself said she desperately wanted a little fairytale family—when in reality, every step she took brought Logan closer to a living nightmare.
Following the breakup with her son's father, Angharad married a former soldier named Jordan Hunt in August 2017. The violent relationship did not last longer than a couple of years and ended after Jordan was convicted of domestic abuse. Shortly after, Angharad moved into a two-bedroom ground-floor flat in the village of Sarn before meeting John Cole at a pub in Bridgend in the Spring of 2019.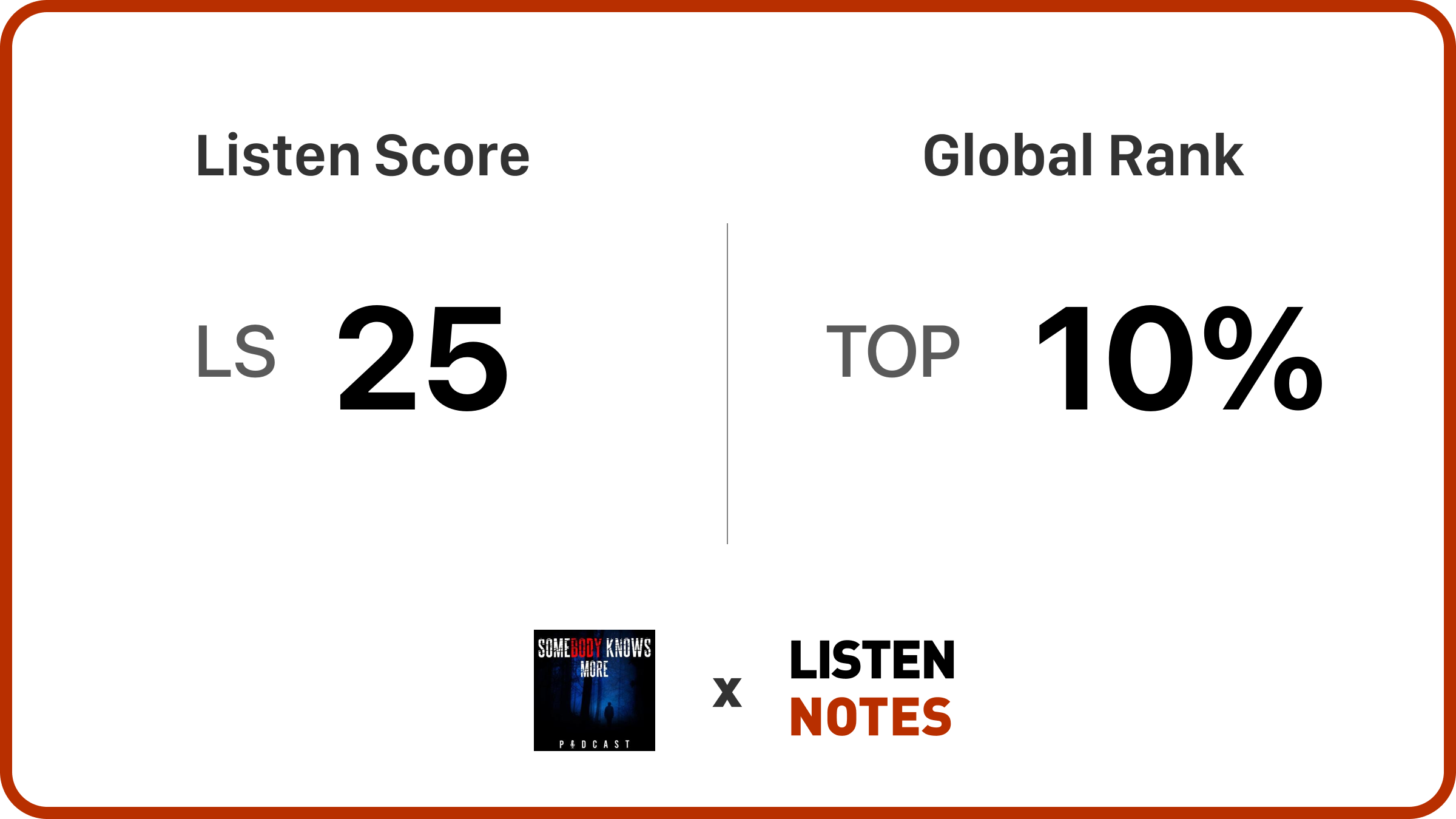 For more horrifying true crime stories, please click below:
John was from Warwickshire, a former member of the National Front, and a known racist. He had been constantly in trouble with the police in his youth, and by the age of forty, John had collected a long list of convictions, including burglary, possessing a blade in public, and assaults on former partners and a child. So not exactly a number one option for a stepfather for a little boy—but according to Angharad, she and John connected immediately, despite the fact that he was in a relationship with someone else at the time.
After Angharad then found out she was pregnant, she and John began living together, splitting the time between their two homes in Sarn and the village of Tondu. At this point, little Logan was not just about to have a half-sister but also shared his home with a 14-year-old stepbrother, Craig Mulligan.
John had been together with Craig's biological mother for more than ten years and raised the boy as his own. According to those who knew the two well, Craig was "besotted" with his stepfather and followed John everywhere. The truth is, Craig did not really have anybody else—the teenger had an unstable relationship with his mother, and his biological father died in a car crash in 2012. Following his difficult upbringing, the teenager had grown up to be quite a complex and troubled person with violent tendencies. More than once, Graig had been caught hurting a fellow pupil without provocation. As if that was not worrying enough, according to Craig's foster mother, the teen once told her that after the new The Purge-movie came out, he would kill her, her husband, her daughter and their dog. Still, the boy's social workers did not really take his foster mother seriously and just brushed the disturbing comment off as if it was nothing. Craig's foster mother also later said that on the day the teen was about to leave the family's care to live with Angharad and John, he "turned into a monster." And that monster, following his stepfather's example, did not like little Logan.
As mentioned before, John Cole was a known racist, and Logan's father was of Kenyan descent, giving the boy his beautiful, darker skin colour. And just because of Logan not being white, John loathed him, giving him the nickname "Coco Pop" and treating the little boy unkindly. Angharad's friend, Rhiannon Hales, even said that John once told him "he would always love Angharad even if he didn't love Logan." A grown-up man said that about a young boy who had never done anything wrong other than having a different skin colour.
Unfortunately, John's hatred was not limited to words—quite literally, he made Logan's life "hell." First, John made Angharad cut ties with Benjamin completely out of jealousy, causing Logan to basically lose his father. The boy was also punished for the smallest things, forced to stay in a push-up position for extended periods, made to stand outside in the garden or denied food because of his behaviour. And it was not just John being overly strict and coming up with cruel punishments. No matter how much Angharad claimed she loved and adored her son, she let John treat Logan poorly and apparently, on at least one occasion, burned the boy with a hot coffee spoon herself.
The situation eventually got so bad that Logan's personality and appearance began to change. The boy who used to be always smiling and playing around became quiet, withdrawn and was visibly losing weight. A learning support officer at Tondu primary also noticed Logan was stammering and had dark circles under his eyes. There were already so many red flags, but not enough was done to prevent a catastrophe from happening.
During the holidays in August 2015, Logan was taken to hospital because of an injured arm. Angharad claimed her son had simply fallen down the stairs and dislocated his arm, which she had then tried to "pop" back into its socket. In his later statement Angharad said:
"I decided I could pop Logan's arm back in place. I took a firm hold of Logan's arm, pulled it straight, and twisted it back. I put it back in place and heard a click. Logan was in pain when it clicked back in place, but it felt better and he stopped crying."
But the thing is, when the staff in the hospital examined Logan's arm, they discovered a fractured humerus. So, either Angharad had broken her son's arm while trying to put it back in place, or something else had happened, and the mother was trying to cover the tracks. The latter seemed to prove correct when Angharad contacted authorities in early 2021 and told them her teenage stepson Craig had confessed to pushing Logan down the stairs. Angharad also claimed it had been John who "popped" Logan's arm, and she had lied to protect him. Angharad added she believed her son was in danger and asked for help.
John Cole's past was not a secret to the social services, and it contributed to Logan being placed on the child protection register in March 2021—meaning he was at risk of significant harm. However, as the social workers visited the family homes over the summer several times, they never found anything alarming. During the unscheduled visits, Logan appeared clean, well-presented and had plenty of toys. In addition, Angharad gave an impression of a mother who only wanted the best for her son, and even though the social worker had not initially liked John, who she found intimidating, their relationship improved over time. Eventually, Logan's status was downgraded in June 2021 from "child in protection" to "child in need"—a mistake that would soon prove fatal.
Around this time, Craig was still living with a foster family following an altercation with his biological mother. Craig's foster parents did not exactly feel sorry after John then applied for custody of the teenager and went through the family courts to become his stepson's legal guardian. One of Craig's cares said that the teenager " was pure evil and enjoyed causing anxiety and fear." So when John was awarded custody, and Craig moved in with his stepfather permanently, it was a relief for the foster family. But as for Logan, it was the beginning of the end.
 On July 21, 2021, Logan tested positive for Covid and was forced to stay in his room 24/7 behind a barred gate with the windows and curtains closed. The little boy was not allowed to interact with the rest of the family and was ordered to face the wall when food was brought to him. It was like the 5-year-old was living in a prison cell. The conditions quickly caused Logan's mental state to deteriorate, and he started to self-harm by pinching or biting himself. From there, the situation spiralled out of control.
We do not know precisely what happened between July 29 and July 30 due to contradicting accounts. But apparently, on July 29, a row broke out over a damaged stereo, which John claimed was Logan's fault. At 2:51 PM, witnesses saw Angharad and Graig outside Lower Llansantffraid, the teenager hanging onto his stepmother as she tried to walk away. Those who saw the incident described Angharad as "hysterical" while Graig was desperately pushing her back into the house. Angharad later claimed she tried to leave after witnessing John punch Logan in the stomach and Craig using a martial art move to sweep him off his feet.
The following day, Craig's social worker Ms Williams arrived for an unscheduled visit to the Sarn flat but was not let in. John and Angharad told her it was because of Logan's isolation, while Craig told Ms Williams to "fuck off."
According to John, he hit Logan on the back of the head later that evening because the boy refused to take a bath. John said he then threw the 5-year-old to the bed, after which Angharad grabbed her son by the collar of his pyjama and screamed at him about his fear of water. When the family woke up the following morning, chaos ensued.
Around 5 AM on July 31, 2021, a neighbour Paula Heath woke up to a woman shouting:
"What have you done with my son? Where is my son? I want my son."
At 5:46, distraught Angharad Williamson dialled 999 and reported 5-year-old Logan Mwangi missing. She claimed she had woken up and found her son's bed empty and no traces of Logan in the house. Angharad sounded upset and was hyperventilating during the call while begging the police to find her son. Meanwhile, John and Craig were out looking for the 5-year-old, who they believed could have run away or been abducted through the back gate that was left open. Them shouting Logan's name can be heard in the background of the chilling 999 call.
Interestingly, Angharad mentioned more than once that she suspected Craig's mother might have had something to do with Logan's disappearance. Apparently, Angharad believed Craig's mother was so outraged by John gaining custody of her son that she kidnapped Logan in revenge. That theory, however, was proven wrong very quickly.
The search for Logan began at 5:55 AM—shortly after, PC Lauren Keen and PC Lauren Keen discovered a tiny body in the River Ogmore. Little Logan, who had been complaining about his fear of water the night earlier, had been dumped in a river where he lay submerged on his right side in an open foetal position. As soon as PC Keen picked the boy up and brought him to the land, it was clear Logan was long gone. The 5-year-old, who was wearing a black Spiderman pyjama top and multicoloured dinosaur pyjama bottoms, had an injury to the left side of his face, his lips were blue, and his skin was pale and mottled. Logan was taken to the Princess of Wales Hospital in Bridgend, where he was pronounced dead at 7:15 PM.
 The autopsy revealed 63 external injuries on Logan's body so severe that it seemed like he had fallen from a great height or been hit by a car. The boy's brain and other internal organs had suffered "catastrophic injuries"—neurological findings suggested Logan had gone through more than one episode of trauma. As some of Logan's wounds had signs of healing, it was clear that he had survived for several hours since the first injuries to the point when his little body could not go on any longer. The official cause of death was blunt force abdominal injury and cerebral injury, including brain swelling, hypoxic-ischemic neuronal injury, and traumatic brain injury. Logan Mwangi had been put through hours of pain and suffering—by his own family.
Angharad, John and Craig, who were all arrested on August 1, initially denied having any involvement in Logan's death. But as the police uncovered evidence suggesting otherwise, including CCTV footage of two males carrying a body in the direction of Pandy Park at 2:43 AM, they were forced to change their stories. Basically, all three blamed each other for what had happened—Angharad claimed John and Graig had attacked Logan, and she woke up two days later to find her son was missing, while John said he woke up Angharad screaming that Logan was dead. And according to Craig, he had just accompanied his father to the river just to throw out some rubbish.
Needless to say, during the trial that began at Cardiff Crown Court on February 21, 2022, the jury found that all three stories were lies. On April 21, Angharad Williamson, John Cole and Craig Mulligan were found guilty of the murder of Logan Mwangi. They were sentenced to life in prison with a minimum of 28, 29 and 15 years, respectively.
 Speaking after the sentencing, Benjamin Mwangi expressed his pain over losing his son:
"No amount of time can heal the wounds that have been inflicted. The wonderful memories I have of my son will never be tarnished – they will forever be in my heart and soul. I loved him so much and somehow I have to live my life knowing that I will never get to see him grow up to be the wonderful man he would have been."
One could say Logan was failed by the system, but foremost, he was failed by two manipulative parents, people who should have been there to protect him.
Episode Credits: 
Host – Rhiannon Doe 
Voiceover – Kwesi 
Website layout & design – Fran Howard 
NEWS ARTICLES & RESOURCES
The full story of the murder of Logan Mwangi – the boy afraid of water dumped like rubbish in a river
Mother and stepfather of Logan Mwangi are 'good parents who love their children'
Logan Mwangi: Who are Angharad Williamson and John Cole?
Logan Mwangi: vibrant child murdered after months of terror
Logan Mwangi murder: Mum, stepdad and teen sentenced
Logan Mwangi: Teen murderer turned on boy's mum in police interview
Logan Mwangi's mother and stepfather jailed for murder of five-year-old
What happened to Logan Mwangi?
Logan Mwangi: Three sentenced for murder
Boy, 14, who murdered five-year-old Logan Mwangi named as Craig Mulligan as judge lifts anonymity order
Logan Mwangi and Craig Mulligan: the two boys who never stood a chance
Logan Mwangi murder: Dad's heartbreak as he campaigns for law change in ITV GMB interview
Logan Mwangi's mother sent 'nasty' text to his father before murdering son