Episode 18 – The Brutal Murder of Alan Wood
When a few days had passed in October 2009, without anybody seeing 50-year-old Alan Wood at work or sitting at his favourite pub, his friends and colleagues began to worry. It was not like Alan to disappear like that, and so a friend and colleague drove to his house in Lound, Lincolnshire, to check on him. What they discovered inside Alan's bungalow was like a still from a slasher movie.
Born in Gillingham, Alan was the eldest of three children of Jim and Maureen Wood. He grew up with his two sisters, Janice, and Sylvia, in the village of Gareby, Lincolnshire. After finishing his education, Alan found work at a company called Warners Printers in the nearby town of Bourne. Friends and family described Alan as a kind and laid-back person who was very well-liked, hard-working, and enthusiastic about enjoying the simple things in life. Since 1986, Alan had been married to a woman named Joanne, but the couple separated after 11 years of marriage in 2003 without ever having children together—Alan and Joanne remained on good terms and in contact even after she moved to Peterborough.
When Alan's role was then made redundant after several years with Warners Printers, he decided to change the direction of his career altogether. Alan had always loved gardening, and so after working for a while at Rasell's Nursery in Little Bytham and then Barnsdale Gardens, Alan set up his own business, called Gardens TLC. Due to the seasonal nature of gardening, Alan also took a part-time role at the local Sainsbury's store in 2006 to secure his income during the winter months. Alan was said to be popular at the workplace and got along with his colleagues extremely well.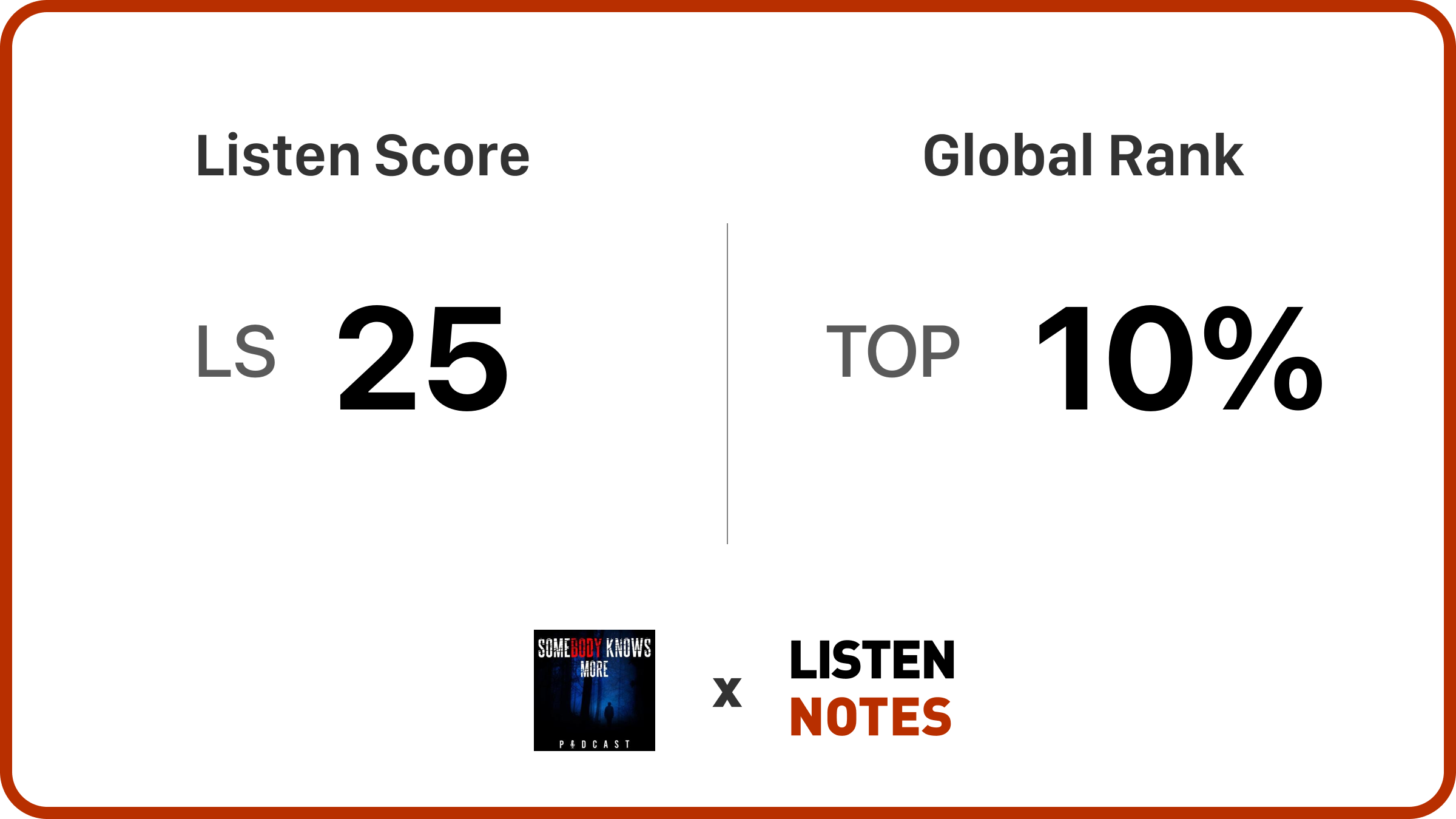 For more horrifying true crime stories, please click below:
In his free time, Alan was an avid photographer who had recorded weddings for several of his friends. He also had a passion for motorcycles and cars—Alan's black Triumph Speed Triple and an "E" type Jaguar were his pride and joy. And when Alan was not out with his camera or his vehicles, he loved spending time with his nieces and nephews or sitting socialising at his local pub, The Willoughby Arms in Little Bytham. Alan was a well-known regular who was often seen at the bar with a pint, a packet of peanuts, and a newspaper—The Willoughby Arms was basically the centre of Alan's active social life.
Overall, Alan Wood seemed to be living a happy and content life surrounded by people who loved him. He rented a small bungalow, Manor House, just off the A1621 in Lound, Lincolnshire. At the time of the Domesday Book of 1086, Lound consisted of 18 households, two mills, and a church, and by 2009, things hadn't changed that much. The village was still quiet and unremarkable—not really a setting you would think for one of the most shocking crimes in the history of Lincolnshire.
On October 24, 2009, Alan's friends and colleagues were starting to feel concerned—nobody had seen the 50-year-old in the last couple of days, and he had not turned up for his shift at work. To see if everything was alright, a friend and co-worker headed to Alan's Manor house—just to find both the front and back doors wide open. Due to the abnormality of the situation and the fact that there was no response from calling out for Alan, the friend decided to contact the landlord, who arrived at the property shortly after. Together, they entered the bungalow and discovered a gruesome scene.
As they stepped into the living room, they saw Alan lying face down on the floor in a pool of blood. His hands were bound with Sellotape, and there appeared to be horrific wounds on his head. Based on the already congealed blood, Alan had been dead for some time. A massive police investigation that eventually got the name Operation Magnesium followed the discovery. Medical examination revealed that Alan had been stabbed in the head repeatedly with a bladed object before his throat had been cut, causing his death. Disturbingly, it was reported that the killer or killers had inflicted post-mortem mutilation and attempted to decapitate their victim. Right from the start, the investigators were puzzled why someone would use such violence against a man who had no known enemies or even disagreements with anyone. Alan was not known to be involved in anything illegal or illicit—so how and why was he targeted?
It soon became clear nobody had heard or seen anything strange during the days Alan was "missing." However, the investigators were able to trace the 50-year-old's steps before the horrific tragedy. Alan was last seen alive three days earlier, on Wednesday, October 21, having done some shopping in Morrisons in Stamford, confirmed by CCTV. Before going home, Alan stopped by The Willoughby Arms, where he had a drink and spoke with the bar staff until about 6:30 PM. After that, no one saw Alan—except his killer or killers. So, there was a 65-hour window from when Alan was last seen alive to his body being discovered. Based on the evidence found at the scene, the police were able to piece together the likely chain of events and pinpoint a time of death.
It is believed that Alan had been relaxing at home—likely reading in bed—on Thursday evening when he suddenly got up and went to the front door. Either someone had knocked, or Alan was drawn to the door by sounds of a disturbance in his yard. Whichever the case, as soon as Alan opened the front door, he was overpowered by one or two men who dragged him to the living room. The intruders then used Sellotape to restrain their victim before beginning extreme levels of violence and torture. As bank cards were the only thing missing from the house, the police believed the killer demanded Alan tell his PIN number—when he refused, he was stabbed in the head and eye. It is possible that Alan was tortured over a period of time, with the killer leaving to try if the PIN worked or not and returning to finish the job or continue the torture if the PIN was wrong. Finally, Alan's throat was cut—it is not known why the killer then attempted to cut his head off but changed their mind. Likely, the motive was simply bloodlust, but due to an unfit weapon, the process would have taken too long.
Alan's bank cards had been used several times on Thursday, October 22—a total of 11 attempts were made, but only two were successful in nearby Bourne and Stamford. CCTV footage from these attempts showed that whoever had used the cards was not Alan. Furthermore, a witness came forward saying that she had seen two men using a cashpoint in Alan's workplace, Sainsbury's, at about 9:30 PM on Thursday.
One of the ATM men was described as 5″ 9 to 5″ 11, with a medium to slim build, wearing "smart casual" kind of clothes, a distinctive striped scarf and Converse trainers. Experts outside the force who analysed the CCTV footage came to the conclusion that the man had an unusual walk due to his right leg being slightly longer than his left. In addition, this person was a smoker and seemed knowledgeable of the area's CCTV systems as he took precautions to avoid recognition.
From the crime scene, the investigators recovered a footprint made by a size 8 Converse Mark LE Red trainer. They also found pieces of a bus ticket stuck to the Sellotape used to bind Alan's hands—the ticket was from a local transport firm called Delaine that runs buses in the Bourne area. Based on CCTV footage and interviews of drivers and passengers, the investigators concluded that the passenger had likely been Alan's killer, not Alan himself. The most exciting discovery was made when the blood from the scene was examined—not all of it belonged to Alan. It appeared that when the killer had attacked Alan, they had accidentally cut themselves, or Alan had caused injury to them by fighting back. Whichever the case, the police now had a full male DNA profile—but unfortunately, after running the sample through the National DNA Database, it came back with no matches. The profile was also sent to all other countries around the world which have DNA databases, but no match was found.
Meanwhile, the investigators were still trying to understand the motive behind the gruesome murder. Money seemed to be the obvious reason why Alan had been tortured and his bank cards taken. But the thing is, Alan Wood was not a wealthy man, so why did the killer or killers target him? It has been speculated that perhaps the fact that Alan drove a Jaguar had given someone the impression he had more money, even though the car was actually not valuable at all. And there was another thing too—Alan bore a strong resemblance to a manager at the Sainsbury's store. So could it be this was a case of mistaken identity? Alan's friend, Ella Jenkins, thinks so:
"Jaguar was his pride and joy and it looked fabulous, but was only probably worth about £500. I saw the manager at the funeral, he was the same build and the same colouring – it was kind of at first glance it was Alan, but he didn't have glasses. My gut feeling is that they thought he had money, or that they thought he had the keys to the store."
It has also been suggested that perhaps Alan had met the wrong people while doing some gardening work in a prison years before, or he was a casual user of sex workers and somehow being targeted because of that. Neither of these theories, however, are supported by evidence. Alan's family and friends are certain they would have known if he had any enemies or felt his life threatened. The level of violence in the case is one that has puzzled the authorities and public. If the killer or killers really wanted just money, why torture their victim for quite some time and then almost cut their head off? One theory is that the intruders really thought Alan was someone else or that he was wealthy, and when they did not get what they wanted, they got angry.
Sadly, despite all theories and evidence, including CCTV footage and a full DNA profile, it soon became evident Alan's case was not going to be solved quickly. The case eventually received massive publicity and was featured on Crimewatch U.K—twice, and Sainsbury's offered a reward totalling £60,000 for information leading to a conviction. And still, to this day, over a decade later, Alan Wood's murder remains without answers. Nobody has come forward saying they recognize the man on the CCTV footage, nor has the DNA profile been matched to anyone in the database. The DNA still remains on the "Active with regular reviews" pile, and the investigators are hopeful that one day, they will find, if not a total match, a familial match—a relative of Alan's killer.
Over the years, four people have been arrested in relation to Alan's murder, but each has been released without charges. It is believed that there were at least two people present at Alan's house that day—likely one going to the ATMs with the bank cards once they had found them whilst in mobile phone contact with the other torturing Alan to get the correct PIN number. The offenders also had local knowledge, so it is likely that they either live or have lived in the area or had connections with it otherwise. The bus ticket found at the crime scene supports this idea, in addition to the fact that the killers targeted Alan. He lived in a tiny village on a remote road—it does not seem plausible the killers just happened to his house one day and decided to rob him. More likely, they knew Alan, not necessarily personally, but they may have been following him to know where he lived and watched his bungalow before the attack.
Today, 12 years later, the enquiry into Alan Wood's murder is still ongoing, but without someone coming forward with new information or police finding a full or familial match for the unknown blood sample, the killers will remain undetected. The police have said they are trying to trace a man named Pawel Wrzyszcz, a Polish national who worked at a local car wash that Alan was known to have frequented with his Jaguar. It is unclear why authorities are interested in talking to Pawel—but they have emphasised he is not a suspect in the case but may have critical information.
Only one thing is for sure, despite the time passing, Alan has not been forgotten. His friends and family eventually created a memorial garden at The Willoughby Arms, combining two things Alan loved the most.
Anyone having information concerning the murder of Alan Wood should contact
Lincolnshire Police on 101, quoting Operation Magnesium, or Crimestoppers on 0800
555 111
EPISODE DETAILS:
Episode Credits: 
Host – Rhiannon Doe 
Voiceover – Kwesi 
Website layout & design – Fran Howard 
NEWS ARTICLES & RESOURCES
Operation Magnesium
Alan Wood Murder
Google Maps – Alan's house
Alan Wood death: 'New leads' in 2009 'disturbing murder'
Police investigating the murder of Alan Wood say their 10-year-on appeal resulted in new calls from the public
Alan Wood murder: Police launch new appeal 10 years after Sainsbury's worker was
brutally tortured and killed
Tortured and murdered: 10 years after brutal killing, police won't give up on Alan Wood
10 years on from brutal Lincolnshire murder of Alan Wood from Gillingham police renew appeal to find killer
DNA found at murder victim Alan Wood's Lound home will be reworked under new forensic tests to help bring killer to justice