Episode 16 – The Murder of Eve Stratford
21-year-old Eve Stratford was an ambitious young woman with big plans for her future. She loved her job as a Bunny at a Playboy club in London but did not want to
wait tables forever—instead, Eve pursued a career as a model and wanted to become a star. But just when it seemed that the doors began to open for Eve, she was found
brutally murdered in her own home. Three decades later, Scotland Yard uncovered DNA evidence proving Eve's murderer did not kill just once.
Born in Dortmund, West Germany, on December 28, 1953, Eve Stratford was the daughter of English medic Albert Stratford and his German wife, Liza. The family moved around a lot during Eve's childhood before eventually settling in Aldershot, in Hampshire, England. By that time, Eve—who had beautiful features, long blonde hair and a curvaceous figure—had already won a few beauty contests and had ambitions of becoming a glamour model.
In 1972, Eve left her family home and moved into a maisonette on Lyndhurst Drive in Leyton, East London. In Eve's eyes, London was the place to be, the city where all her dreams would come true. With Eve came her boyfriend, Tony Priest, the singer of a band called Onyx. Apparently, Liza had always liked Tony, but Albert was not as impressed with his daughter's boyfriend, who he only saw as a long-haired yob who was throwing away his education for music. Still, in the end, all that mattered was Eve's happiness.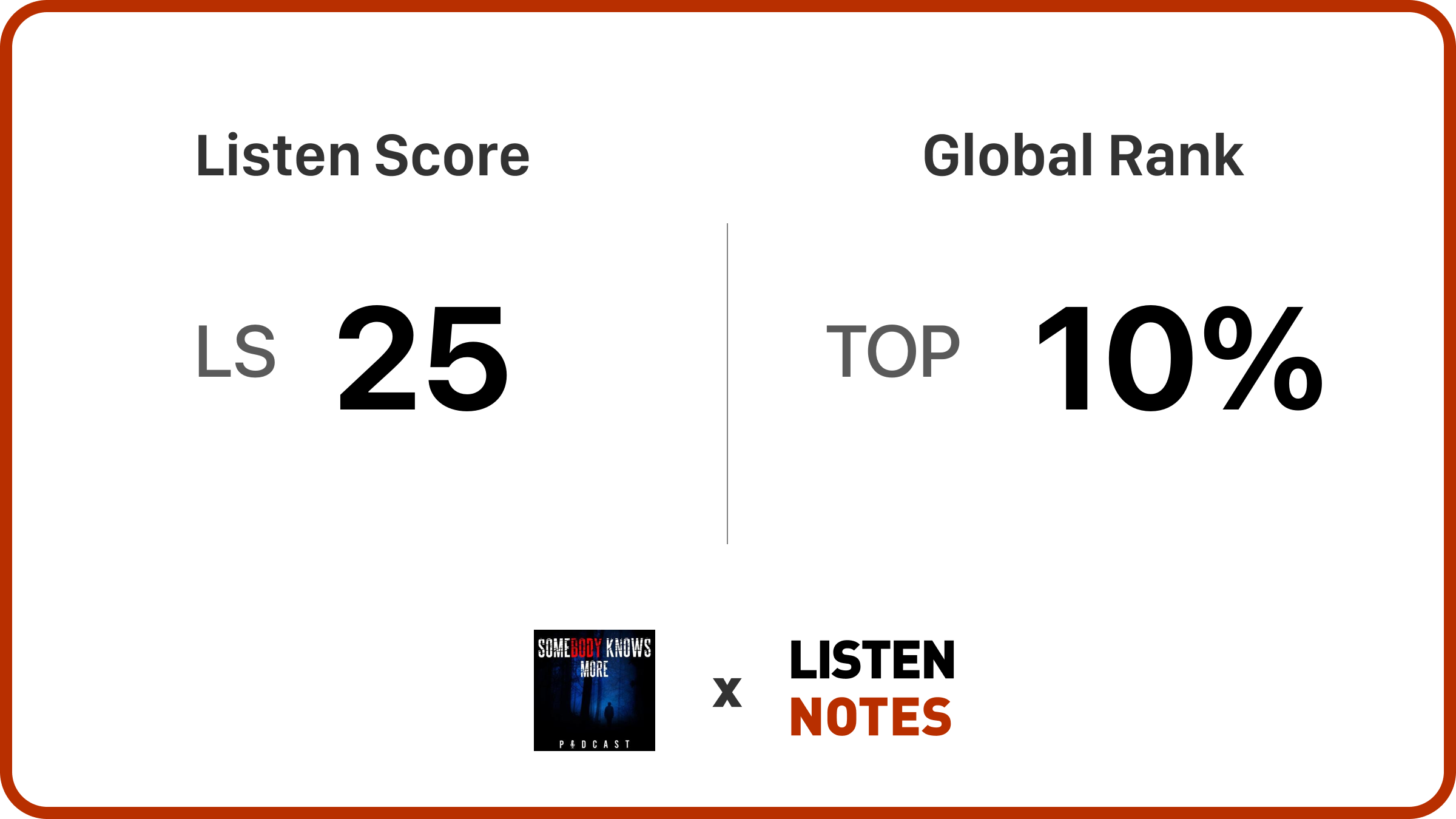 For more horrifying true crime stories, please click below:
Eve and Tony's flat had four bedrooms, and initially, each of them was occupied by members of the band. But the problem was that even though Onyx had been popular in the West Country, it struggled to transition to a wider audience. Eventually, other members began to move out, and by the time Eve turned 21, the band finally split. Afterwards, Tony became a fork-lift driver while Eve worked as a Playboy Bunny.
Eve absolutely loved her job at the Playboy Club in Park Lane, where she had started the year before, in 1973. Known as Bunny Ava, Eve was popular with the patrons of the club—which is not surprising considering she was a striking-looking girl with sparkling eyes and a gorgeous smile. Eve was also living for the fact she was meeting celebrities all the time—she would pose for photographs with the rich and famous and send the snaps to her parents, beaming with pride. Fellow Bunny girl Barbara Haigh later described Eve as "the sweetest girl but not very worldly." She was also known to be quite a party girl who was not shy about enjoying the wilder sides of life—but all while keeping her career goals in mind. Many of those who knew Eve were sure she was going to make it big in the entertainment industry, she had all the qualifications. However, when American Playboy magazine then rejected Eve as a naked centrefold model, she had to come up with a plan B. Unfortunately, it is believed that Eve's next move may have been one of the steps that eventually led to a bloodbath.
Eve was so determined to make something of her life that she did not mind breaching her contract with Playboy by taking another offer from a famous rival magazine called Mayfair. In early 1975, Eve posed topless on the front cover as Miss March under the name Eva Von Borke and was branded as "the most classic blonde we've ever uncovered". In total, Eve appeared across nine pages, including a full-frontal nude centrefold, for the magazine's over 460,000 subscribers. Needless to say, Eve's boss at Playboy, Victor Aubrey Lownes III, was furious at seeing one of his favourite bunnies posing on the cover of a rival publication. As a result, Eve was suspended from her role as Bunny Ava for three months—which she knew very well would happen. According to Eve's manager and former Bunny Mother, Erin Morris, Eve was not upset at all and said she had done it because she wanted to get into modelling:
"I said she could come back to work when the suspension was over, however she anticipated this would be her step up the ladder, therefore she wouldn't need to come back."
Eve indeed did not return to Playboy Club in Park Lane ever again—but for a completely different reason. After her suspension, Eve spent her days at the flat on Lyndhurst Drive or shopping around London. Nobody knows for sure what Eve was doing and who she was seeing or speaking to when Tony was at work—back in 1975, there were no mobile phones, no Internet and no social media through which the person's movements could have been tracked. Only one thing is for sure, on Tuesday, March 18, Eve let someone into her apartment with fatal consequences.
That evening, Tony made his way home at about 5:30 PM after finishing his shift. As Tony did not see Eve in the living room or kitchen, he figured his girlfriend must have been sleeping. So Tony headed to the bedroom to greet his girlfriend—but when he opened the door, Tony was confronted by a scene that immediately burned into his mind. Eve was lying face down on the floor beside the mattress with her hands tied behind her with a stocking and a dressing-gown belt. Another stocking was tied around one of Eve's ankles. She was wearing a dressing gown over her underwear, all of which had bloodstains on them—it was later concluded during the autopsy that Eve's throat had been cut at least eight and up to a dozen times with a large knife. The cuts were so deep the Playboy Bunny's head was nearly severed.
Based on the lack of signs of a break-in and a cheap bouquet of flowers found next to the body, the police believed that Eve's killer was very likely someone she knew. A post-mortem examination showed that Eve had had sex shortly before her death, but it is unclear if the act had been consensual or an assault. Whichever the case, the semen found during the examination would later provide a DNA profile of Eve's killer. But for now, the detectives had to rely on other evidence trying to piece together Eve's last moments.
The couple's neighbour told the police that they had seen Eve entering her flat earlier in the afternoon without anyone following her. The neighbour also said that at about 4:30 PM, they heard a mumbled "calm" conversation between a male and a female, which was followed by a loud thud. The detectives were able to find out Eve had been visiting Camden and Bayswater before returning home, but otherwise, Eve's last hours were a mystery. Nothing had been stolen from the flat, and the murder weapon was missing, but the investigators apparently noticed a peculiar cloying scent in the room Eve was found.
While the detectives did their best to track down Eve's killer, her death hit the headlines and soon, all the details of her private life were printed in the tabloids. Sadly, there were many who did not accept Eve's lifestyle, believing she deserved what had happened to her and began to harass her poor parents, even eventually targeting and desecrating their daughter's grave—causing Liza to suffer a nervous breakdown. It was horrible enough to lose a child in such a brutal way, but people commenting that Eve had it coming made the situation a whole lot worse. It is true that the police concluded that Eve's appearance in Mayfair may have lured a sexually motivated killer to her—but the fault is still in the person who decides to take the life of another human being.
A lot of people were questioned after the murder, including Eve's clients from the club and Mayfair's then-feature editor David Brenner. Three men even confessed to killing Eve, but all their statements were easily proved to be false—one of them said they had strangled the Playboy Bunny even though her throat had been cut. In turn, David kept insisting she had never met Eve in person and only interviewed her over the phone. The man who eventually became the police's number one suspect was a pimp and an underworld fixer Libyan Abdul Khawaja who would have lunch every day at the Playboy Club. But having no evidence against him, the only thing the police could do was to keep him under surveillance.
Soon, days turned to weeks, weeks to months and months to years without progress in the case. Albert said that Eve's mother never recovered from her daughter's death and died in 1986 of a broken heart. While waiting for years to get any answers is frustrating, it took a long, long time for the technology to develop enough so that the DNA sample found at the crime scene could be utilized. Both David Brenner and Abdul Khawaja were eventually cleared as suspects—and that was not all. In 2007, DNA evidence proved that whoever killed Eve Stratford also killed another young woman.
Just six months after Eve's murder, on September 3, 1975, a well-liked and friendly 16-year-old girl named Lynne Weedon was heading home in Hounslow, West London. She had been out celebrating her O-level results with friends at the Elm Tree pub before leaving at about 11:30 PM. That night, Lynne made the fateful decision to use an alleyway called Short Hedges, which was known to be frequented by prowlers.
As she was walking in the darkness, Lynne was hit over the head with a blunt object which fractured her skull. She was then lifted over gates and into the grounds of a power substation, brutally raped and left to die. By the time a caretaker found her the following day, Lynne was still breathing, but she died a week later in hospital without regaining consciousness. Just like Eve's case, Lynne's murder investigation quickly went cold—it was not until three decades later that the authorities' suspicion of the two cases being connected was confirmed. DNA showed that the same man had killed both women. The police also believe there might be other murders committed by the same person, like that of 27-year-old Elizabeth Parravincina in September 1977, who was attacked while walking home in Osterley Road in London. Like Lynne, Elizabeth was also hit over her head, causing her skull to crack. But despite a large police hunt, her murderer was never found.
As of 2022, the cases of Eve Stratford and Lynne Weedon remain unsolved despite a £40,000 reward that was offered to bring the killer to justice. It has not yet been proven Elizabeth died in the hands of the same person, but it is a strong possibility. Detective Chief Inspector Noel McHughhas said that after so much time, more than four decades, it is very unlikely that the murderer has been able to keep their acts a secret. Instead, Detective McHughhas believes that someone out there is holding crucial information:
"One phone call to the incident room could be all that it takes to bring two bereaved families closer to some closure or justice. I urge you to examine your conscience and if you are wavering on making that call, think of Eve's family who have now passed away and Lynne's parents who are in their 80s and have endured 40 dreadful years not knowing who murdered their daughter."
Anyone with information should call the incident room on 020 8785 8099 or
Crimestoppers anonymously on 0800 555 111.
Episode Credits: 
Host – Rhiannon Doe 
Voiceover – Kwesi 
Website layout & design – Fran Howard 
NEWS ARTICLES & RESOURCES
The Bunny Killer of 1975 – Eve Stratford and Lynne Weedon
Eve Stratford: the bunny girl who was murdered
Police find DNA link in murders of school pupil and Bunny girl
The brutal unsolved murder where mystery killer cut Leyton Playboy bunny's throat 'almost a dozen times'
The Playboy Bunny murder: Model's head 'almost severed' in brutal unsolved killing
Police renew appeal over two 1975 London murders
Eve Stratford and Lynne Weedon murders: Fresh appeal 40 years after linked killings of teenager and bunny girl
Chilling way Playboy Bunny's dad found out she was dead before mum died of broken heart
40 years after committing a double murder, is time up for the Bunny Girl Killer?
The Editor, the Underworld Fixer or the Yorkshire Ripper – who killed Playboy Bunny?