Episode 13 – Murder At Pencoed Castle
If you think about a midlife crisis, what comes to mind? The fear of mortality and the desire to be young again are normal things that most of us will face at some point. Everyone reacts to getting older differently, and a midlife crisis may cause some to change their behaviour drastically—wanting to experience new things and being impulsive are very common "symptoms".  But when Peter Morgan was getting into his 50s, he went through a midlife crisis like no other. His impulses did not include just buying expensive things and having extramarital affairs but also murder.
Peter Morgan was born in 1962 to the president of the Royal Welsh Agricultural Society, David Morgan and his wife, Nancy. Peter grew up on his parents' 300-acre family farm near Usk, Gwent, with his younger brother Andy and sister Sue. During his years in Usk Primary School, Peter  developed a passion for machinery, driving tractors and a motorbike. He also enjoyed metal work, woodwork and math lessons at secondary school in Caerleon but apparently "bunked off" from games lessons and often failed to turn up for his exams. Perhaps Peter felt that he did not need to collect the results as after leaving school, he simply began working for the family business.
In 1992, when Peter was 30 years old, he got married to his childhood sweetheart, Helen, after eight years of being together. Peter would later say he and Helen were happy together, but he did not care that much whether they were married or not. Nevertheless, the couple followed a traditional family-building route, having their first child Sarah soon after saying "I do" in 1994, followed by another daughter, Emma, three years later.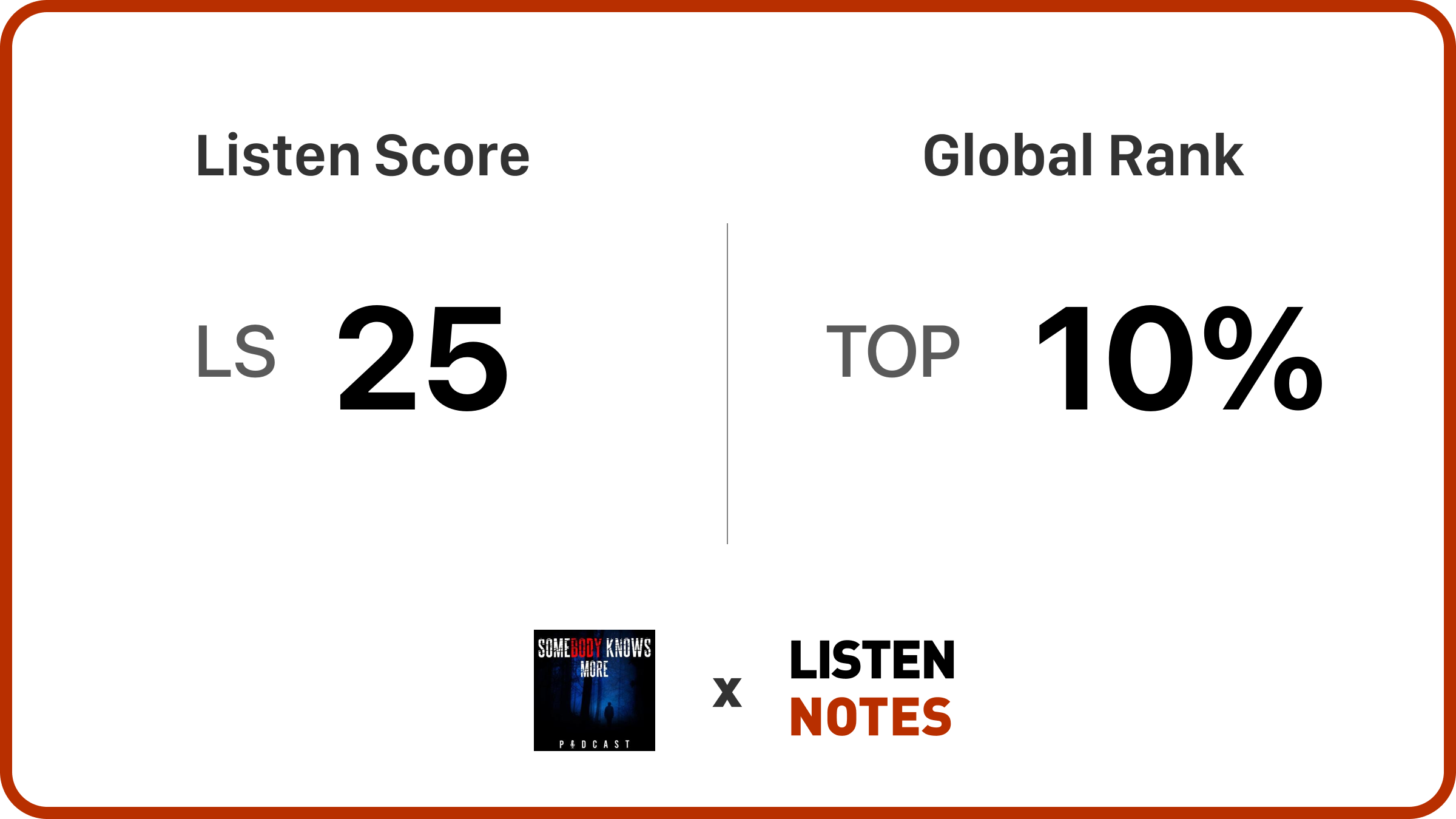 For more horrifying true crime stories, please click below:
Around this time, Peter decided to leave the family business and build something own from the ground up. So, in the late 90s, early 2000s, Peter started a business where he sold prefabricated chicken huts, which became wildly successful, quickly employing more than 50 people. Nobody could deny Peter was an extremely clever man with outstanding business sense—by his forties, he had made so much money he no longer had to work for a living. Peter then decided to sell his business, making him a multimillionaire overnight. That money he used to buy properties in the South Wales area—this was Peter's idea of retirement; he did not have to work on a day to day basis, but he still had something to do.
For many of us, a situation like this would be a dream—no worry about money, lots of free time and a beautiful family. But in Peter's case, the early retirement was the first step on a route to something of a midlife crisis and, eventually, a complete disaster. The first signs of Peter becoming somewhat eccentric began in 2011 when he made some extravagant purchases, including a military tank, an American fire truck, a helicopter and an AK 46 gun.
Even though Peter had actually always been interested in motorbikes, engines and things like that, and now he simply had enough money to get what he had wanted all his life, Peter still realised how his sudden behaviour change looked. He told friends and family, he was going through a bit of a midlife crisis, but he did not stop what he was doing. Peter simply changed spending his money on something else—women.
In 2002 during a stay at a convention in Amsterdam, while still running the poultry business, Peter had hired a prostitute. Now, almost a decade later, Peter remembered that experience after visiting a lap dancing club in Chapman with his friends. These friends showed Peter that thanks to the digital age, paid sex was much closer to hand—he could just arrange for an escort to come to his home through a website. To put it mildly, Peter soon became obsessed.
This man had all the money and time in the world to use for the women—it did not take long for Peter Morgan to change from a dedicated dad-of-two to a 50-year-old playboy. His "portfolio" of women quickly grew bigger than his collection of guns or cars. Andy, who was well aware of what his brother was doing, hoped that Peter was just going through a phase and would snap out of it soon enough. Andy said that he never really thought Peter wanted to purposely hurt his family but was over the top selfish and headstrong at the time—so much so that nobody could have said anything to Peter to stop him from behaving how he did. So, Andy just kept waiting, hoping that Peter would come to his senses, and everything would be back to normal sooner than later. But instead, the situation got far, far worse.
In 2011, Peter yet again arranged a meeting with an escort, this time with a 22-year-old former burlesque dancer named Georgina Symonds. Georgina had started high-end escorting in hopes of being able to give a better life to his daughter and live comfortably with her boyfriend, Peter Deem. For Georgina, who was described as vivacious, creative and ambitious, the relationships with the men she met through escorting were strictly transactional.
When she saw Peter Morgan for the first time, Georgina charged him £150 for a kiss. But Peter felt something in the presence of the young woman he had not felt with any other escorts. Normally, Peter only met with each of his paid companions once, but as soon as his first encounter with Georgina ended, he wanted to see her again. Soon, the meeting between the two became regular, and Peter was not holding back the amount of money he was using on Georgina. In addition, Peter bought her presents and paid her to go shopping—on one occasion, Peter gave her favourite escort a second-hand Landover. By the beginning of 2015, Peter and Georgina had come to an arrangement where he paid her £6,000 per month, and she got another £1,000 from one of Peter's tenants. In return, Georgina almost completely stopped advertising so that Peter would become her exclusive client.
Peter did all this because, in his head, Georgina was much more to him than a woman to whom he paid for sex. Peter enjoyed Georgina's company—they would ride quad bikes, motorcycles or farm machinery on Peter's property and go shopping together. To further ensure he had Georgina only for himself, Peter set her up in a remote bungalow on the grounds of Pencoed Castle in Llanmartin Gwent. According to Andy, Peter seemed extremely happy during this time, like he was living his best life—he even made some changes to his appearance to look better for his young girlfriend. That is what Peter thought Georgina was at this point, a girlfriend, even though he was paying a huge amount of money for her every week. Georgina—who still saw their relationship as only commercial—knew very well how to push Peter's buttons and get everything she ever wanted from him.
One of the ways for Georgina to keep Peter wrapped around her finger was to spice things up during their time in the bedroom. Once, in his marital home, Peter and Georgina had a threesome with another escort and filmed the whole thing. Afterwards, Peter, who likely was feeling euphoric after the experience, sent Georgina a copy of the video as a memento—which would later prove to be one of his biggest mistakes. 
So, by this time, Georgina Symonds was spending a majority of her time with Peter Morgan—who she called Rich Pete. Understandably, her boyfriend, Peter Deem—who Georgina called Poor Pete—was starting to feel uncomfortable, and so did Peter's wife, Helen. In the end, Georgina decided to focus solely on Peter and broke up with her boyfriend. However, according to her friend, Georgina's intention was basically to take Rich Pete for all she could and then get back together with Poor Pete.
Meanwhile, Helen told Peter to move out of their marital home, and so he did. Andy said Peter did not seem too upset doing so, but at the same time, his dream of being able to slip seamlessly between his married life and his young girlfriend was shattered. Soon after, a tragedy struck Georgina's life when her former boyfriend committed suicide in November 2015, just months after their break-up. On top of that, Georgina's father had died in a similar way only seven months earlier. Both deaths had a profound effect on the young woman, who soon turned to alcohol and drugs to numb her pain. One night, Georgina overdosed. 
Georgina did survive, but everything had changed. The relationship between her and Peter continued, but the dynamics were not the same anymore. Georgina also rejuvenated a friendship with a close friend of her former boyfriend—eventually starting an intimate relationship. Peter Morgan claimed he grew worried about Georgina at his point, so much so that he bugged her home with a device called Isabel. This device looked like a plug adapter but actually had a sim card inside, which, when dialled into, would activate a microphone—that way, Peter could listen to whatever was happening in Georgia's home using his mobile phone. But no matter how much Peter claimed he only used the device out of concern for Georgina, the truth is he was also worried she had other men in her life.
Then, more troubles came as social services grew interested in the living conditions of Georgina's daughter. She blamed Peter for what was happening, belittling him and just being extremely rude to him. Peter, who loved Georgina, did nothing, he just took it all, thinking his girlfriend would see sense at some point and resume their relationship. Instead, Georgina began planning how to get rid of Peter in a way that she could keep the house in which she was living. But Georgina did not know that Peter would hear about her plans using the listening device—one particular conversation finally pushed him over the edge.
On the evening of January 10, 2016, Peter once again dialled into Isabel and heard Georgina talking to her friend. During that conversation, Georgina said social services never really had the intention of taking her daughter—she had simply lied to manipulate Peter. But that was not the worst of it. Georgina also said she planned to blackmail Peter to transfer the ownership of the house to her by using the video they had recorded in his former marital home while having a threesome with another escort. Hearing those words likely made Peter Morgan realise for the first time that he had no future with Georgina—she did not respect or love him or ever had.
Instead of coming clean to his wife and daughters about what he had done, Peter decided to solve the issue in a different way. On the night of January 11, he wrote down a list of items on his phone, which included things like string, gloves, poly wrap and tape. The following day, Peter purchased these items before driving to Georgina's house at Pencoed Castle. It was 10 in the morning.Once there, Peter tried to sort things out—he offered Georgina the title deeds to the house she was living in and £1 million via insurance in the eventuality of his death in exchange for footage. But Georgina refused. Peter then picked up a homemade ligature, put it around Georgina's neck and began strangling the 25-year-old. Fighting for her life, Georgina told Peter, "you're going to pay for this," before her world went black.
After taking the life of the woman he claimed he loved, Peter wrapped Georgina's body in plastic and tape and hid it in a barn behind his family home. He just forgot one thing—the CCTV cameras he had installed himself at Beech Hill Farm. When Georgina then failed to collect her daughter Emily from school, the alarm was raised. At first, Peter pretended to be worried and searched for her too. But as the police interviewed him, asking why Georgina's phone had been detected near Beech Hill Farm earlier that day, Peter began to break down.
In the early hours of the following day, Peter Morgan could not take it any longer and confessed to what he had done. During his trial in December 2016, Peter said he had "just been pushed too far," adding he had twice released the pressure around Georgina's neck but strangled her when she refused to back down. Peter also claimed diminished responsibility due to Asperger's Syndrome, a form of autism which can cause the person to have a very binary way of thinking, have difficulties communicating and forming relationships and crave routine. The syndrome did not affect Peter's day-to-day life that much, but he definitely had some difficulties because of it.
Director of the Autism Research Centre, Professor Simon Baron-Cohen, told the court that while there is not much research on Asperger syndrome and autism spectrum disorder (ASD) in murder, it can affect how a person behaves in certain situations. He said:
"When the alleged involved find themselves trapped in a certain way, they might resort just through logic alone to the idea that they have to get rid of the person who is causing the threat."
So, when Peter could not resolve the situation calmly, the only logical thing to do was kill Georgina. Or he simply felt that he was losing control over Georgina and did not want anyone else to have her. In the end, the court recognised Peter's condition may have somewhat affected his ability to deal with other people and reach sensible conclusions when faced with stressful situations. But he had also demonstrated the ability to function very well in different parts of life, including business, social and family aspects. And so, on December 21, 2016, 54-year-old Peter Morgan was found guilty of the murder of Georgina Symonds. He was sentenced to life imprisonment with a minimum term of 25 years—Peter will have a long time to think about whether it was worth leaving a little girl without her mother rather than accepting his own mistakes.
Episode Credits: 
Host – Rhiannon Doe 
Voiceover – Kwesi 
Website layout & design – Fran Howard 
NEWS ARTICLES & RESOURCES
10 Steps to Murder – Peter Morgan
R v Peter Morgan
Murderer Peter Morgan had a mid-life crisis, visiting prostitutes, and giving Georgina
Symonds a Range Rover worth £12,000
Millionaire Peter Morgan killed escort over threesome video
Netflix My Lover My Killer: Millionaire murdered young woman after bugging her conversations
Millionaire jailed for life for murder of escort Georgina Symonds