Episode 11 – The Morgue Monster – David Fuller
Back in 1987, two young women were murdered and sexually abused in separate attacks in Kent, England. The authorities were able to collect evidence from both crime scenes, but due to DNA analysis being still in its infancy, the killer remained unidentified for decades—likely thinking they got away with it. But in 2020, there was a breakthrough. Finally, after 33 years, the police had a name, a prime suspect. But nobody could have imagined the extent of horrors the investigators were about to uncover when they raided 66-year-old David Fuller's home.
On June 22, 1987, the boyfriend Ian Plass of 25-year-old Wendy Knell dropped her off outside her flat in Guildford Road, Tunbridge Wells. Wendy, who was described as a "thoughtful person who would do anything for anyone," lived by herself in a ground floor apartment. But that Monday, as Wendy stepped inside her home, she was not alone.
The next day, Wendy failed to show up to work as a manager at Supasnaps, which was something unheard of. Worried and unable to contact her daughter, Wendy's mother Pamela called Ian, who then drove to his girlfriend's flat to see if everything was alright. Ian did not have a key, so he banged on the door and called Wendy's name, but there was no answer. After some time, Ian decided to go around the back of the house and climb through an unsecured window.
"Once in, I just stood there. I could see Wendy's head sticking out of the duvet. I stroked her hair and pulled her duvet back past her shoulders. I lifted her arm and opened her eyelids, but she didn't move. I couldn't believe she was gone." Terrified, Ian ran to a nearby fire station for help before sitting down and letting the tears come. This was the woman Ian had planned to marry, and now, Wendy was not there anymore, and their future together was gone in a blink of an eye.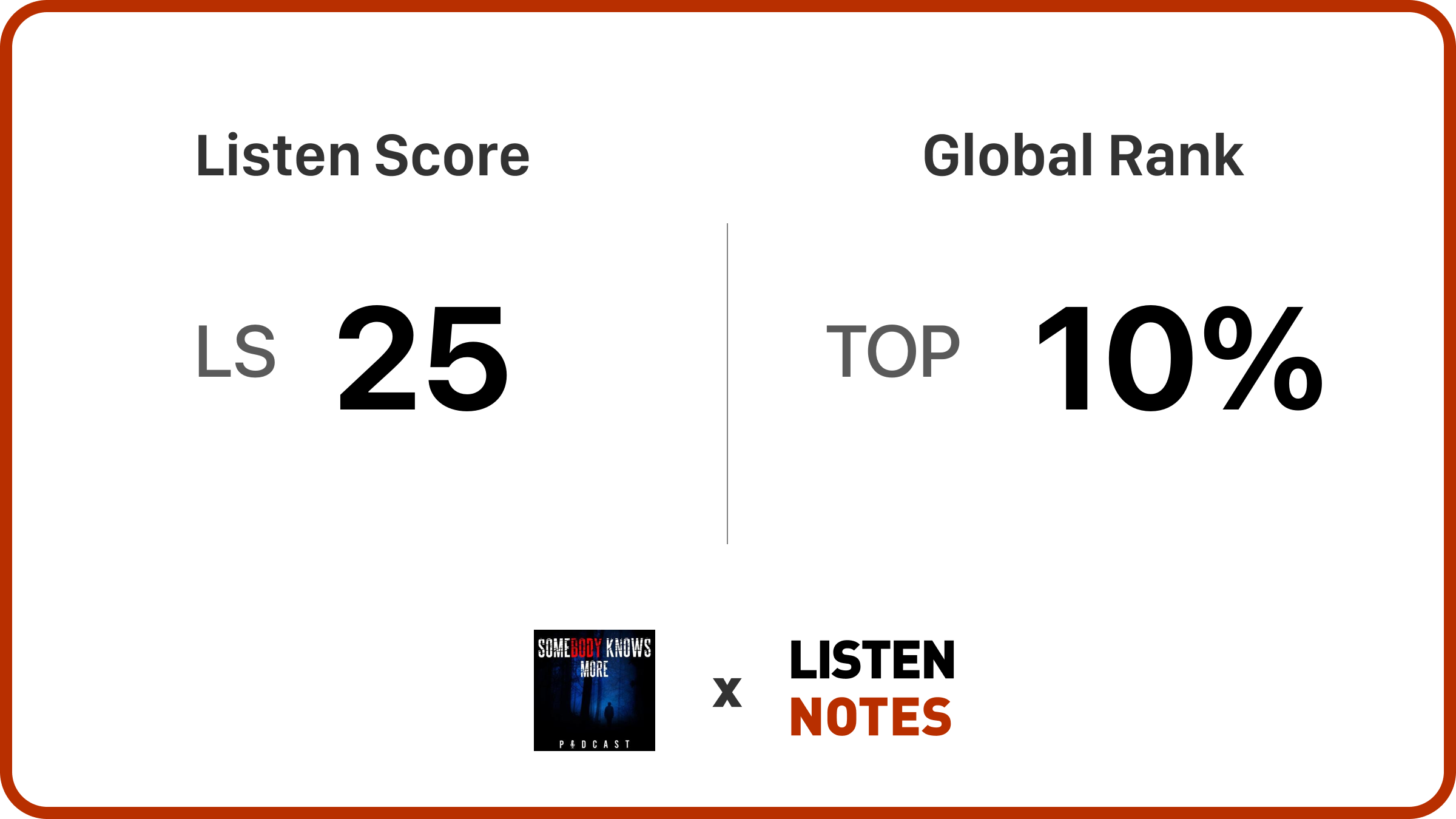 For more horrifying true crime stories, please click below:
The authorities concluded Wendy had been beaten with a blunt instrument to the head and strangled. She had also been sexually assaulted—either during the attack or after her death. It is not known for sure if someone was watching Wendy that day and entered her flat as she returned home or if they were already waiting for her inside in the darkness. In any case, Wendy was taken by surprise—there were no signs of struggle in her home. There was, however, crucial evidence left behind by her killer— a bloodstain with a distinctive footmark and semen on Wendy's body and her duvet. 
In 1987, DNA testing was still a very new method used to solve criminal cases. The first murderer ever arrested based on DNA was a man named Colin Pitchfork, who was actually captured a few months after Wendy's death. And in Colin's case, the investigators were lucky enough to hear that there was a person who had paid someone to pose as them and provide false samples. Without having a suspect, large-scale testing or an existing database, DNA was basically useless, especially due to limited technology. The evidence found inside Wendy's apartment did not bring immediate answers to who killed her—but that did not mean it could not happen ever.
While the police were still investigating Wendy's murder, another young woman was brutally attacked. 20-years-old Caroline Pierce lived in a basement flat in Grosvenor Park, Tunbridge Wells. Caroline was described as a lively person, just finding her place in the world. She worked as a manager at an American Restaurant, Buster Browns in Camden Road.
On November 24, 1987, Caroline returned home by taxi from seeing friends—but before she got inside, something happened. Neighbours and people at the Woodbury Cemetery behind Caroline's flat later said they heard screams and a woman repeatedly saying "no," but nobody saw what caused the cries. Nevertheless, Caroline did not get to her home that evening and did not show up for work the next day. For days, nobody heard from Caroline or knew where she had gone. It was not until three weeks later that the young woman's fate was discovered. 
On December 15, Caroline's almost naked body was found by a farmer more than 40 miles away from her home in a water-filled duke at St. Mary-in-the-Marsh on the Romney Marshes. Caroline had been struck to the head and strangled—just like Wendy. There were also signs of sexual abuse, the killer's semen was found inside Caroline's tights, which were the only piece of clothing she still had on. Otherwise, Caroline's remains were in such a degraded condition that not all pathological tests could be performed.
The disturbing thing was that within the weeks before her death, Caroline had complained of feeling insecure in her flat and had had the window lock repaired. Apparently, Caroline had told her former boyfriend she had seen a prowler or peeping Tom around her flat. Caroline's neighbours and others at nearby addresses had reported similar activity. One neighbour, Anthony Len, had seen a man looking into the window of a flat opposite his three times a week for the past five weeks.
Another Tunbridge Wells resident, Victoria Fisher, said she saw a person outside on her flat roof at 12:30 AM—on the same night Wendy Knell was killed. Straight from the start, it was evident that the two gruesome attacks were likely linked.
It was also clear that whoever the killer was, he had been spying on the young women in the area—searching for potential victims and learning their routines. These murders were not on the spur-of-the-moment kind of thing—they were carefully planned and executed. After the second attack, now known together as "the bed-sit-murders," the people of Tunbridge Wells were on high alert, and the police patrolled regularly. As the killings then stopped, it is believed that the killer was restrained from attacking more women—unless he moved to a new territory. Whichever the case, no more young women were murdered in a similar fashion in Tunbridge Wells. The investigation into Wendy Knell and Caroline Pierce's deaths continued, but soon days turned into weeks, which turned into months, which then turned into years. In the end, more than three decades passed without progress—but the truth is, time is all that was needed to solve the case.
In 2008, Kent Police formed a Cold Case team, and in 2019 that team began to review forensic evidence and especially DNA samples. As mentioned before, the police had the killer's full DNA profile, but they had not had anything to compare it to. First, the investigators were able to use new technology to recover new samples from Caroline's case, and they were matched to those found on the crime scene of Wendy Knell—this was the first-ever formal scientific link between the two murders. Next, the police used the improved technology to do a new familial search, which means the system looks for the suspect's close relatives. The Bed-Sit Killer was not in the DNA database himself, but if some of his relatives were, it would largely narrow down the number of potential persons of interest. And this time, the police were getting results.
Initially, the National Crime Agency provided a list of 1000 names—each of these persons had some similar elements to the DNA found from the crime scenes. The investigators then mathematically reduced the number to 90 and visited each individual, asking for voluntary fresh samples and family details. For this task, Kent Constabulary had support from over 20 other police forces. In the end, there was one person whose DNA had significant similarities to the killer's DNA—furthermore, this person told the police they had a relative whose age and overall profile matched a potential suspect in the case. That relative was 66-year-old David Fuller.
David Fuller was a married man, a father-of-four who lived in a quiet cul-de-sac in Heathfield, East Sussex. David was described as a calm family man with keen interests in birdwatching, cycling, and photography. For most of his adult life, David had been working in hospitals, starting in November 1988 as a maintenance man at the Kent and Sussex Hospital and ending in Pembury Hospital as an estates supervisor. Overall, David Fuller was a very unassuming man, "a perfectly ordinary person," as those who knew him said.
But there were some skeletons in David's closet. Back in 1973 and 1977, he was convicted for a series of 'creeper' home burglaries involving break-ins through windows—but he was not given any jail time. Nobody could have known that David's crimes would evolve into something much darker.
So, on December 20, 2020, David was arrested based on the genetic evidence found at the crime scenes 33 years earlier. While David denied having any involvement in the deaths of Wendy Knell and Caroline Pierce, a DNA sample taken from him in custody confirmed he was the one responsible for their deaths. After three decades, the families of the two young women finally got long-awaited closure and justice for their loved ones. But for many other families, a nightmare was just beginning.
When the police raided the home of David Fuller, they found four clearly hidden hard drives behind a small cupboard. On those hard drives, officers uncovered such disturbing material that it is difficult to comprehend.
David's job at the hospital gave him access to areas that are usually out of bounds—including mortuaries. In the pictures and videos found on the hard drives, David can be seen sexually abusing dead bodies. He knew how to perform his unimaginable acts away from CCTV surveillance, but he also made sure he filmed everything. And not just that. At home, David carefully catalogued all the pictures, including the victims' names and ages—one hard drive alone contained 800,000 images and 504 videos. Altogether, the contents of the hard drives equated to 23 Terabytes of digital material, and it took months for the officers to go through it all. The things David did to his victims, aged between 9 to 100, are not describable.
One of the women, 24-year-old Arza Kemal, who had died after a fall, David sexually assaulted several times. Overall, he violated the bodies of at least 102 women and girls, 80 of which have been identified—nothing similar has ever been seen in British legal history.
Due to the enormous amount of evidence against him, David eventually admitted to the murders and other sickening activities in hospitals. However, he insisted his motives were not sexual but refused to give any further explanation for what he had done. David has also not shown any signs of remorse—he has just been feeling sorry for getting caught after decades of being undetected.
On December 15, 2021, David Fuller was sentenced to two life sentences for both Wendy and Caroline's murders. He also received additional 12 years for mortuary offenses. But even knowing that David will never walk free again and will die in prison does not bring much comfort in this case. As Justice Cheema-Grubb noted:
"There are some crimes which are so wicked that even if the prisoner is detained until he dies, it will not exhaust the requirements of retribution and deterrence."
Episode Credits: 
Host – Rhiannon Doe 
Voiceover – Kwesi 
Website layout & design – Fran Howard 
NEWS ARTICLES & RESOURCES
Regina v David Fuller – Sentence
David Fuller: the story of the 'morgue monster' whose crimes repulsed
David Fuller trial: Wendy Knell's former boyfriend felt daily guilt over death
'Caroline Pierce had locks fitted to her windows because she was worried about a prowler'
Wendy Knell's boyfriend 'sat down and cried eyes out' after finding her body, court hears
David Fuller: Killer who abused mortuary bodies will die in jail
David Fuller jailed for murder of two women and abuse of over 100 corpses
UK judge blasts murderer who sexually abused over 100 corpses
David Fuller murders: who is Tunbridge Wells killer who abused corpses in Kent morgue – what is his sentence?
David Fuller: How a depraved double murderer ruined the lives of dozens of grieving families before being brought to justice
David Fuller: How familial DNA helped detectives catch the 'bedsit killer' who preyed in morgue