Episode 10 – The Murder of Alesha McPhail
"Even the devil itself would be disgusted in what that thing has done."
Those were the words of 6-year-old Alesha MacPhail's mother when she spoke about her daughter's killer. Three years have passed since Alesha was taken from her room
in the middle of the night and brutally murdered less than 15 minutes away from her home. Each year, her family gathers to sing Happy Birthday at her grave, trying to accept that Alesha will never be there again to celebrate with them. The detail that makes the situation even more disturbing, is the fact that Alesha's murderer was just a child himself.
Alesha MacPhail was born on October 22, 2011, in Glasgow Royal Infirmary. She lived with her mother, 23-year-old Georgina Lochrane and her younger sister Courtney in
Airdrie, North Lanarkshire. Alesha's parents separated when she was just three months old, and her father, 26-year-old Robert, lived 70 miles away in Rothesay, on the Isle of Bute, together with his parents. Every other weekend, Alesha would visit his father and grandparents, and in the summer of 2018, she was meant to spend three weeks of the school summer break in Rothesay.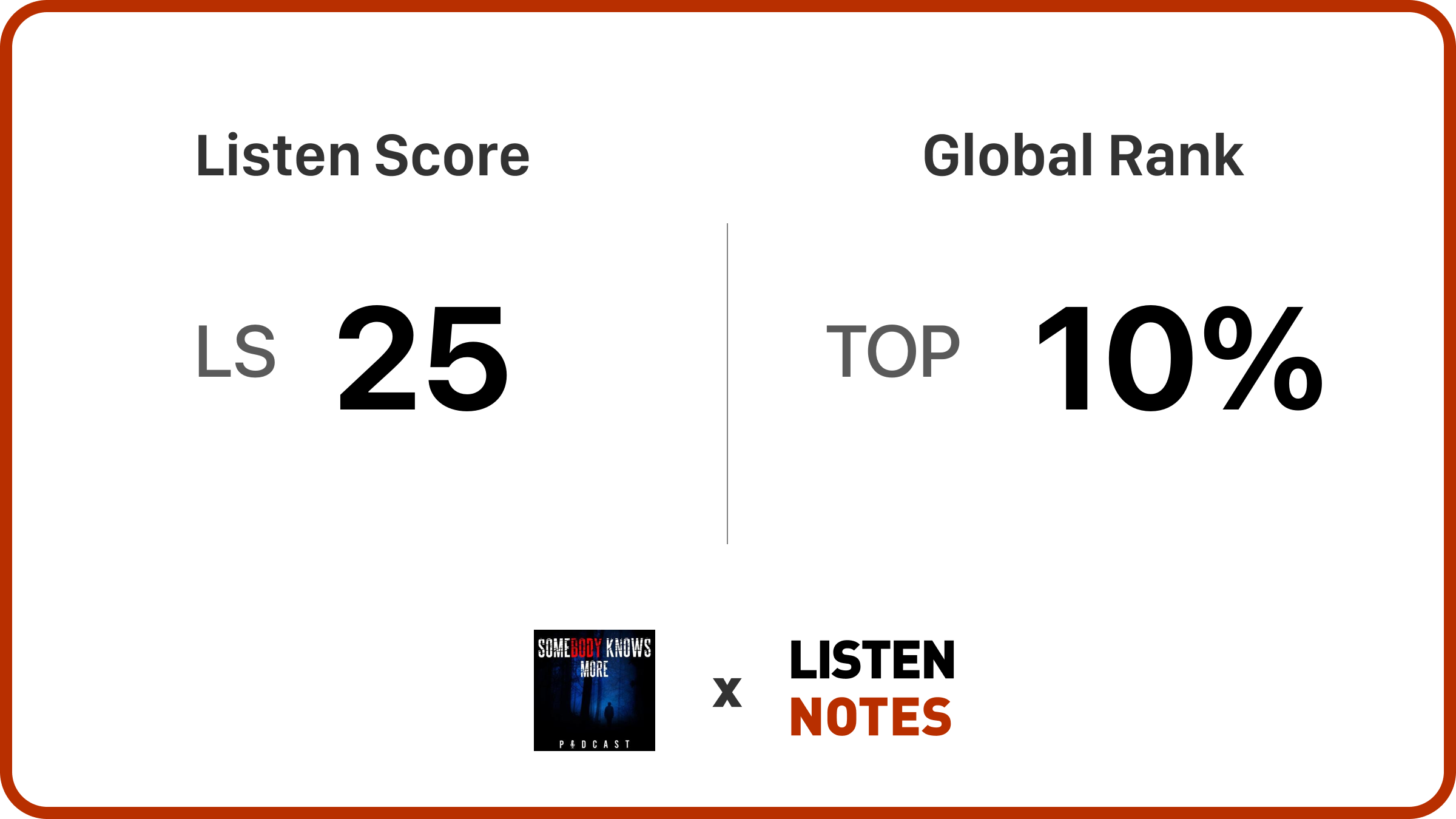 For more horrifying true crime stories, please click below:
By the time Alesha was 6-years-old, she had just finished primary two. According to her headteacher of Chapel side Primary in Airdrie, Wendy Davie, Alesha was a very considerate child who loved school and being part of a group. She was popular with all the other children and was known to be a smiley and happy young girl. Alesha especially enjoyed reading and was a perfectionist when it came to her writing. She also loved performing in school shows such as The Lion King and, in her free time, participating in other activities such as gymnastics, riding a bike, baking cakes, listening to music and watching Peppa Pig. According to her mother, Alesha dreamed about becoming a YouTube star and had already done a video of her love for pasta.
In a way, Alesha was like any other 6-year-old, but she was also a "special little girl," as her uncle Calum MacPhail said:
"Alesha would rather hurt than you, she had a great amount of love for absolutely everyone. Alesha is everything that I wanted to be; she was kind, caring, and smart. She was the brightest thing."
In the late June of 2018, Alesha was about to spend the first half of her summer holidays with her grandparents, her father, Robert, and his 18-year-old girlfriend, Toni McLachlan. They all lived together on Ardbeg Road in Rothesay in a three-bedroom flat, where Alesha had her own room and a trampoline in the garden. The neighbourhood had lots of interesting things for a 6-year-old girl, including a local swimming pool, and according to Robert, he and his little girl were never in but always out doing something.
When Alesha arrived on Bute on Thursday, June 28, she wanted to go Highland dancing, but by the time they reached the 292 Club, the class had already finished. It did not take long for Alesha's grandparents, Calum MacPhail, and Angela King, to come up with an alternative plan. They took the 6-year-old to the idyllic beach on Ettrick Bay, where Alesha soon played in the water and had a great time.
A couple of days later, on June 30, was the time for one of the highlights of the year: Gala Day. According to Calum, Alesha went on the children's train but especially enjoyed the donkey rides. The following day, July 1, Alesha and her grandfather headed to a birthday party in Airdrie, but they arrived at the venue 24 hours late. However, Alesha happened to meet one of her school friends and was invited to another celebration at the same location. As Calum said:
"She was over the moon again. I don't think she knew the person at all but somebody she knew was attending the party."
Later, during the 50-mile drive back from Airdrie to the ferry terminal in Wemyss Bay, Alesha was being mischievous like children often are. She repeatedly hit her grandfather's head with a balloon. After the trio arrived on Rothesay around 5:30 PM, Alesha chased that balloon along the beach until it burst. Angela later remembered that moment, saying Alesha had been such a "beautiful, beautiful, happy girl." At about 6.40 PM, Alesha met her father and his girlfriend, who took her to a park. Angela picked them up two hours later, and they visited a local supermarket before returning home. Back at the flat, Alesha ate a slice of the pizza Robert was having for dinner.
That night Alesha was playing with her phone until its battery died just after 10 PM—Robert had already asked her daughter to put the phone away and go to sleep, but she had managed to keep the device until the battery ran out. Calum remembers he was watching TV when he heard Alesha banging on the wall—the girl's father then went into her room and put on a Peppa Pig DVD.
Sometime after 11 PM, Toni went to check on Alesha and saw the 6-year-old sleeping, so, she turned off her TV. The house on Ardbeg Road got quiet as everyone lay on their beds.
One of the things about Rothesay is that many people leave their doors unlocked. The town of just over 4000 people is included in the Top 10 Safest areas of Scotland (Argyll & Bute), and the possibility of someone just walking into your home with bad intentions was not something that crossed people's minds. But the night of July 2, 2018, that sense of safety was broken in the most horrible way.
That Monday morning, at 06:00, Calum awoke for work and immediately noticed the door to his granddaughter's room was open. When Calum looked inside, Alesha was nowhere to be seen. After searching the whole house without signs of the 6-year-old, the panic started to settle in. Alesha had never run away before—this was not like her at all. Alesha's scooter and her bike also remained untouched in the garden, but somehow, the girl had vanished without a trace.
While the rest of the family began searching the area and spreading the word of her disappearance in the neighbourhood, Angela called 999 at 06:23 and made a plea on Facebook. Around this time, Toni noticed missed calls on her phone from a teenager named Aaron Campbell.
Aaron had moved to the Isle of Bute when he was around five years old with his mother Janette, Father Christopher, and younger sister. He was born in Shrewsbury, Shropshire, on May 7, 2002, so at the time of Alesha's disappearance, he was 16-years-old. Aaron attended the local school where he apparently excelled in math. Aaron's mother described him as an active boy who enjoyed trampolining, swimming and playing video games. Like Alesha, Aaron also wished to be a YouTube star and posted several videos to the website.
Janette also added that, like many teenagers, her son was messy with his clothing and "always breaking his phone." However, there were much darker things going on in the Campbell household too. Aaron was raised in an environment that included elements of physical and emotional abuse—the teenager often argued with his mother, who had problems with alcohol. Aaron's friends described him as a popular boy with a dark sense of humour. The teenager who had been tested for ADHD and had a history of self-harming often discussed his struggles with anxiety and depression with his peers. Aaron was part of a group of school friends who regularly drank, smoked, and partied together—drugs were the link between Aaron and Alesha's father and his girlfriend.
On the evening of July 1, 2018, Aaron invited 15 friends to his house for a party. The group was drinking and having fun until midnight when everybody left. But then, around 12:30 AM, one of Aaron's friends returned to the house to get his bag and found the teenager lying in bed in not good state of mind:
"He was telling me he was depressed, and he was thinking about harming himself. I felt quite worried for him."
Apparently, Aaron was upset because of his mother's drinking problem and her arguing with him all night long. The friend offered to stay with Aaron and asked if the teenager would prefer to stay at his house, which was nearby, but Aaron declined:
"He told me he was going to get stoned and go to his bed."
But to get stoned, Aaron needed weed, and so he sent messages to several people asking if they were available to sell him some—including Alesha's father, Robert. Getting no response, Aaron then called Toni at 01:47 and 01:48, but again no answer. Still, the teenager felt he needed to get a smoke one way or another.
In the morning, when Toni noticed the calls from Aaron, she had a strange, ominous feeling. Toni phoned Aaron back, but he did not pick up. However, the teenager did send a message at 09:01 saying:
"Sorry doesn't matter."
The text also included two laughing emojis. Toni informed Aaron about Alesha's disappearance and asked the teenager to look out for her, to which Aaron replied:
"Oh damn. Am sure she's not went too far x".
By this time, the police and volunteers had already begun their searches. A coastguard volunteer quickly discovered a knife at the shoreline close to the MacPhail home. A couple of hours later, sometime after 9 AM, Alesha's grandfather felt his stomach sink when he saw an ambulance speeding past with its blue light on. The vehicle stopped at the old Kyles Hydropathic Hotel, which had been cordoned off—a 15-minute walk from the MacPhail home. Angela later recalled the conversation with her husband and how Calum had yelled to the officers:
"If that's my granddaughter up there then I want to know."
But of course, nobody could tell them anything then and there. Alesha's family was instructed to go to Rothesay Police Station for an update, where they heard the words:
"We've found her, but she has passed."
Alesha had been found lying naked on her side in a wooded area within the grounds of a former hotel. The autopsy concluded that she had 117 injuries all over her body, some of which the 6-year-old received while still alive, some may have been caused by vegetation. The little girl had been brutally raped—her genitalia sustained "catastrophic" injuries. Alesha had then been killed by "significant forceful pressure to her neck and face."
A murder investigation was launched, with police conducting searches at the MacPhail housing, patrolling the streets, making house-to-house inquiries—and most importantly, pleading for the public's help.
Aaron Campbell's mother, Janette, had helped to search for Alesha, and now, in response to the police request for the information, she checked her CCTV footage from outside of the family home. In the video, Janette saw how her son left the house and returned twice at the time Alesha went missing. While Aaron claimed to his mother that he knew nothing about the 6-year-old's death, Janette still handed the footage over to the police. Maybe Aaron had seen something that night.
The police interviewed Aaron, and he claimed he had gone out that night to buy cannabis. He was calm and did not show any signs of intimidation, but something was not right. Two days after the discovery of Alesha MacPhail's body, Aaron Campbell was arrested on suspicion of her murder. After the arrest, Aaron's cooperation stopped, and he began to answer "no comment" to every question. On July 5, 2018, he was charged with the murder and rape of Alesha.
During the trial that began on February 11, 2019, the prosecution presented an overwhelming amount of evidence linking Aaron to the murder. The court was shown CCTV footage, Janette confirmed that a fleece jacket, jogging bottoms, boxer shorts, a t-shirt, and a kitchen knife found at the beach after the murder belonged to her son. And most crucially, Aaron's DNA was detected on 14 different parts of Alesha's body—and so was his semen, indicating that he raped the child. During the investigation, it was also discovered Aaron had used his phone to search "How do police find DNA" in Google, then visited a webpage titled "Collecting DNA evidence."
In addition, just hours after Alesha's death, Aaron had sent a Snapchat of himself to a group of 25 people, including the words:
"Found the guy who has done it."
In his defence, Aaron claimed he had simply gone around town that night looking for someone to buy cannabis from and searching for his lost phone. Aaron also tried to blame Toni McLachlan for Alesha's death—claiming that he and Toni had had sex that night in a shed and Toni had planted his semen from a condom on Alesha's body after killing her. The defence argued Toni was jealous of Alesha and her father's relationship.
Needless to say, Aaron's defence tactic did not work out for him. He was found unanimously guilty on February 21, 2019, and after a successful appeal, his original 27-year minimum sentence was reduced to a minimum term of 24 years. Before his sentencing, Aaron finally confessed to Alesha's murder showing no remorse and stating he "continued to experience thoughts of killing and having sex with children and having sex with dead bodies."
Aaron also told what really happened that night. When Alesha had been sleeping in her bed on July 2, 2018, Aaron left his home with a knife in his hand with the intention to steal cannabis from the MacPhail house. But when he stepped in and saw the little girl in his room—which was closest to the front door—Aaron's plans changed:
"All I thought about was killing her once I saw her."
Aaron then lifted a drowsy Alesha from her bed and took her to a secluded location where he raped and murdered the 6-year-old girl.
Alesha MacPhail was laid to rest in a pink coffin decorated with unicorns. At the end of the service, a bubble machine sent bubbles drifting above the mourners' heads. Alesha loved bubbles and had wished for a bubble party on her birthday—her loved ones wanted to honour that last wish.
Episode Credits: 
Host – Rhiannon Doe 
Voiceover – Kwesi 
Website layout & design – Fran Howard 
NEWS ARTICLES & RESOURCES
Alesha MacPhail murder accused had 'fantasy' killing chat
Scottish Borders makes it into the top ten safest places to live in Scotland
Alesha MacPhail: Teenager accused of raping and killing six-year-old 'sent laughing emojis after she went missing'
Teenage murderer of Alesha MacPhail named as Aaron Campbell
Alesha MacPhail: The teenage killer caught by his mother's CCTV
Alesha MacPhail's father 'sold cannabis to murder accused'
Alesha MacPhail: Funeral held for 'special little girl' found dead on Isle of Bute
Alesha MacPhail: The little girl with the 'big beautiful smile'
Alesha MacPhail remembered in emotional birthday vigil as mum shares wish
School's tribute to 'smiley, happy' Alesha MacPhail
Alesha MacPhail murder: The schoolboy who became an opportunistic killer
Mother of Alesha MacPhail's killer led police to his door
'You've taken the wrong wee girl from the wrong family, you disgusting, vile rat':
Mum says she looks forward to the day her daughter's killer is dead
Alesha MacPhail murder trial: Six-year-old's injuries 'catastrophic