Episode 9 – The Mysterious Case Of Fred The Head
When a person is found dead, determining their identity is one of the first things to do. Depending on the case and the circumstances, the police can use several different methods to find out who the deceased was. Nowadays, DNA is an obvious route for identification, but if the person or their family members are not in the
database, the method is useless. Then there are things like fingerprints and dental records, but just like DNA, the person's information needs to be in the register. If not, they will only be known as Jane or John Doe until they are identified some other way. Five decades ago, a body of an unknown male was found in a shallow grave in
Burton. Without identification or matching missing person reports, the investigators were set on a long road trying to figure out who the so-called 'Fred the Head was'?
Today's case takes place in Winshill, an area to the east of the town of Burton upon  Trent with a population of just over 8000. Within the borders of the civil parish are sites of four Grade II listed buildings that are recorded in the National Heritage List for England—meaning they are very old and "of special interest, warranting every effort to preserve them." One of these protected historic buildings is Burton Flour Mill, located on the Winshill bank of the River Trent.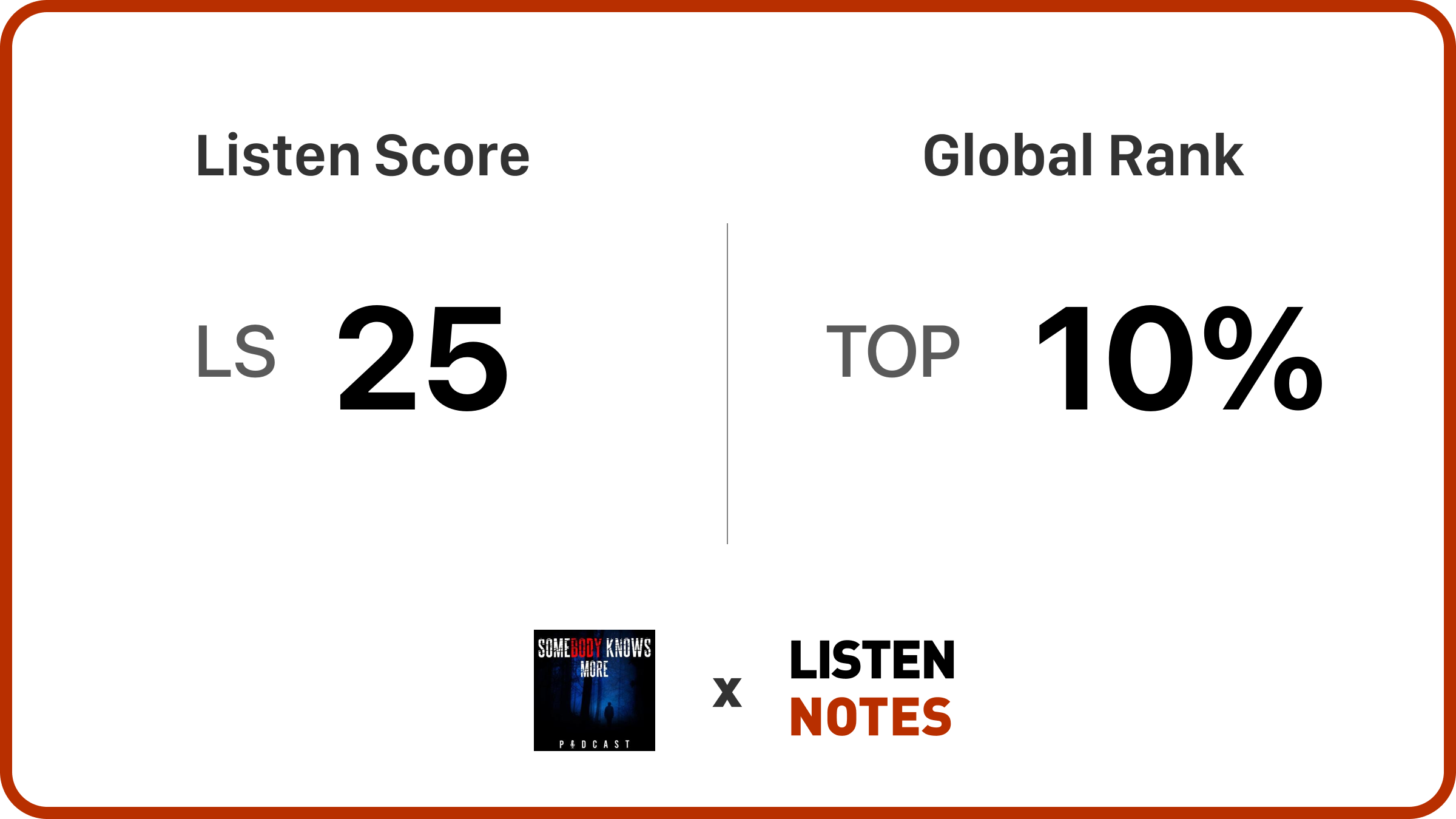 For more horrifying true crime stories, please click below:
River Trent is one of the biggest and longest rivers in the whole of England, but in Winshill, it splits into several shallow tributaries. These channels form small islands in the river that are not easy to access but, for example, have been used as a location for a fulling mill back in the 14th century. Other than that, if you would like to get to one of these little islands for one reason or another, you really need to know the area and be familiar with the paths. Special Pc David Nathan was one of those people who knew how to navigate in the area.
Over 50 years ago, on March 27, 1971, David was off duty and heading to River Trent island for a shooting expedition. The area was just off what is today, Newton Road, around 150 yards from the recreation ground and within sight of the Burton Flour Mill. David had visited the scene—a mile long and half a mile wide island—last time about four or five months ago and had noticed anything out of the ordinary, but this time was different—now, there was something peeking out of the ground. As David recalled:
"What I found was like what a dog had unearthed — what looked like an old bag of cement. I went back and got a spade and found the body."
What David had initially seen on the ground were bone fragments, pieces of a human skull. He immediately reported the find to Burton Police, and a digging operation, led by Chief Superintendent Raymond Felgate, was launched. Soon, it became clear that they had not found just some bone fragments but a whole body of a man.
This person had been buried in a kneeling position, with hands and ankles tied. He was almost completely naked, wearing only mustard-coloured heel and toe socks with the remainder a pinkish beige colour—he also had a 9ct gold ladies' wedding ring on the right finger manufactured in 1967-68 by Henry Showell Ltd. It was estimated that the person had been 24 to 39 years old at the time of his death, a white male, about 5ft8, with a thin build and a partial upper denture. According to the authorities, the victim had had extensive dental work done within the last six months before his death. His hands were small, and his nails well-kept and short. The investigators were also able to tell he had short, maximum 3-inch long, straight brown to black hair.
After further examination of the remains, it  was concluded that the victim had a very distinguishing feature, a deformed neck condition called Torticollis. This condition, also known as wryneck, causes the head to rotate and tilt at an odd angle—in this case, the man's head would have leaned to the right. It was estimated that the remains had been buried for 9 to 12 months, but it was impossible to tell how this person had died. He did not have any fractures on his bones that would have been telling a tale of what had happened to him. The other thing, the most crucial thing the investigators did not have a clue about, was the victim's identity.
In the UK, a body and, more specifically, a murder victim going unnamed and unclaimed is rare. In the current list of Unidentified murder victims in the United Kingdom on Wikipedia, there are 18 more well-known cases. Across the whole of the UK, there are a total of 643 bodies still waiting to get their names back. Often, even though the victim themselves did not have any kind of identification with them, the family members have reported them missing, and the answer to who the victim was is found relatively quickly. But every now and then, it happens that no one is looking for the person—at least not in the area where they were found. The features of the body discovered on the island of River Trent did not match any known missing persons, and nobody came forward to say this could be my husband, brother, or son. As the mystery deepened and the identity of the victim remained a mystery, the locals eventually came up with their own name for the unknown male based on the bone fragments that turned out to be his skull—Fred the Head.
So, there were no missing person reports matching Fred's description, but authorities were hopeful they would be able to identify the remains using other methods. After all, Fred had had extensive dental work done shortly before his death—perhaps there were records of his visit to the dentist. So after the pathologist finished the full report of Fred's teeth, the police began circulating the dental pattern to every part of the country, hoping a dentist would recognize their work.
Meanwhile, the investigators were also checking out the gold ring that was found on Fred's finger. The piece of jewelry was manufactured in 1967/68 by Henry Showell Ltd, based in Birmingham, and only 5000 similar rings were made. However, despite all the efforts and help from Interpol, both leads—including dental records and the gold ring—did not produce any results. It is true that today, dental records are much more detailed and widely available. Back in 1971, dental work could have been done in the back room of a pub without any documents left behind.
Soon, days turned into weeks, then into months and then into years without any break in the case. It was like no one in the whole world had ever known Fred the Head as a living, breathing person—or if they did know who he was, they had a reason not to come forward.
For Michael Posner, who wrote a book about Fred in 2008, one thing is for sure: the killer or killers had lived or spent time in Winshill.
"I'm absolutely convinced that it was either one or two local people. They must have known where to go; it must have been someone who knew exactly how to get there."
Back in 1971, there were only two routes to the spot where Fred's remains were found—which was once a site of a flint mill. One path crossed a bridge but was gated and locked on both sides, so the police believe the killer or killers did not use that walkway. The other route was across Burton Bridge along a rough track and through fields—the burial site itself was in a secluded part of the area in a spot where you rarely see other people. Whoever took Fred to the island was likely familiar with the location. But it did not mean that Fred necessarily was from the area himself.
As difficult as it has been to find out who Fred was before his untimely death and John Doe-status, it has been quite impossible to come up with possible motives for his murder. The police still do not know how he died, and if his limbs had not been found tied together, they would not even know if Fred died of homicide, natural causes or due to an accident. Somebody could have simply panicked and buried Fred so they would not get into trouble even though they did not kill him. But because he was bound, it is more likely that somebody purposely ended Fred's life. In 2018, the case was featured on BBC's Crimewatch Roadshow, and a new facial reconstruction revealed what Fred might have looked like when he was alive. The episode did produce a new lead when the family of the missing Cardiff man, John Henry Jones, came forward claiming he may be Fred. Unfortunately, despite a suggested initial match through dental records, DNA testing soon proved that Fred was not John.
Another intriguing theory of what had happened to Fred the Head included the notorious serial killer Anthony Hardy also known as The Camden Killer. Anthony was born in Winshill in 1951—20 years before the discovery of Fred's remains. Members of a Facebook group Who was Fred the Head? came up with the idea that perhaps Fred could have been the first of Anthony's victims. The serial killer was known to have dressed his victims in Mr Men's "Mr Happy" socks, and Fred was found only wearing socks. Anthony also grew up in the area where Fred was found, so he may have been familiar with the island and the paths to get to the burial site. The only issue is the victim's gender. The Camden Killer murdered at least three women, Sally White, Bridgette McClennan and Elizabeth Valad—could he have made an exception killing Fred the Head, a man? Anthony Hardy was eventually arrested in 2002 and given a whole life sentence—he died in prison in 2020 from sepsis and Covid-19.
Some of the members of the Facebook group dedicated to finding out Fred's identity even disagreed with the police's opinion that Fred the Head indeed was a man, and not a woman. But the thing is that even though Fred's remains were badly decomposed, a person's gender can be determined from the bones alone, and the investigators have been able to get a DNA sample which can confirm the findings. Still, it is always possible that even though Anthony only killed women later in his life, his first kill was something completely different. While the idea is definitely interesting, as The Camden Killer is no longer here to be interviewed, opportunities to investigate the theory are limited, even though the police said in 2021 that they would look into it.
And that is where we are today. Fifty decades later, Fred the Head's case remains Staffordshire Police's longest unsolved missing person case and one of the oldest in the whole of the UK. Still, 1971 is not too long ago for someone who knew Fred to still be alive and have information about what happened to him or at least who he was. This person was not just John Doe or Fred the Head—he deserves to get his name back.
Episode Credits: 
Host – Rhiannon Doe 
Voiceover – Kwesi 
Website layout & design – Fran Howard 
NEWS ARTICLES & RESOURCES
Did the Camden Killer Murder Fred the Head?
Who was Fred the Head?
Mysterious case of Fred the Head – a grisly crime unsolved after 50 years
Riddle of kneeling body in pink socks found 46 years ago
Fred the Head
When A Dead Body Is Found, How Do We Reveal Their Identity?
Winshill
Mystery Burton murder case Fred the Head might be victim of Camden serial killer
Anthony Hardy
Murder of man found naked in shallow grave in Burton featured on unsolved killings site
What it's like living in Winshill