Episode 8 – The Gruesome Murder of Keane Mulready-Woods
The brutal murder of 17-year-old Keane Mulready-Woods in 2020 caused nationwide shock and found its way to international headlines due to gruesome details of the crime. Right from the start, Gardai had two main suspects, but overall, more than ten people might have played a role in this unimaginable killing.
Keane was born on the 2nd February, 2002, and grew up in Drogheda on the east coast of Ireland. He was part of a well-liked, working-class family and lived with his mother and sister. For a while as a young boy, Keane played soccer but stopped when he got older. Still, his love for motocross and his scrambler bike stayed, and Keane's cousin once described him as the "best scrambler rider in Drogheda." The teenager was quite popular amongst his peers and attended St Oliver's Community College in the town—at least, for a while.
At some point, Keane, who had once been a child performing rap dances to his sister in the garden, became part of what the local chief superintendent, Christy Mangan, called the "lost generation" of children. He dropped out of school and seemed to be more drawn into the local criminals driving with BMWs and Audis on the outskirts of the town in designer clothes than studying or getting himself a job. One local man who knew the teenager tried to keep him in the learning environment and got Keane a job in the kitchen of the school, but that did not last very long.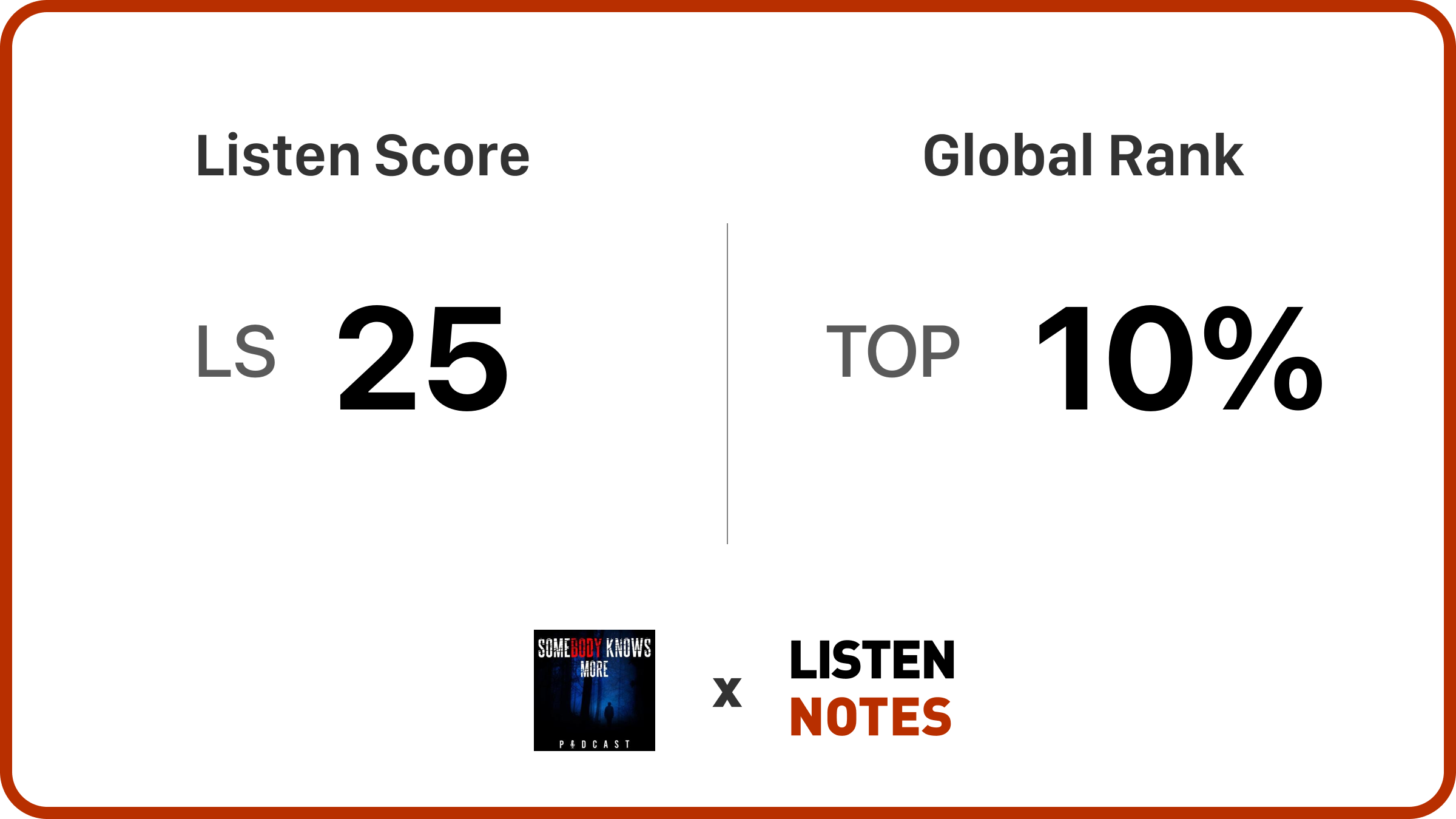 For more horrifying true crime stories, please click below:
The first time Keane got into trouble with the law and was noticed by youth workers was when he was just 14 years old. Apparently, he was accused of assaulting another boy. In less than a year, Gardai believed that Keane was deeply involved with the prominent drug-dealing gang in the town, the Maguire faction. After that point, the teenager's rap sheet kept multiplying, and the offenses kept getting more serious—from trespassing on private property to pointing a gun at a manager of a local shop in 2017 when Keane was 15 years old.
When the Drogheda feud—a series of allegedly connected crimes in Drogheda—kicked off the following year, Keane was exploited by the criminals who the teenager looked up to so much. Everything started from the shooting of Owen Maguire—leader of one faction—and resulted in petrol and pipe bombings, arson attacks and more shootings. Both sides threatened the other because of drug debts and said they would harm families if payments did not happen. The whole community of 40,000 people was caught in the crossfire.
In 2018, Keane was accused of criminal damage threatening to cause serious harm to others. According to Fr Phil Gaffney, the teenager was groomed by the criminals:
"He had his own troubles. He was naive enough to fall in with the wrong people, and I suppose not knowing or anticipating the dire consequences of his lifestyle. As his mother said, she did her best for him. She was trying to get him away from some of those people involved in crime. She was doing her best to try to keep him away from them. But I suppose he did fall for the rewards of this. Obviously, young ruthless criminals, they groom young people and exploit them, because they are interested in expanding their own personal wealth or patch."
Unfortunately, it can be hard for a teenager to resist the gang culture, especially in a socially disadvantaged area. They are promised money and power. It is difficult to say no. Keane was offered a way out more than once—he was a frequent client of the Gardai's juvenile diversion programme, which aims to prevent young offenders from ending up in court with serious charges. Instead, they are asked to admit what they have done wrong and find other ways to make amends.
However, Keane ran out of second chances when in 2019, he threatened the mother of a person with drug debt. Keane was convicted on December 17 on charges of intimidation. However, his sentence was deferred later in 2020, and he was released on bail with conditions of curfew and staying at his mother's house.
Afterward, Keane was seen in Finglas, in north Dublin—we do not know why he was there, but it is a possibility he was trying to lie low, maybe withdraw from his old circles. Perhaps Keane knew he was in trouble, or by going away, he caused trouble. Whichever the case, on January 5, Gardai called the teenager's home and informed him that his life was in danger. Sadly, the warning did not save Keane.
On the evening of January 12, 2020, Keane called his mother Elizabeth, telling her he would be home late and asked her to leave money out for his taxi fare. According to those close to the family, Keane was on curfew and was supposed to be out after dark, and up to this point, he had followed that rule.
The teenager was seen by Dominic's Bridge in Drogheda town center at around 6 PM—Keane was relatively easy to notice. He was wearing a red Canada Goose jacket worth at least €400, a Gucci baseball cap with a serpent wrapped around its peak that sells for €250, a Hugo Boss tracksuit and black Hugo Boss trainers with brown soles. After that last sighting, Keanu disappeared and never took a taxi home.
By the following afternoon, the teenager's family was highly concerned. Nobody had heard of or seen Keane, and so, his sister, Courtney, posted a message on Facebook asking for help to locate her brother:
 "Has anyone seen my brother he's only 17, and he's missing since yesterday evening, and no one heard from him or can get through to him, and anyone he's usually with is texting me looking for him."
By 8 PM and still no signs of Keane, Elizabeth—feeling increasingly worried and anxious—decided to go to the Garda Station in Drogheda at 8 PM to report her son missing. Just a few hours later, a gruesome discovery confirmed Keane's mother's worst fears.
A local man spotted a black sports bag that was thrown out of a speeding car 47 km down the M1 at the junction of Moatview Gardens and Moatview Drive in Coolock, north Dublin. The man carried the heavy bag to his home and opened it:
"I'm haunted by what I saw in that bag. I've watched Narcos and El Chapo, so I'm used to seeing stuff like that on television. But I never ever thought I'd see anything like this in my own life – it shook me to the core."
Inside, he saw a human leg, arms and a pair of flip-flops. Panicked, the man ran back outside and took the bag where he had found it. Meanwhile, neighbors that had heard his screams, "there are body parts in the bag," called the Gardai.
Two days later, in the early hours of January 15, an abandoned Volvo V40 was found set on fire in Trinity Terrace, Drumcondra. A severed head and hands were discovered inside the vehicle. Later that same day, Gardai confirmed that a DNA test proved the body parts found in Coolock were those of Keane Mulready-Woods. On January 17, it was also confirmed that the partial remains found inside the burning car also belonged to the teenager. At this point, his torso was still missing.
But how does a 17-year-old end up dismembered and his body parts scattered all over the Northside of Dublin?
As Gardai were well aware of Keane's links to the criminal feud in Drogheda, they already had theories of what had happened to the teenager. The authorities believe Keane was abducted shortly after he called his mother the last time around 6 PM on January 12 and was brought to a house in Rathmullan Park. The teenager was murdered in that location—evidence supporting the idea he put up a fight for his life—and then dismembered. Keane's blood was later found in several places on the property despite apparent attempts to clean the crime scene. In addition, believed murder weapons—machetes and knives—were later found in a shed behind the property.
Apparently, Keane's head was to be delivered to a mobster affiliated with the Maguire faction and other parts of his body outside the home of another enemy—but the killers were disturbed, and that's why they threw the bag out of a moving car at the Moatview housing estate.
There are several theories of why Keane was killed, one being that he was playing both sides and was murdered as a warning. Apparently, Gardai had seen him with a man who was a driver for some of the anti-Maguire faction.
Another theory includes a Coolock mobster who was confronted on the street, and his gym bag was stolen while another person filmed the incident. Inside that bag were flip-flops, just like in the gym bag with Keane's limbs. Gardai have been investigating the possibility that Keane was the one filming the video of the incident that quickly began to circulate on social media. It is quite an absurd idea that a teenager could have lost his life because of insulting a gangster in this way, but unfortunately, it is possible.
On January 20, Gardai arrested a 24-year-old suspect in the case, but the arrest warrant was not related to the death of Keane Mulready-Woods.
On February 6, Keane's sister Courtney posted a touching tribute on social media for his 18th birthday, saying:
"Happy 18th birthday, brother. I'm missing u so much hope u have a ball up there. It's not right you should be here celebrating love you so much brother, happy heavenly birthday."
Less than a week later, Keane's funeral took place at the Holy Family Church, Ballsgrove. He had to be buried while some of his remains were still missing.
Early on into the  investigation, two main suspects were outlined by Gardai. One is one of the main players in the Drogheda feud who was later arrested over a separate incident and is now behind bars in relation to that. Another was Robbie Lawlor—the gangster whose gym bag was robbed—he was suspected of ordering the murder and dismembering of Keane Mulready-Woods.
On February 20, Gardai made a major arrest and charged a 50-year-old man with impeding the apprehension or prosecution of another person in connection with Keane's death. Meanwhile, it is believed two brothers suspected of being involved in the plan of killing Keane fled to Spain, where they likely remain today.
Then, sometime between February and April, Gardai gave the same warning—GIM (Garda Informational Message)—to Robbie Lawlor as they had given to Keane. According to them, the gangster's life was in danger. And just like last time, Gardai was right again.
On April 4, 2020, Robbie Lawlor was out in Belfast to collect a drug debt when he was gunned down. A neighbor tried to help Robbie, but he died at the scene. While it had not been confirmed that Robbie actually had something to do with the death of Keane, many celebrated his death, and a family member of the teenager also posted on social media saying, "everyone has been routing for this day."
Despite Robbie not being here anymore to be questioned, to date, 13 other people, including women, have been arrested as part of the extensive murder investigation, which still continues. On April 1, 2021, Keane's torso was finally discovered on a site next to Rathmullen Park in Drogheda.
So far, two people—47-year-old Gerard Cruise and 26-year-old Paul Crosby, both from the Rathmullen estate—have been charged with Keane's murder. They will face trial in April in the Special Criminal Court.
Gardai says that the investigation will most likely not end here:
"It is likely more will be charged, and more arrests will be made as this is an extensive, ongoing investigation, and gardai hope that all who were involved in the murder will be brought to justice."
Episode Credits: 
Host – Rhiannon Doe 
Voiceover – Kwesi 
Website layout & design – Fran Howard 
NEWS ARTICLES & RESOURCES
A deadly darkness: Keane Mulready-Woods' last call home and the violent end of a boy lost to deadly grip of brutal gangs
Suspect in Keane Mulready-Woods murder arrested after major garda manhunt
I opened the bag and saw a human leg, arms and flip-flops' – man who found remains of Keane Mulready Woods
Who was murdered teenager Keane Mulready-Woods?
Two years on from horrific Keane Mulready-Woods murder gardai confident 'more to face charges'
The murder of teenager Keane Mulready Woods – and the key figures linked to his death
Suspect who provided mobile phones in killing of Keane Mulready-Woods likely to face charges
Slain Keane Mulready-Woods was 'stabbed in the neck and let bleed to death' by Robbie Lawlor
Man admits removing evidence from where Kean Mulready Woods murdered
Keane Mulready-Woods – Timeline of events as two men arrested over murder of teen after dismembered remains recovered
Keane Mulready-Woods timeline: Missing teen, Drogheda shooting, and body parts in North Dublin – how it's unfolded so far