Episode 3 – The Clydach Murders
The crime that took place on one Sunday morning in 1999 was so gruesome that it was described as an "orgy of savagery" by prosecuting counsel. Four people of the same family lost their lives in the lower Swansea Valley during an attack that resulted in the most extensive murder investigations ever carried out by South Wales Police.
Eventually, a man was arrested, convicted, and sentenced to prison for the murders of Mandy Power, her two daughters, Katie and Emily, and her mother, Doris Dawson.
And still, many people feel like justice was miscarried.
At 4:27 AM on Sunday, June 27, 1999, the Emergency Control Centre in Newport received a call—a Clydach home was on fire. Just a moment before, a BP chemical worker Robert Wachowski had looked out of his window to the house almost directly opposite his after hearing strange noises. But it was not the smashing and banging alone that made Robert worried, but the white smoke he saw appearing from the rear of the house at 9 Kelvin Road. Robert tried to call her neighbour, Mandy Power, several times on her landline and mobile number—but there was no reply. Fearing someone had set fire to a rubbish bin, Robert ran across the street to see what was going on. When he stepped to the back of the house, Robert saw that the kitchen of the home was ablaze.
Meanwhile, another neighbour alarmed by his mother, Donald Jones, arrived at the scene. Together, Donald and Robert hammered on the front door. They knew that the family of four, including two little children, were most likely trapped inside. But as nobody came to the door and there was no way for them to get inside, Robert shouted to Rosemary Jones to call 999.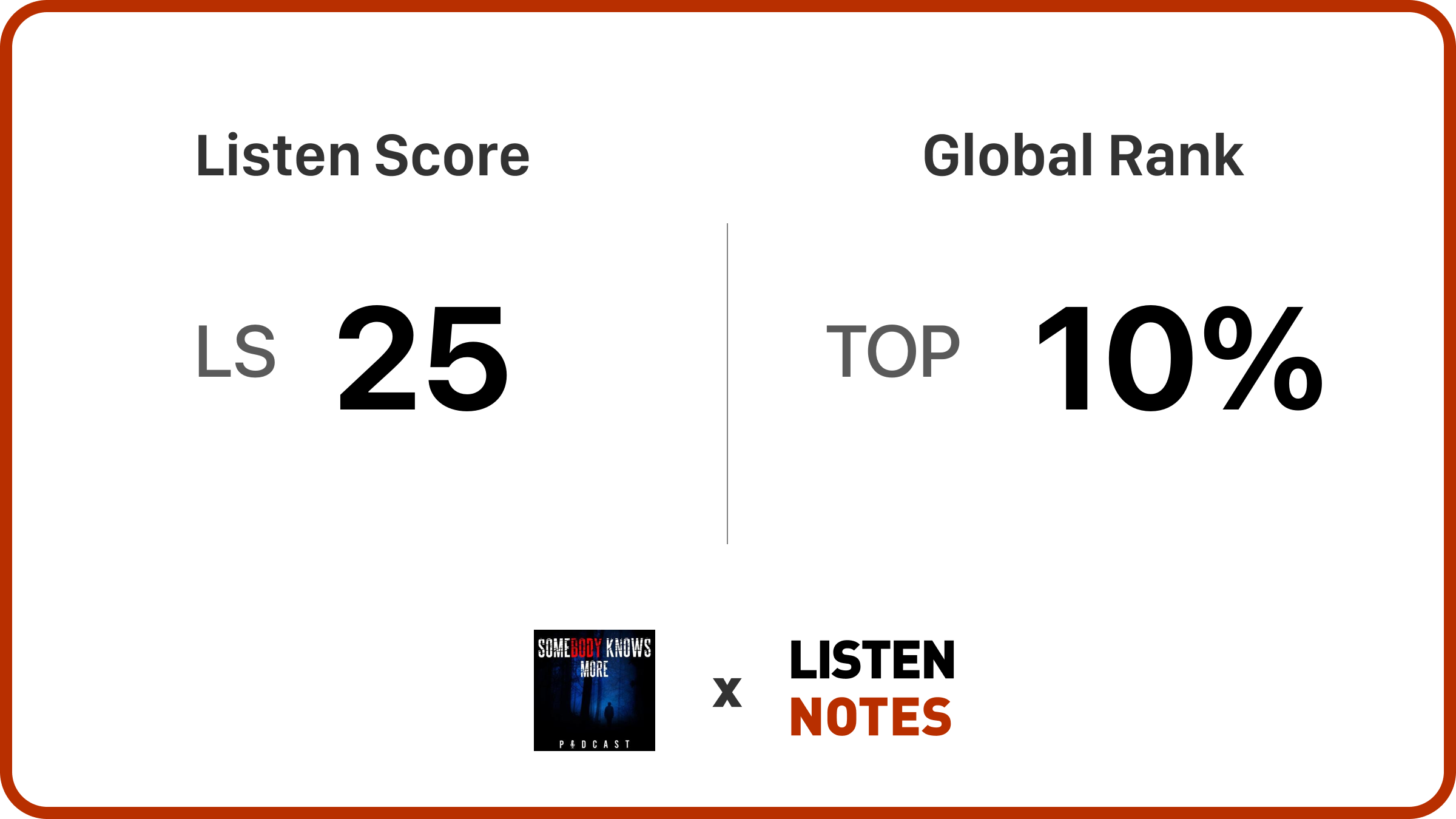 For more horrifying true crime stories, please click below:
Soon, two fire engines pulled up at the house with ten firefighters. Four of them forced their way into the blazing home, where they soon discovered the small bodies of 10-year-old Katie and 8-year-old Emily. The third body belonged to the mother of the two girls, Mandy Power. She was found entirely naked and with a vibrator lodged inside her.
All three were laid outside on the ground, where the firefighters tried desperately to revive them before paramedics arrived at 4:41 and took over. However, it was quickly realized that Mandy and her two children were already gone—and not just because of the fire. All three victims clearly had injuries caused by an object, not flames.
Meanwhile, when the fire was now under control, firefighters re-entered the house and discovered the fourth and final victim, 80-years-old Doris Dawson. In addition, they now saw pools of blood and pieces of flesh all over the home. The walls, doors and even the ceiling were full of dark splatters of blood. 9 Kelvin Road was not just a burning home but a crime scene for four brutal murders.
For that reason, the detectives who arrived at the house should have treated it like any place is treated in such a situation. Their most important job was to preserve evidence and ensure no clues were missed, no matter the chaos caused by the fire. But strangely, that did not happen, and Detective Inspector Lewis, who originally was in charge of the situation, quickly removed himself from the scene.
It was more than two hours after the quadruple killing had come to light when 9 Kelvin Road was finally secured, and a murder investigation began. Around 7 AM, Police Surgeon Carl Harry arrived at the scene and pronounced the victims dead. In his notes, he wrote:
"The indications were of traumatic injuries being sustained prior to or around the time of death."
While Mandy, Katie, Emily and Doris' bodies were transported to Morriston hospital mortuary for full pathological examinations, the families were informed of their deaths. Mandy's former husband and the father of their children, Michael Power, was visually distraught after receiving the news and could not understand why someone would do such a thing. Obviously, the police are always suspicious of the ex-partner, but Michael had an alibi—he had been at home with his new girlfriend, Sara Williams, at the time of the murders. Michael later gave a public speech, during which he said:
"I have lost Katie and Emily, the two most important people in my life. These children could have been your children, and I ask people to think about this and come forward to the inquiry team with any information you may have."
Mandy's siblings, Margaret, Julie, Sandra and Robert, were also struggling with their loss but confident the police would catch the killer:
"We want the person behind bars. We will never get over our loss, but it will mean someone is off the streets."
But the truth is, the police were already messing up the investigation. Realizing the killer's trail was getting colder, the officers were swift to accuse firefighters of trampling all over the crime scene and ruining evidence—completely forgetting that firefighters' duty is to preserve life, not evidence. That latter should have been the main responsibility of the police, and yet, Detective Inspector Stuart Lewis had  disappeared from the crime scene after five minutes. He also never gave a reason why he had left so abruptly and failed to report the murders to his superior officers. Detective Inspector Lewis also refused to explain why he had used a payphone in a public waiting area to talk about events at 9 Kelvin Road with an unknown person. While we do not know the identity of the person Lewis was talking with, it is safe to say he did not want the call to be traced. If Lewis had used the phone inside his office, the call would have been logged. Payphone removed that issue.
There was one more odd detail that surfaced of Detective Inspector Lewis—on the night of the murders, Lewis was on duty at the office, but between midnight and 3 AM, nobody could find him or his car. That was the very time when the murders were committed. And yet, even though Lewis again failed to give any explanation of where he had been, he also never faced any kind of disciplinary sanctions. While this might sound strange, South Wales Police was unfortunately known back then for various miscarriages of justice and unacceptable investigative practices, with little to no sanctions given to officers responsible for such things. And, of course, there was one more reason why Detective Inspector Lewis might have been acting so strangely—his brother Stephen's wife Alison had been having an affair with one of the victims.
Stephen Lewis was also a police officer and had arrived at 9 Kelvin Road the morning after the fire together with Alison—a former police officer. As soon as they had heard the identities of the victims, Alison became distressed. She had been having some kind of relationship with Mandy Power, who was now a victim of a brutal murder. Alison took the news of her lover's death so badly that she booked herself into Cefn Coed psychiatric hospital, where she was kept on a 24-hour suicide watch.
Meanwhile, Stephen and the couple's daughters flew to Germany "to avoid the adverse publicity." Needless to say, at this point, the Chief Constable of South Wales Police should have handed the investigation over to another police force. The officers were now investigating their own colleagues, and yet, South Wales Police retained the responsibility of the case.
Alison and Stephen Lewis were eventually arrested on suspicion of murder on July 4, 2000, and Stuart Lewis was arrested on suspicion of conspiracy to pervert the course of justice. However, none of them would be the person who was convicted for the murder of Mandy Power, her two daughters, and her mother.
The forensic examination of the house suggested that whoever the killer was, they had not forced their way into the home. So, it appeared she or he had been let in, or they had a key. Investigators had found a thick plastic-covered pole lying in the debris, which most likely had been used as a murder weapon. The heads of each victim had been hit with such force that their skulls were smashed. Mandy alone suffered 38 separate injuries, 15 of them directed to her face and head. After all four had been bludgeoned to death, the first of four separate fires had been started in Mandy's bedroom around 2:30 AM and the last in the kitchen around 3:50
Among the evidence found at the scene were a blood-soaked sock and a gold chain that appeared to have been pulled off the killer in a fight with Mandy. It was that piece of jewellery that eventually led to the arrest of a 38-year-old man named David Morris.
Builder labourer David Morris' name had been given to the police by a few callers who thought he was a person they should interview. David was already known to the police as he had a history of petty crimes and violence, some against women. At the time of the murders, David lived together with his girlfriend Mandy Jewell and her 8-year-old daughter Emma. Their flat was located about 25 minutes from the home of Mandy Power, her children, and her mother. Mandy J. and Mandy P. had actually been friends for years but eventually drifted apart in 1998. Many J. also knew Alison Lewis well because of her relationship with her former friend.
But what does David have to do with all of this? Well, allegedly, he also had a sexual relationship with Mandy Power. After her divorce from Michael, Mandy had been rather adventurous and had had several relationships, including with her neighbour Robert and Alison. In addition, David told his cousin a day after the murder he had been "shagging" Mandy for some time. However, there was no evidence any sexual relationship occurred between the two.
Still, something was clearly making David angry as on Saturday, June 26, 1999, a day before the gruesome attack, he called Mandy "fucking evil bitch" and "lying cow" to his partner. The thing is that Mandy had falsely claimed she had cervical cancer before her friendship with David's girlfriend had fallen apart—Mandy J's mother had  recently died of the disease, and David loathed Mandy P. for that reason. But surely that was not enough reason to kill someone?
Nevertheless, David Morris was eventually arrested on March 20, 2001, 18 months after the murders, after the police discovered the heavy gold Figaro-link chain found at the crime scene contained a fleck of paint used on his kitchen cabinets. David, however, said that he had left the broken chain at Mandy's home on June 25, 1999, when he had gone to 9 Kelvin Road to have sex—still, many saw the chain as evidence of his guilt. And much more than that, the authorities did not have against David.
Still, in the end, the Lewises, who had acted so strangely in the start, arrested and spent months as suspects in the case, were not charged. David, however, was charged with quadruple murder on March 23, 2001, even though his DNA or fingerprints were not found anywhere at the scene. But that did not seem to matter.
The story of drugged-up and drunk David going to Mandy's home that night and losing it after his sexual advances were rejected was convincing. According to the prosecution, David had exploded with anger and tried to strangle Mandy before picking up a four-foot iron bar—38 blows definitely seemed personal. After Mandy, killing the rest of her family had been an easy choice.
On June 28, 2002, David Morris was found guilty and sentenced to life in prison. He then won an appeal based on a conflict of  interest but was just convicted again at a retrial at Newport Crown Court in 2006. During that trial, the prosecution presented phone records proving David was at home when he claimed to be sleeping with Mandy. This proved his story of how his chain had ended up inside the home false.
Afterward, Mandy Power, her two daughters, Katie and Emily, and her mother, Doris Dawson's family felt that justice had been served. As Robert, Mandy's brother, said:
"Today, we know that the evil person responsible for this will spend the rest of his life behind bars."
And still, many believe that David Morris was actually a victim himself, a victim of a miscarriage of justice. Evidence against David was circumstantial at best, and his family feels that there is an equal amount of evidence to suggest he was not guilty of the crimes. They are still fighting to clear David's name, even after he died on August 20, 2021, after collapsing outside his cell at the age of 59.
Just weeks after David's death, South Wales police announced that a fresh examination of a sock that the killer used as a glove during the murders was linked to David. Yet, the police refused to release the report regarding the DNA to his defence team and have not given any further information on how conclusive this evidence on the sock actually is.
One notable thing is that David Morris maintained his innocence till his last breath, even though admitting to murders would have made his life in prison easier. He could have gotten a shorter sentence, received more privileges and had more family visits. Instead, David said:
"I'll stay here for the rest of my life if that's what it takes because I will not admit to something I didn't do."
And that he did. Only time will tell if the whole truth of the Clydach Murders will come out—or if we have known it all along.
Episode Credits: 
Host – Rhiannon Doe 
Voiceover – Kwesi 
Website layout & design – Fran Howard 
SOURCES
The Clydach Murders: A Miscarriage of Justice –  Paperback
The Clydach Murders: A Miscarriage of Justice
Murder In The Valleys: The case for and against David Morris's conviction
Murder in The Valleys: The true story of the Clydach murders – Wales' biggest police investigation
Clydach murders: Police officer breaks 22-year silence to say 'flawed' investigation has ruined his life
Family of man convicted of Clydach murders say 'fight goes on' despite damning new evidence
Clydach murders: Killer David Morris dies in prison
Clydach murders: police review claims sock links Dai Morris to scene
Who killed Mandy and her family?
Life for three generation murderer
Clydach murders: Blood-stained sock links David Morris to scene of killings, police say
'I became the devil': Trauma of woman wrongly suspected of murdering an entire family in Clydach
Clydach murders: Potential doubts over conviction of David Morris