Episode 2 – The Murder of Daniel Morgan
Daniel Morgan was one of Britain's 10,000-odd registered private detectives until his untimely death. The discovery of his body in the car park of a pub in Sydenham, south London, in 1987 marked the beginning of a strange and complex case that would include allegations of drug networks and corrupt police officers. To this day, we do not know for sure what happened to Daniel Morgan, and his death remains one of 'Britain's most investigated unsolved murders.'
Daniel Morgan was born on November 3, 1949, in Singapore, where his parents had met after the war. Due to Daniel having a birth defect called clubfoot, which needed surgery, his family—including Daniel's older brother Alastair—moved back to the UK.
There, the younger sister Jane was born. Daniel's leg was operated on nine times altogether during his childhood, but according to his brother, it never prevented Daniel from enjoying life. Daniel was still able to participate in sports and even played scrumhalf in our school rugby team in Wales.
Daniel and his siblings grew up in Monmouthshire, Wales. While Daniel was a bright young man, academic life bored him. Instead, Daniel loved working with his hands, using wood and metal. Alastair remembers how his brother built a kayak at the age of 16 and used it on the river Usk in Gwent. After school, Daniel attended agricultural college in Usk. During that time, he represented his college on a TV quiz, which is not surprising as Daniel had a remarkable memory. Alastair later recalled:
"He knew the Guinness Book of Records back to front."
After graduating from college, Daniel traveled to Denmark to gain farming experience. He learned the language quickly, and in a couple of years, Daniel became a sales rep for a British company in Scandinavia before returning to the UK to work as a travel guide for foreign tourists.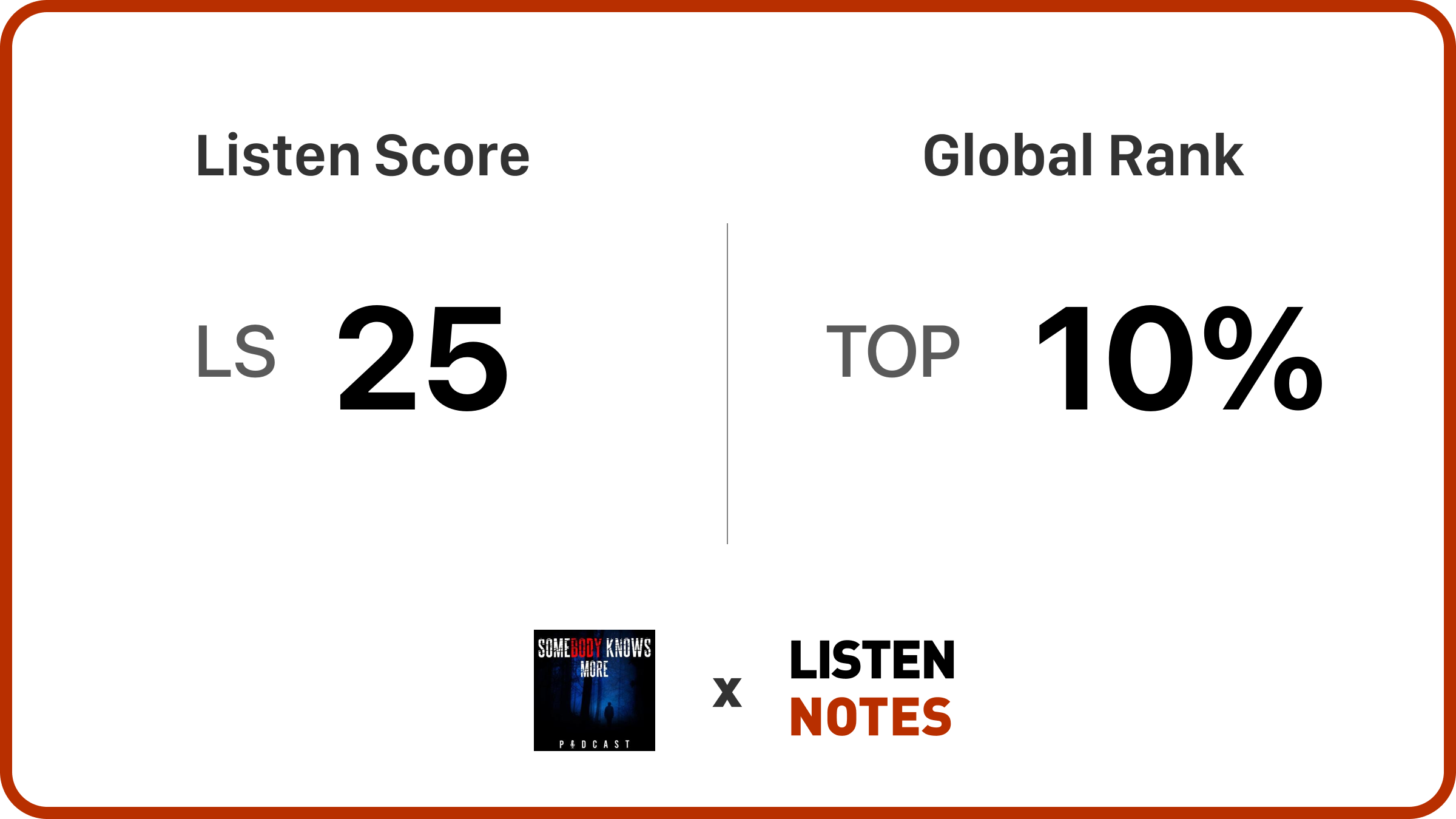 For more horrifying true crime stories, please click below:
In his late twenties, Daniel married a Scottish girl from Perth named Iris and had two children with her, Sarah and Daniel. Around this time, Daniel decided to put together his people skills and an exceptional memory for incriminating details such as car license plates and began work in the field of private investigations. After several successful years, Daniel set up his own detective agency in 1984, Southern Investigations, in Thornton Heath. The business specialized in divorces, recovery of hire purchase goods and serving court orders.
But Daniel never forgot his passion for working with his hands, and so whenever he had free time, he worked with classic cars—buying and restoring them. Alastair remembered his brother got an old Austin Healy 3000 sports car at one point and spent several years restoring it. While Alastair and Daniel had gone separate ways as adults, they always remained close:
"The fact that we'd shared a room for fifteen years, played and fought together, had created a strong bond between us. I always knew that in a difficult situation, he'd be the man I could turn to for help."
And for that reason, Alastair Morgan has fought for the last three decades to find answers and bring justice to his brother—he knows Daniel would have done the same for him.
SECTION 2: The Murder
It all began when Daniel agreed to meet his business partner Jonathan Rees for a drink on March 10, 1987. Just before, around 6:30 PM, Daniel briefly met a woman he was having an affair with at the time, Margaret Harrison, at Regan's Wine Bar on Brigstock Road, Thornton Heath. According to Margaret, Daniel was his "normal self," and she did not notice anything out of the ordinary. Daniel then left around 7 PM to meet Jonathan at the Golden Lion pub in Sydenham, south-east London.
Apparently, Daniel and Jonathan continued where they had left the day before. They had been talking—or arguing—over a robbery Jonathan claimed happened almost exactly a year prior. Back then, Jonathan had worked for a car auctions business in Charlton, south of the Thames, and on March 6, 1986, he was allegedly mugged of £18,000 in Belmont Car Auctions takings. Jonathan's story included him failing to deposit the cash in a Midland Bank night safe and being sprayed with ammonia and coshed— afterward, the money was gone. Daniel, however, did not believe his business partner's version of the events. Instead, Daniel thought Jonathan had faked the robbery and pocketed the money.
Daniel and Jonathan's conversation about the topic eventually became a quarrel again, and Jonathan left the pub around 8:55 PM, leaving Daniel to complete some agency paperwork. Twenty minutes later, Daniel got up and walked to his car, which was parked in a poorly lit car park around the back of the pub. Daniel most likely did not notice that someone was waiting for him in the shadows. Some minutes later, around 9:40 PM, a distressed customer came to the publican Joseph O'Brien and said:
"Joe, I think there's a body… or a dummy out in the car park."
Someone had collapsed beside a parked BMW, possibly a drunk. Still, Joseph thought it was best to call the police. When officers arrived at the scene, they discovered 37-year-old Daniel Morgan lying on the ground—an ax was embedded in the right-hand side of his face. There was nothing anyone could have done for him. It appeared Daniel had sustained three to four deep wounds to the back of his head before the final blow to his face.
The crime scene was a bit strange; Daniel's watch had been stolen, and his notes were missing, but £1,000 in total had remained undisturbed in his pocket. The murder weapon—a Diamond brand ax—was wrapped in sticking plaster. Perhaps to give a better grip or make it less likely for the murderer to leave fingerprints behind.
It seemed like the attack was premeditated and poorly staged to look like a robbery. But who would have wanted Daniel Morgan dead?
SECTION 3: Flawed Investigation
The detective who was initially assigned to the case was a man named Sid Fillery, based at Catford police station. He interviewed Jonathan Rees and accompanied him to the mortuary to identify Daniel's body. Sid visited the Southern Investigations office and took documents with him. And all this Detective Sergeant Sid Fillery did while failing to inform his superiors that he had been working unofficially for Daniel and Jonathan's firm and that he and Jonathan were close friends. On top of that, Sid had even worked illegally as a security guard for Jonathan at a car auctions business when the alleged robbery had happened—the very same one about which Daniel and Jonathan had argued before his death.
So straight from the start, the investigation of Daniel Morgan's murder was flawed, to say at least. Sid Fillery was eventually taken off the case when the truth came out, and he plus five others, including Jonathan Rees, the brothers Glenn and Garry Vian, and two Metropolitan Police officers, were arrested on suspicion of the murder.
However, all of them were soon released without charges. The police were still looking for a motive for Daniel's murder when a former employer came forward in May 1987 with a shocking revelation. According to him, Daniel was trying to sell a story about police corruption to a newspaper just before his death. Similar accounts were then told to Daniel's family, who began to believe this really was the reason why he lost his life—he was about to expose something huge, and those involved could not let it happen.
More disturbing details came to light during the murder inquest that took place at Southwark coroner's court in April 1988. Southern Investigations' accountant Kevin Lennon described how he had seen the partnership between Daniel and Jonathan "turn to hatred." Kevin testified that around six months before the murder, Jonathan had said to him he had come up with a solution to the problem:
"My mates at Catford nick are going to arrange it. Those police officers are friends of mine and will either murder Danny themselves or will arrange it."
Apparently, Jonathan despised his partner—who he saw as a womanizer with aggressive tendencies, which he felt was damaging to their business—so much that he was ready to pay £1000 police officers from Catford police station in London to kill Daniel.
Kevin's story sounded more than plausible, especially if the rumors of Daniel planning to expose police corruption were true. But there was one big problem—no forensic evidence was found to support the theory.
While the story of Jonathan Rees getting rid of an annoying business partner was convincing, the fact that there was "no blood, no fibers, no fingerprints" made it impossible to implicate anyone. Nevertheless, the coroner returned with a verdict of unlawful killing, and the investigation of Daniel Morgan's death continued.
Shortly after, Sid Fillery retired from the Metropolitan Police and joined Southern Investigations as Jonathan Rees's business partner—as if they had planned it all along. The former detective was allegedly seen tampering with evidence and attempted to interfere with witnesses during the murder inquiry—but unsurprisingly, nothing ever came from the accusations.
Jonathan and a bodyguard were again charged with Daniel's murder in February 1989, but once again, the charges were quickly dropped.
Then, in March 1990, an external police force, Hampshire Police, conducted their investigation, saying there was "no evidence of involvement by any police officer in the murder" and "no evidence to support [Kevin] Lennon's allegations" made at the 1988 inquest. Also, they found there was "no grounds for disciplinary action against any officer other than strict admonishment"—this included Sid Fillery.
Daniel's family, however, was not satisfied with the conclusion, and Alastair kept pressuring the Met:
"I had a duty to my brother, to my family and to society not to give up."
The Met continued their investigation, which eventually led to entirely different charges—Jonathan Rees was found guilty of conspiring to plant cocaine on an innocent woman to discredit her in a child custody battle. He was given a seven-year sentence in prison.
By 2005, a fifth murder inquiry began after the Met's commissioner, Sir Ian Blair, admitted the first inquiry involving Sid Fillery was indeed "compromised." Eventually, four people were charged with Daniel Morgan's murder—Jonathan Rees, Glenn and Garry Vian, and another man, James Cook. Sid Fillery was also finally charged with attempting to pervert the course of justice. At this point, one could think the case was about to be solved and the people responsible put behind bars, but that did not happen.
Once again, the charges were pulled before the trial even started. The judge did not allow three supergrass witnesses causing the case to collapse. Afterward, the Acting Commissioner of the MPS, Tim Godwin, publicly stated that police corruption was one of the main reasons Daniel Morgan's murder remained unsolved almost 25 years later. He also said that Daniel's family should receive an apology for the repeated failure by the police to acknowledge this corruption.
In May 2013, the Daniel Morgan Independent Panel (DMIP) was formally announced. Upon completion in May 2021, it ran to more than 1,200 pages and stated:
"The family of Daniel Morgan suffered grievously as a consequence of the failure to bring his family to justice, the unwarranted assurances which they were given, the misinformation which was put into the public domain, and the denial of failings in investigation, including failing to acknowledge professional competence, individuals' venal behaviour, and managerial and organisational failures."
"The Metropolitan Police also repeatedly failed to take a fresh, thorough and critical look at past failings."
And that is where we are today. After five police investigations into the murder of Daniel Morgan, his killers are still not brought to justice. It seems like the answer is right there under everyone's nose, but due to failings at the start of the investigation, the truth of what happened that Tuesday evening 35 years ago might never be revealed. But one thing is sure—Daniel Morgan was a detective who knew too much and died doing what he believed was right.
Episode Credits: 
Host – Rhiannon Doe 
Voiceover – Kwesi 
Website layout & design – Fran Howard 
SOURCES
Who Killed Daniel Morgan?: Britain's Biggest Unsolved Murder and The True Story Behind the Headlines :Paperback
Daniel Morgan: how a 30-year-old murder still haunts Britain's powerful
The full story of Daniel Morgan's murder and the cover up that followed
The detective who knew too much
DNA may solve killing that shamed Met
Justice for Daniel
Daniel Morgan case: Met accused of 'betrayal' over unsolved 1987 murder
Daniel Morgan: What happened in the case of the murdered private detective?
Daniel Morgan axe murder case: timeline
Daniel Morgan: Last chance for family in Britain's most-investigated, unsolved murder
Daniel Morgan: Delay to report on axe murder 'kick in teeth'
Scotland Yard admits Daniel Morgan's killers shielded by corruption
The Report of the Daniel Morgan Independent Pane