The Murder Of Nikitta Grender
When Marcia Grender was just 10 years old, she and her cousins asked their beloved Nan—who was descended from Romany gypsies—to read their future from their palms. Such a thing is exciting and fun for children, and for that reason, Nan agreed:
"Just this once."
Marcia sat there waiting while her cousins heard about their futures, about marriages and children and happiness. But when it was Marcia's turn and Nan took her hand to hers, the smile suddenly disappeared from the elderly woman's face and was replaced by fear. Nan pushed Marcia's hand away and refused to tell what she had seen. 
Needless to say, Marcia kept asking what was wrong, why she could not hear her future. "I can't tell you now, I'll tell you when you're eighteen," Nan said. But when Marcia was celebrating her 18th birthday years later, her Nan was not there anymore. She had passed away just a few months prior—never revealing what he had seen on the little girl's palm. But knowing what she knows today, Marcia thinks it was better her Nan did not tell her—if she really had seen all the pain and suffering that was about to come.
By the time Marcia turned 18-years-old, she had given birth to a baby girl. Nikitta Grender was born in Newport on the morning hours of December 19, 1991—that same night, her father, Paul Brunnock, had been out celebrating his own 18th birthday but had found his way to the hospital just in time.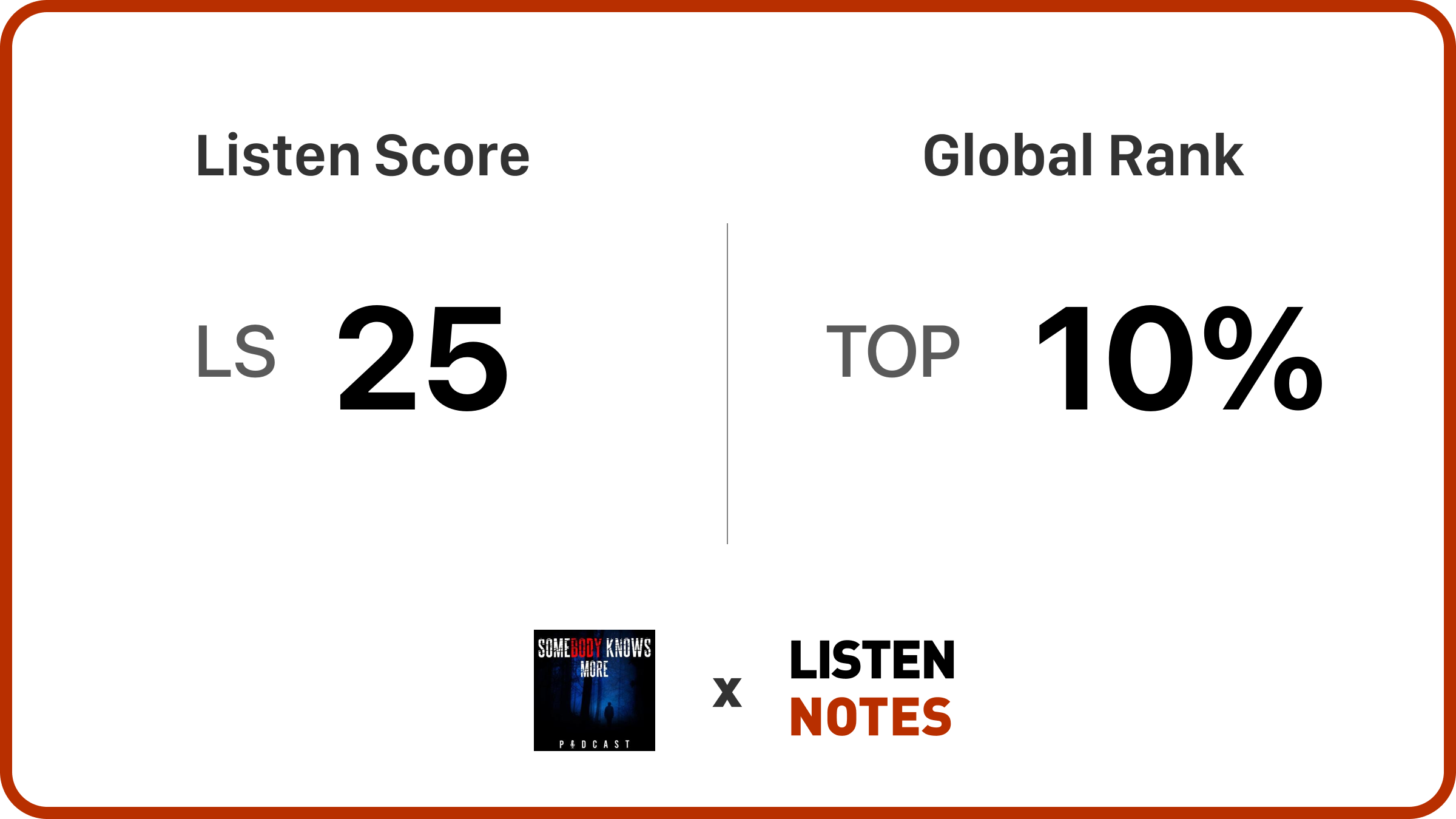 For more horrifying true crime stories, please click below:
Straight from the start, the young couple felt fiercely protective of their daughter, it was absolutely unthinkable that anything bad could ever happen to Nikitta. Marcia later said in her book that she immediately started to imagine her daughter's life, how she would grow up, start school, make friends, and bring home her first boyfriend. But for some reason, Marcia's imagination stalled when she tried to picture Nikitta as an adult.
Soon after Nikitta's birth, Marcia and Paul moved to a little flat in Bettws, but things were not easy for carefree teenagers who had just become fully-fledged adults. The couple was fighting a lot, and eventually, they split up when Nikitta was eighteen months old. Just after that—when Marcia and Nikitta were staying with her parents for a moment—the apartment in Bettws was burglarized. For a family that did not have a lot of money in the first place, losing most of their belongings was devastating. Still, despite all the hardship, both Marcia and Paul tried to offer their daughter the best possible life.
Eventually, the couple resolved their differences and got back together. The little family moved to a new apartment at Stanford Road, and in 1995, Nikitta started at Ringland Primary School. While she loved going to school and making new friends, Nikitta did not care much about the academic side of things—she often refused to do her homework and told her mother she could not make her do them as she was not her teacher. Nikitta was clearly more into fashion and makeup from a young age than mathematics and literature. At one point, she was—like many girls back in the 90s—obsessed with Spice Girls, and all she wanted were platform shoes and her hair in a high ponytail.
Around this time, Nikitta's brother Luke was born. Marcia later said that she felt like their family was now complete, but Nikitta was a little suspicious of her baby brother at first. After all, she had had her parents all for herself for over six years. When Luke was months old, the family moved to a three-bedroom council house in Broadmead Park—to this day, and after they have gone through, Marcia has refused to leave this house due to all the happy memories of her children.
Nikitta grew up to be a little stubborn and extremely independent—like her mother. She was also notably beautiful with big, brown eyes and mahogany-brown hair that she fixed every time she walked past a mirror. By the time Nikitta started secondary school, she was obsessed with fashion and makeup and was dreaming of a career as a hairdresser. Around this time, the boys had begun to notice Nikitta too, which made Paul a little uneasy, as it happens with the fathers of little girls. When Nikitta would go out wearing one of her dresses, her father would say:
"Call that a dress? Where is the rest of it?"
But while Paul might not have agreed with it, Nikitta had a talent to make the most of her looks. It was something that made her happy, and turning the heads of the boys was just a bonus. But of course, eventually, one of those boys would catch Nikitta's attention too. Ryan Mayes did just that.
Apparently, Nikitta and Ryan were introduced to each other at a party when Nikitta was fifteen years old—Ryan was one year younger. According to Marcia, she and her daughter's new boyfriend did not have the best start as Ryan had come to the house one night and thrown rocks at a window to wake up Nikitta—needless to say, Marcia was not pleased. Something inside her disliked Ryan from the word go. The situation was not made any better when Nikitta told her mother that Ryan was staying with his auntie as his mother had thrown him out. Marcia felt Nikitta could do much better, and of course, she was too young to have a serious relationship anyway.
Still, it seemed like Nikitta really saw something in Ryan. The two were texting all the time, and Nikitta did not bring her friends to the house as often anymore—Ryan was her whole world. So much so that Marcia became scared her daughter would lose all her friends because of a boy. Marcia tried her best to encourage her daughter to keep in touch with Jenna, Shanna, and other girlfriends, but Nikitta was not interested.
One day, the mother and daughter were having the same conversation again when Nikitta told Marcia she already had plans with Ryan. When Marcia then asked when her daughter's boyfriend was coming, Nikitta said:
"Oh, I'm not sure. He's probably out with his stupid cousin. I can't stand him, he gives me the creeps."
That was the first time Nikitta mentioned Ryan's cousin, Carl Whant, who was eight years older. Nikitta continued saying:
"He's horrible, I hate the way he looks at me. And he's always taking Ryan away from me. It's like we're not allowed a minute to ourselves."
At that moment, Marcia did not think too much of it. She pretty much forgot all about Carl Whant for some time as Nikitta and Ryan split up soon after the conversation. There was no way for Marcia to know how big a part this man she had never even met yet would later play in her life.
Marcia had felt relieved after hearing about Nikitta and Ryan's breakup, but that relief was short-lived. Just a few weeks later, the young couple made up, and the next day, Nikitta announced she wanted to move out of the family home. Marcia was shocked, but Nikitta was determined to start her life with Ryan—it did matter that she was just sixteen years old.
And so, Nikitta eventually left home to live with Ryan in a flat on Corporation Road, one of the main streets of Newport. Marcia did not have another choice but try to come to terms with the fact her little girl was not so little anymore. Still, it was like someone had slept her straight on the face when Nikitta came for a visit one day in 2010 and said:
"Mum, Dad, I'm pregnant."
At first, Marcia felt like she had had enough. Her daughter had done everything against any advice she had ever given to her. Marcia did not want the same hardship for Nikitta that she had gone through herself—but in the end, Marcia realized there was nothing she could do other than supporting her daughter. Marcia had never had money to spoil Nikitta when she was a baby, but now she did everything she could to buy all her future grandchild would ever need. And when Nikitta found out she was expecting a daughter, Marcia was the one who came up with the name Kelsey-May.
While waiting for the due date, which was February 21, 2011, Marcia tried to picture her granddaughter—would she look like Nikitta, have the same big brown eyes and beautiful pink lips? Sadly, Marcia would never find out.
On February 5, 2011, before 8 AM, Marcia received a call from Ryan's mother, Kerry. The first thought that crossed Marcia's mind was perhaps Nikitta had gone into labor already, after all, she was just a couple of weeks away. Instead, Marcia heard Kerry's panicked voice saying: "The flat is on fire." Marcia and Paul never believed they could move so quickly. They rushed to the scene but unfortunately, there was nothing they could do. By the time they arrived at the flat, firefighters had already discovered 19-year-old Nikitta's body—she and her unborn baby had died  together with a beloved pet dog, Missy.
At first glance, Nikitta's death appeared nothing more than a tragic accident—perhaps a cigarette or a candle had started the fire. But when Nikitta's badly burned remains were transported to a police mortuary in Cardiff for post-mortem, a fire investigation turned into a murder investigation very quickly.
The pathologist discovered there was no trace of carbon monoxide in Nikitta's blood,
meaning she was dead before the fire started. In addition, they found two knife wounds—Nikitta's throat had been cut, and her abdomen had been stabbed. The neck wound would have killed Nikitta almost immediately, but for some reason, whoever her murderer was, had also plunged the knife into her stomach to her unborn baby. Who would deliberately target a defenseless child?
Ryan, of course, was interrogated immediately in addition to his friends. Almost all of them had the same version of the events: they had gone to the pub and then to a house party that night. However, one person had left the party to go and get cigarettes—Ryan's cousin Carl Whant.
27-year-old Carl was pretty much living an aimless life. He had been a nightclub bouncer here and there and had given way to work as a canvasser for a double glazing firm. Most of Carl's money earned from these jobs went on cigarettes, drinks and drugs. Snorting cocaine was especially one of Carl's favorite things to do. While many of his friends and even his own girlfriend described Carl as unreliable and basically untrustworthy—and Nikitta saw him as a bad influence—he still somehow had a friendship with his second cousin, Ryan.
According to Ryan, on the night of the fire, Carl was gone just for twenty or thirty minutes. Was that enough time to go back to the flat, kill Nikitta and return to the party? As the police checked CCTV footage from the area, they saw Carl's Ford Focus—and it was not heading to Carl's grandmother's house as he had claimed, but to Broadmead Park. So, if Carl had lied about one thing, what else was he hiding?
At one point during questioning, Carl said: "I've never had sex with Nikitta Grender. I did meet up with her once, at a bus stop, but we just had a kiss and a cuddle." As soon as Marcia heard about the claim, she knew Carl was full of lies. Nikitta had told her mother how Carl made her skin crawl and how much she hated her boyfriend's cousin. She would not have ever touched him voluntarily.
While waiting for more results from tests done for Nikitta's body, they swabbed Carl's car. There had not been any visible signs of crime, but with closer inspection, the forensic team discovered three tiny droplets of blood—analysis confirmed it
belonged to Nikitta. Her blood was later found inside a shirt Carl had been wearing that night and claimed to officers he had lost. In addition, Carl had strange marks on his arms, like someone had been trying to fight him off. When asked where he got them from, Carl replied he had been in a fight with an Asian man but refused to give any more details. It seemed like Carl really believed he could get himself out of the trouble, no matter how much evidence was found against him. Even when it was confirmed Carl's semen had been found inside Nikitta, he had come up with an explanation—it just took almost a year for him to tell it to the police.
It was February 12, 2011, when Carl learned his semen had been found on Nikitta's body and her blood on his clothing. Afterward, the 27-year-old simply refused to answer any more questions and claimed he was feeling unwell. At this point, Carl had been interviewed a total of 26 times and was officially charged with Nikitta's murder, child destruction, rape, and arson.
Then, on December 14, just before the beginning of the trial, the prosecution received confirmation from Carl's lawyers that he was now able to explain why his semen was found at the scene. According to Carl, he had actually taken part in a consensual threesome with Nikitta and her boyfriend at the couple's home on the day of the murder. Carl was asked why it had taken him so long to remember such a thing, he replied:
"I had so much going on in my head."
Needless to say, Ryan strongly denied something like that ever happening. He also added he was not into all that, especially not with his own cousin.
Carl Whant's trial began on January 18, 2012, and just over a month later, on February 22 jury found him guilty of murder, rape, child destruction and arson. Carl was sentenced to a minimum term of 35 years—he did not show any signs of remorse and simply yawned when his verdict was announced.
Ryan Mayes has since commented on why he thinks his cousin took his beautiful fiance, child, dog and even home from him:
"I'm certain he did it because he just couldn't stand seeing that I had something he wanted and would never have."
Today, more than 10 years after Nikitta's death, her parents focus on the happy and treasured memories of their daughter. And still, Marcia is glad in a way her Nan did not tell her about her future all those years ago:
"I'm glad I was allowed to live for thirty-seven years of my life without this burden, which now weighs me every single day."
Episode Credits: 
Host – Rhiannon Doe 
Voiceover – Kwesi 
Website layout & design – Fran Howard 
SOURCES
NIKITTA – A MOTHERS STORY – The Tragic Story Of My Daughter's Murder
Picture emerged of killer Carl Whant as a loser living an aimless life
The murder of pregnant teenager Nikitta Grender and why her mum never wants killer's name to be forgotten
An ineffectual loser living an aimless life: Profile of ex-bouncer guilty of raping and murdering pregnant teenager
Nikitta Grender: Timeline of her murder and how killer Carl Whant was caught
Nikitta Grender: Carl Whant jailed for 35 years for murdering pregnant teenager
Man arrested over Nikitta Grender murderged of killer Carl Whant as a loser living an aimless life
The murder of pregnant teenager Nikitta Grender and why her mum never wants
killer's name to be forgotten
An ineffectual loser living an aimless life: Profile of ex-bouncer guilty of raping and murdering pregnant teenager
Nikitta Grender: Timeline of her murder and how killer Carl Whant was caught
Nikitta Grender: Carl Whant jailed for 35 years for murdering pregnant teenager
Man arrested over Nikitta Grender murder