Disappearance of Natalie Putt
Intro
Natalie Putt was just 17 years old when she allegedly walked out of her home on September 1, 2003, in Dudley in the West Midlands—and was never seen again.
Despite extensive searches for the young mother, no clues of her whereabouts or her possible killer have ever been found.
Natalie was born in Aberystwyth and was described by her sister, Rebecca Coggins, as a person who could be friends with anybody:
"She was one of the kindest people I know. She had a bit of an edge to her and could certainly handle her own, but mainly she was this very vivacious person you just didn't forget."
Even though Natalie had had a turbulent childhood herself, growing up in the middle of a custody battle between her mother and father, Natalie had always dreamed of having her own family. So, when Natalie found out she was pregnant, she was overjoyed and "really changed and settled." In June 2003, Natalie gave birth to her son, Rhys.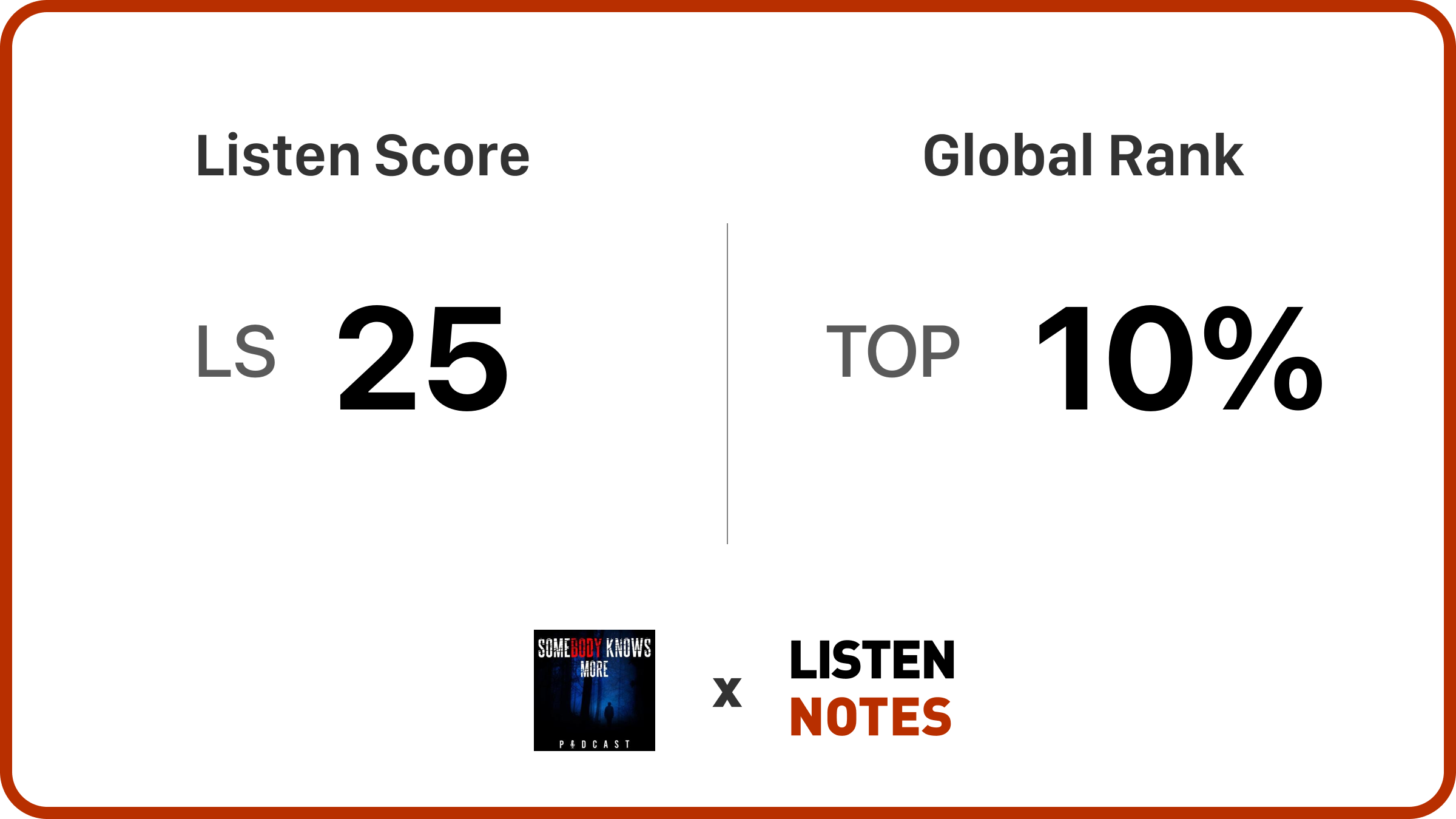 For more horrifying true crime stories, please click below:
However, the relationship with the child's father, Kevin McCallum, had always been turbulent, according to Rebecca—so it was not a big surprise that the two went on a break not long after their son was born. Apparently, Natalie wanted to make a change in her life, but what kind of change she had in mind, we will never know.
On September 1, 2003, 17-year-old Natalie was dropped off at home in Thornleigh, Lower Gornal, by another man named Chris Millard around 8 AM. Natalie had given birth to her son, Rhys, just 11 weeks earlier and was still on a break with Kevin—who reportedly was at Natalie's home that day waiting for her. As his former girlfriend arrived, Kevin said he wanted to discuss the state of their relationship, so the two went upstairs. There Natalie and Kevin were smoking while having an allegedly civil conversation. According to Kevin, Natalie then left for the nearby petrol station to buy another pack of cigarettes. The 17-year-old took her HSBC bank card with her but, for one reason or another, left her handbag and mobile phone behind.
At this point, Kevin said he went back to feed Rhys, and he never actually saw Natalie leaving the front door. After 45 minutes, Kevin was done feeding the baby, but Natalie had not returned. And she never did.
As time passed and there were still no signs of Natalie—who had said she would be right back— and with no way of contacting her, there was no other choice than to report her missing to the police.
It took five days before the news of her sister's disappearance finally found its way to Rebecca. She could not believe it, saying:
"It's got to be a mistake; she wouldn't go missing. She wouldn't leave Rhys behind."'
But as she rang Natalie's phone, and it was off realization began to hit.
On September 8, Natalie's father David gave an appeal to the public, saying, "it is like she has disappeared off the face of the earth."
Meanwhile, the police searched the homes of the missing 17-year-old and her relatives and took DNA samples. The following month, they offered a reward for information on Natalie's whereabouts in the hope of encouraging people to come forward.
Kevin was, of course, interviewed on multiple occasions and was even arrested on suspicion of murdering Natalie in March 2004—but he was eventually released without charge. Kevin has protested his innocence ever since.
However, there are some pieces of evidence suggesting that something did happen to Natalie inside her home—and she might have never left to buy cigarettes after all.
At an inquest in January 2019, a taxi driver told police he had been called to the house, and a man came out carrying a baby and holding four or five black bin bags. During the investigation, the bags were recovered from the loft, as well as a blood-stained T-shirt—which matched Natalie's DNA. Kevin's reply to the revelation was rather curious, he said:
"I never said I didn't get a taxi; I'm saying the taxi driver is a liar. I want to make sure the truth comes out. I didn't put anything into the taxi."
Of course, as the T-shirt was found at Natalie's home, the blood on it could have come from anywhere at any point. Nevertheless, based on the evidence, the Country's senior coroner Zafar Siddique delivered a verdict stating Natalie most likely died the day she disappeared at her home or nearby:
"I don't know from the evidence and the circumstances how, sadly, she lost her life. I am satisfied that on the balance of probability, Natalie is deceased…It's likely that she died at her home address or in the near vicinity on September 1, 2003."
During the investigation, woodland, lakes, and graveyards were searched, and police received reports of possible sightings of Natalie across the UK—but to the 17-year-old's family, something happening to her at home makes much more sense. Rebecca says she is "billion percent" sure her sister did not run away. She would not have just left Rhys behind. In addition, Natalie's bank card that she allegedly took with her that day has never been used again since her disappearance.
But if Natalie was really murdered inside her home, where is her body, and how was there so little evidence left behind? Did her murderer have time to clean the crime scene and stage the disappearance? Rebecca and the rest of the family and friends of Natalie are hoping these questions will be answered one day.
The investigation into the disappearance and murder of Natalie Putt continues. If anyone has any information—no matter how insignificant they feel it might be—please get in touch with the investigation team on 101. Alternatively, contact Crimestoppers anonymously on 0800 555111 or at crimestoppers-uk.org
At the time of her disappearance Natalie was 5'1″ tall, slim build, with black shoulder-length hair and a Midlands accent. She was wearing a white hooded sweatshirt, tight cream trousers, large gold hooped earrings, white trainers, and an engraved pendant.
EPISODE DETAILS:
Narration – Rhiannon Doe
Introduction & Outro – Derek Bartle
Website layout & design – Franhoward
SOURCES
Natalie Putt: Missing mum died 'at or near her home'
Natalie Putt: Open verdict as coroner says missing mum 'likely died near home'
Special report: Questions remain in mystery of missing Natalie Putt
Sister of missing Natalie Putt who left her 11-week-old baby behind when she vanished in 2003 says she's desperate for the truth
Father of missing mother Natalie Putt 'wants closure'
New image released in search for Natalie Putt
Natalie Putt: Timeline of key developments in search for missing mother
10 years after Black Country mum Natalie Putt went missing police say case still open
Two-year mystery of missing mum
Graves exhumed following fresh leads in cold case of missing teenage mum
Natalie Putt: Missing mum's sister 'keeps campaigning'
Natalie Putt: Police probing Dudley mother's 2003 disappearance begin digging up graves
Natalie Putt Inquest: Teenage Mum Missing For 15 Years Probably 'Died At Home' – Despite No Body Being Found
Mystery of teen mum Natalie Putt feared murdered after vanishing and leaving behind 11-week-old baby
Natalie Putt murder investigation: inquest set to open
Natalie Putt's family not giving up search for teen
The mysterious disappearance of a teenager feared murdered after leaving behind her 11-week-old baby